Questions within Questions
By JOL Admin | 3 October 2017
Guest blogger: Tess Maunder - 2017 Mittelheuser Scholar-in-Residence.
Tess Maunder, 2017 Mittelhauser Scholar-in-Residence
Tess Maunder, 2017 Mittelhauser Scholar-in-Residence
All good research begins with the act of asking questions, and through this speculative process, we can generate even more questions still. During my recent role as co-curator of Why Not Ask Again 11th Shanghai Biennale (2016 - 2017) myself and the Chief Curators, collective Raqs Media Collective, along with the team of co-curators – collectively curated an exhibition that didn't have an overarching theme – but instead was speculative in nature – the aim was the ask questions. What this allowed for is an audience experience where biennale-goers were actively involved.
Fast-forward to today, and what better place for me to wind up, then at one of Australia's finest libraries and research hubs? I am grateful to be a resident for the next nine months with the State Library of Queensland as their 2017 Mittelheuser Scholar-in-Residence.
My proposed projects is called Curating Digital Futures. My fellowship will engage with the question as to how an expanded role of the curatorial can help in understanding to the growing digital climate and its future. For instance - in the last twenty years, the curatorial field has expanded beyond a traditional art-historical or museological approach to practice. Contemporary curating is now considered a new field with many courses, publications and public programs dedicated to the field. Today, curatorial labour can include exhibitions, public programs, discursive platforms, online engagements, residencies, editorial projects and critical writing.
My first point of departure for this research has been settling in to the Neil Roberts Research Lounge, and meeting with SLQ staff to discuss my project. In addition to this, I've formed a reading reference list with a series of books that engage with the topic, these include:
1. The Archive, Documents of Contemporary Art, Edited by Charles Merewether, MIT Press.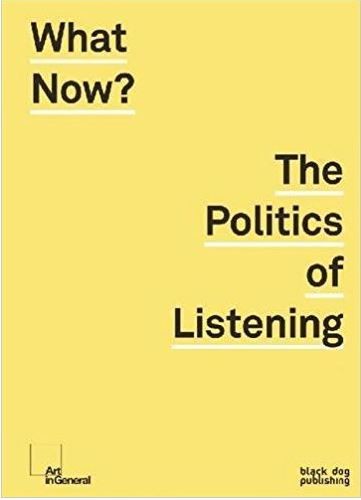 5. Supercommunity: Diabolical Togetherness Beyond Contemporary Art, Edited by Brian Kuan Wood and Anton Vidokle. Verso Books.
6. The Flood of Rights, Tirdad Zolghadr, Thomas Keenan and Suhail Malik, Sternberg Press
I'm really looking forward to asking more questions in my role as the 2017 Mittelheuser Scholar-in-Residence over the next nine months.
Tess Maunder
Comments
Your email address will not be published.
We welcome relevant, respectful comments.