Queensland's earliest photograph
By JOL Admin | 26 September 2008
Is this Queensland's earliest photograph?
Early view of Queen Street, Brisbane, ca. 1859 Image No: 8298
This photograph of Queen Street Brisbane in 1859 and is taken from the corner of Queen Street and Edward Street, looking south. The large building on the high ground at the right was originally the convict barracks, constructed in 1827-28 and demolished in 1881. The two-storey buildings in the foreground were the North Brisbane Hotel on the left and R. A. Kingsford's store on the right.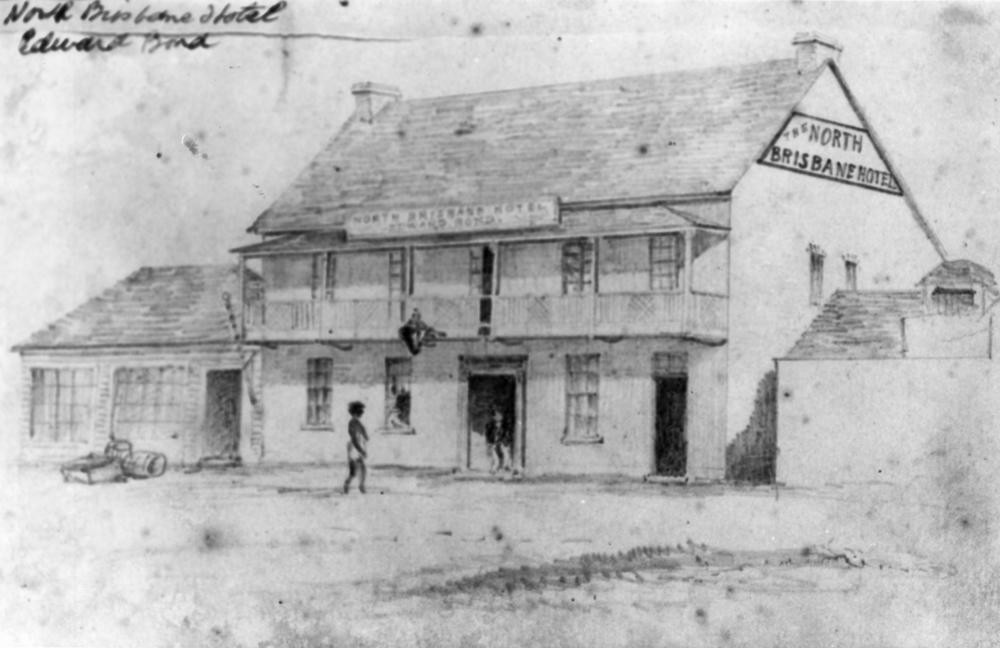 Sketch of the North Brisbane Hotel, 1853. Image No: 11306
It is recorded that photographers either travelled through or were resident in Brisbane in the years before this image was taken - did they also take photographs of early Brisbane and its residents?
These earlier photographs have either not survived or are yet to be discovered.
Can you help?
Do you know of any photographs of Brisbane or other locations in Queensland that may pre-date this early photograph of Queens Street?
We'd love to hear from you.
Comments
Your email address will not be published.
We welcome relevant, respectful comments.