Queenslanders celebrate NYE, 1934
By JOL Admin | 19 December 2014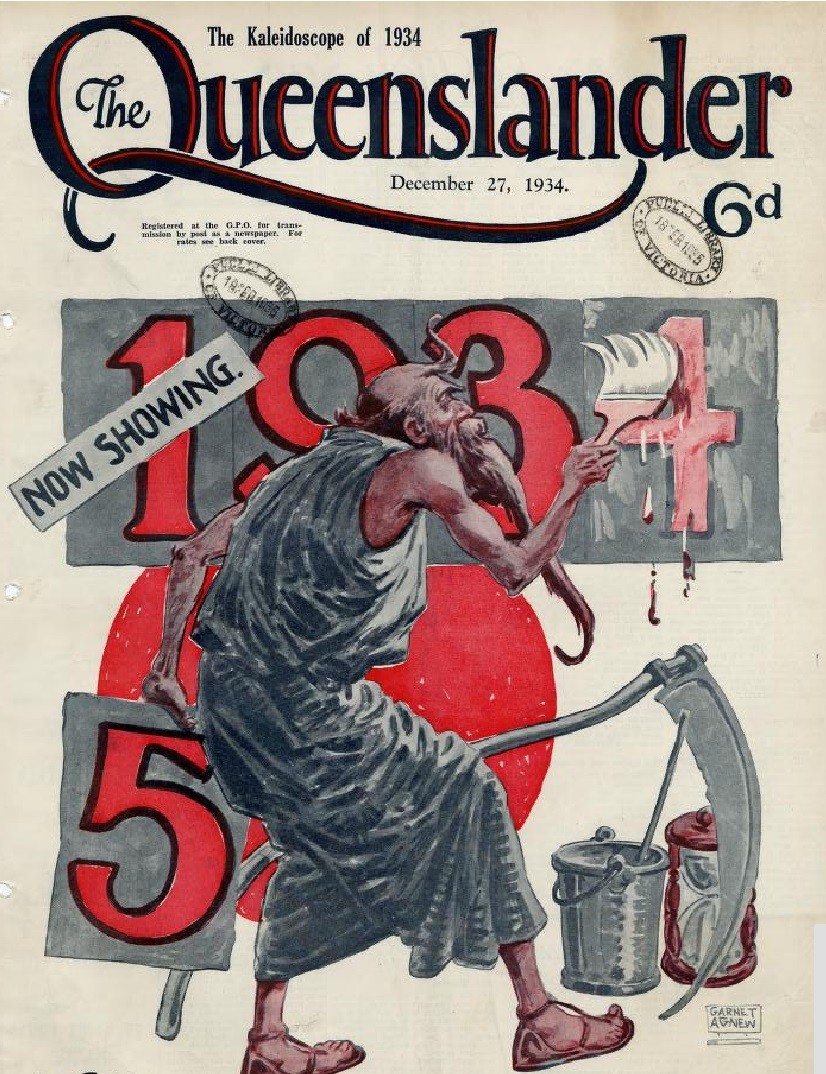 Illustrated front cover from The Queenslander, December 27, 1934
Illustrated front cover from The Queenslander, December 27, 1934
On the evening of December 31, 1934, partygoers across the state prepared to celebrate the coming of the new year, as illustrated in The Queenslander newspaper (above). As with most years, 1934 had its high and low moments on the domestic scene and overseas. In March, 75 lives were lost when a cyclone crossed the coast north of Port Douglas in the state's far north. In Europe, a storm was brewing that would eventually lead to a world war, with Adolf Hitler becoming Fuhrer of Germany after the death of President Paul von Hindenburg.
On New Year's Eve in outback Longreach, an all-night ball was held at the shire hall with more than 600 people in attendance. Dancing and music supplied by Pope and Carter's orchestra kept the crowd entertained until the event finally wrapped up at 5.15am.
In Thargomindah in the state's south-west, the new year was welcomed with fireworks and the clattering of tin cans - "enough to wake the dead", the Charleville Times reported. A group of young revellers decided to create more noise by ringing the bell at the shire hall.
Unfortunately, they rang it so vigorously the bell and its entire stand collapsed.
In the inner-northern Brisbane suburb of New Farm, members and guests played bowls under electric lights until 10pm, followed by a buffet supper and dancing. Around 1.30am, revellers in south-east Queensland were fortunate enough to experience some celestial fireworks. "A large meteor ... a brilliant trail across the heavens, leaving a glare in its wake which lingered for some seconds on the velvet background of the night", reported The Courier-Mail.
Myles Sinnamon - Project Coordinator, State Library of Queensland
Comments
Your email address will not be published.
We welcome relevant, respectful comments.