Queensland Police Service and last police tracker, Coen
By JOL Admin | 10 July 2014
Guest blogger: Susan Boulton - A/ Manager Public Access, Queensland State Archives
Established on 1 January 1864, the Queensland Police Force is celebrating 150 years of service. Since the inception of Queensland and the Police Service, local trackers have been employed, initially to assist troopers and later Queensland Police officers. The hunting skills of Aboriginal trackers and their ability to find food and water were utilised by the Queensland Police Force to locate offenders fleeing through the bush and outback areas.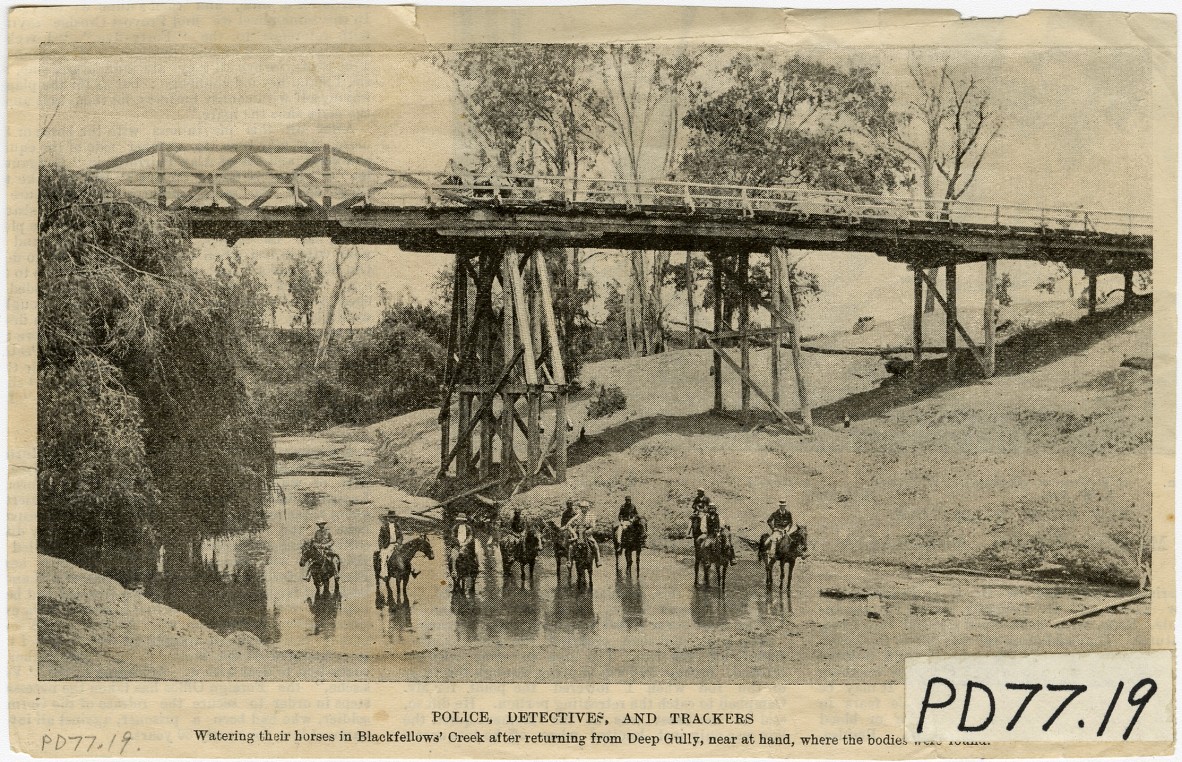 Police Detectives and trackers, Blackfellow Creek, Gatton c1899. Queensland State Archives. DID 21878
On 3 July Coen celebrated not only 150 years of the Queensland Police Service but the retirement of the last remaining police tracker, Coen local Police Liaison Officer Barry Port.
In the general correspondence records for the Department of Public Works two memorandums addressed to the Government Architect provide an insight into the police camp at Coen. For instance, on 1 October 1912 the Inspector of Works writes that about 22 years ago the Sergeants Quarters 'was a hotel in Cooktown, it was then pulled down and re-erected in Coen as a hotel and then converted to a skating rink. It was afterwards purchased by the Police Department pulled down and re-erected at the Native Police Camp'. Accompanying this memorandum are sketch plans of repairs to, and photos of, the Sergeants Quarters.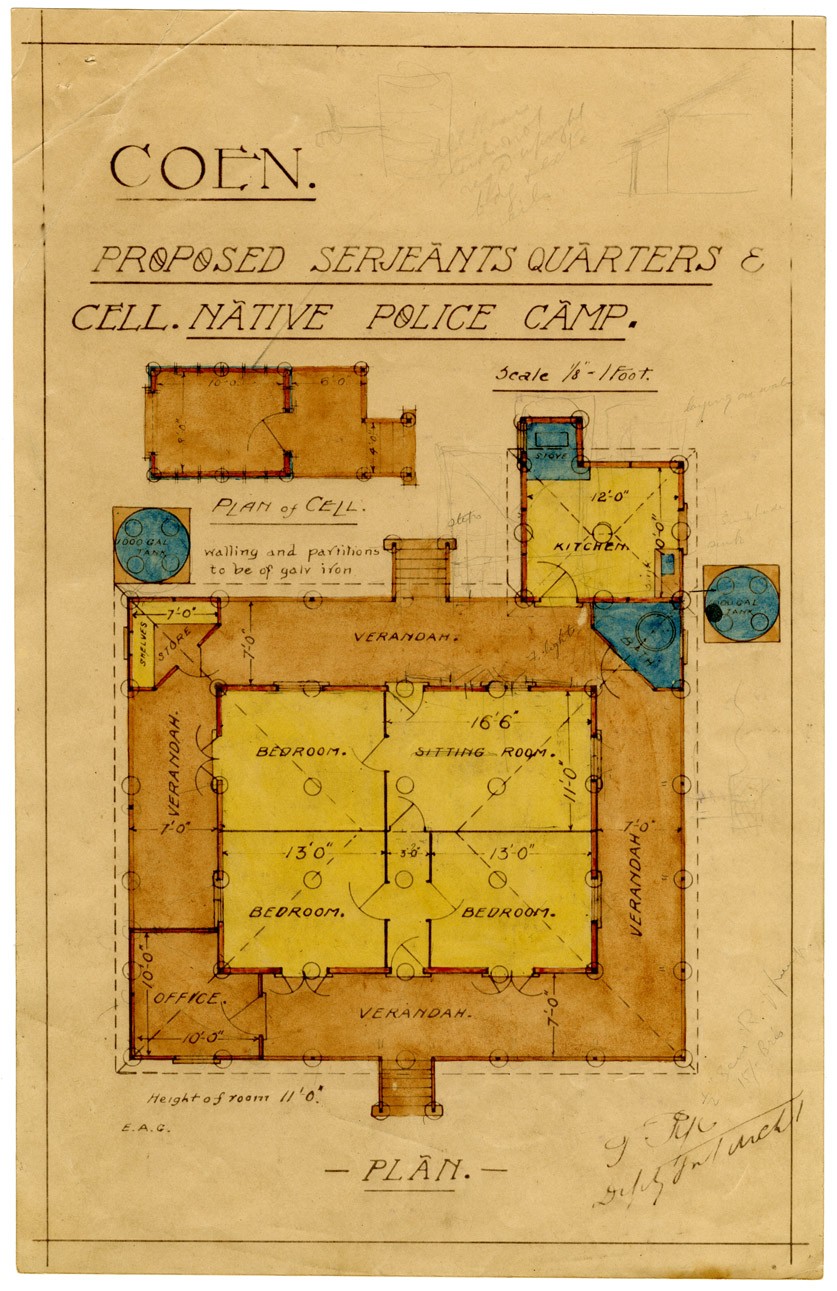 Plan of proposed Sergeants Quarters 1910-1919. Queensland State Archives. DID 26853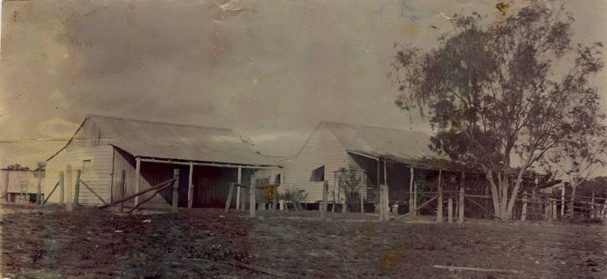 Photograph of the Sergeants Quarters 1912. Queensland State Archives. DID 26855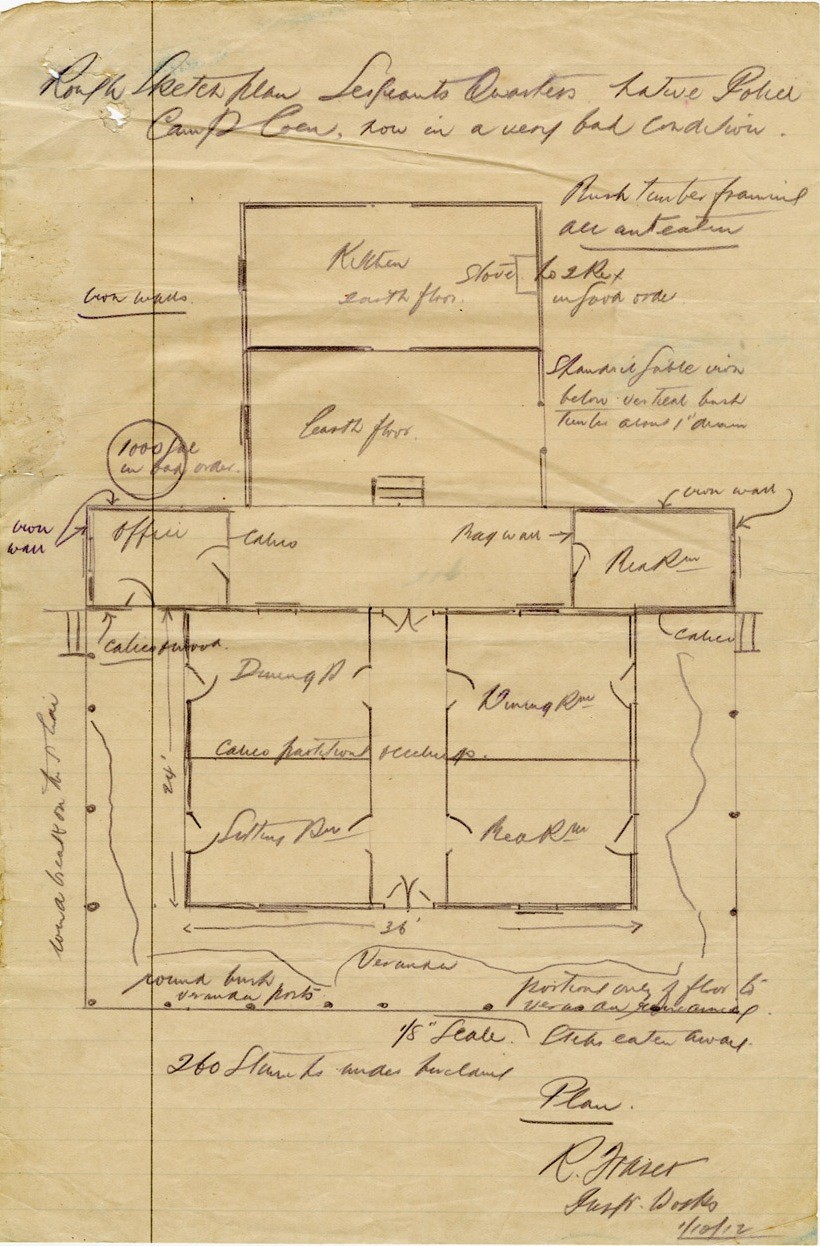 Sketch of the Sergeants Quarters 1912. Queensland State Archives. DID 26854
Discover more about the Coen Police Camp through the digitised correspondence available to view on ArchivesSearch at Item ID 107412, Correspondence.
Susan Boulton - A/ Manager Public Access, Queensland State Archives
Comments
Your email address will not be published.
We welcome relevant, respectful comments.