Queensland Places - Weipa - Napranum
By JOL Admin | 25 March 2013
The town of Weipa began as a Presbyterian Mission outpost in 1898, where it was to remain until an outbreak of malaria caused the community to be relocated to nearby Jessica Point, now known as Napranum, situated around twelve kilometres south of present day Weipa. As with similar relocations, as much as possible was saved and moved to the new settlement, leaving little apart from permanent structures behind. Weipa was to be the first Mission Station in the Spring Creek area, at the headwaters of the Embley River. Today, the area is known locally as Twenty Mile.
Weipa's early history has, to a significant extent, been overshadowed by the onset and development of mining, with bauxite being discovered here in 1955, however the area's history is rich and diverse. The Weipa area's European history actually predates the establishment of the Presbyterian mission by nearly three hundred years with the Dutch explorer Willem Janszoon, sailing aboard the Duyfken, sighting the coast here in 1606. Janszoon, as well as the later English navigator Matthew Flinders, both noted the prominent red cliffs, later to be identified as a major source of bauxite.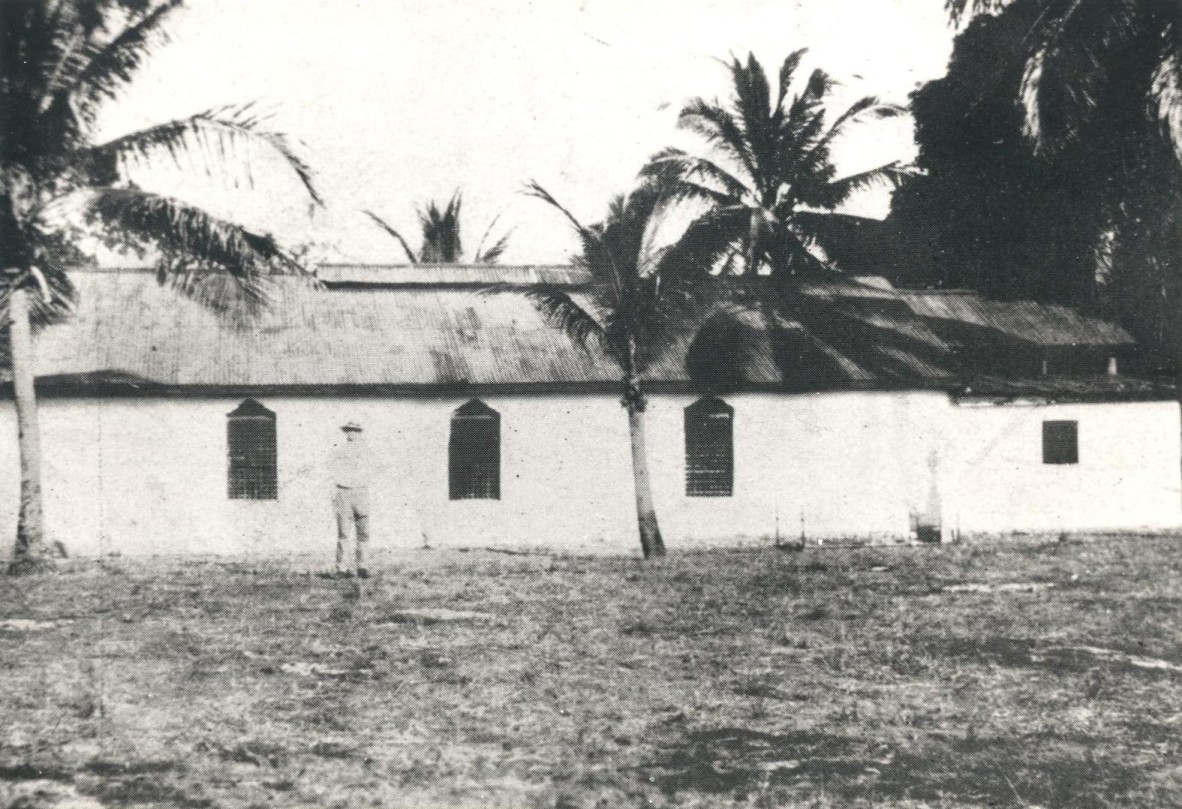 Mission House, Weipa, 1933, State Library of Queensland Neg. No. 31091
This photograph shows the original Presbyterian mission church in 1933, only about a year after the community had been relocated to its alternate site, Napranum. The building was of pise or rammed earth construction and, as can be seen, was a large and imposing building, dominating the settlement.
We are able to speculate that the lone figure standing in front of the building and posing for the camera, may be one of the early Presbyterian missionaries.
Brian Randall - Queensland Places Coordinator, State Library of Queensland
Comments
Your email address will not be published.
We welcome relevant, respectful comments.