Queensland Places - Torres Strait - Cyclone Mahina
By JOL Admin | 22 November 2013
One of the worst natural disasters in the Torres Strait region occurred on 4/5 March 1899, when a huge cyclone ripped through the area, causing massive damage to shipping and infrastructure as well as loss of life.
At the time, the main pearling fleets were anchored north and south of Cape Melville, largely unaware of the disaster that was about to befall them. In the days before sophisticated weather forecasting, there was little warning apart from a slightly rising breeze from the south east, at around 7pm on 4 March. However, this situation of apparent calm and tranquillity was to deteriorate rapidly. The barometer fell steadily as the wind increased, as well as changing direction several times. The worst effects of the cyclone were overnight with the cyclone having moved on by 10am the following day. Much of the more severe damage was caused by an associated tidal wave or surge, which swept coastal areas. The biggest impact of this severe cyclone and tidal surge damage was caused between Cape Flattery and Port Stewart, with a large number of pearling and other vessels lost. There were also some three hundred lives lost as a direct result of this tragic disaster.
As well, there was additional damage to shipping in the waters off Cape York, in the rough weather caused by Mahina, including the Xarifa, Rosa, North Wales, and the Two Brothers. The Queensland Marine Department Supply vessel Dudley also disappeared along with her crew of four. In the days and weeks that followed this catastrophe, a number of search and rescue missions were undertaken, but only a few survivors were located. Any bodies that were found were rapidly buried close by. One poignant example of this is the stone memorial that was erected at Cape Melville, positioned over the grave of Alfred Outridge, who was a crew member of the Sagitta, which was lost during the cyclone with its crew of eleven.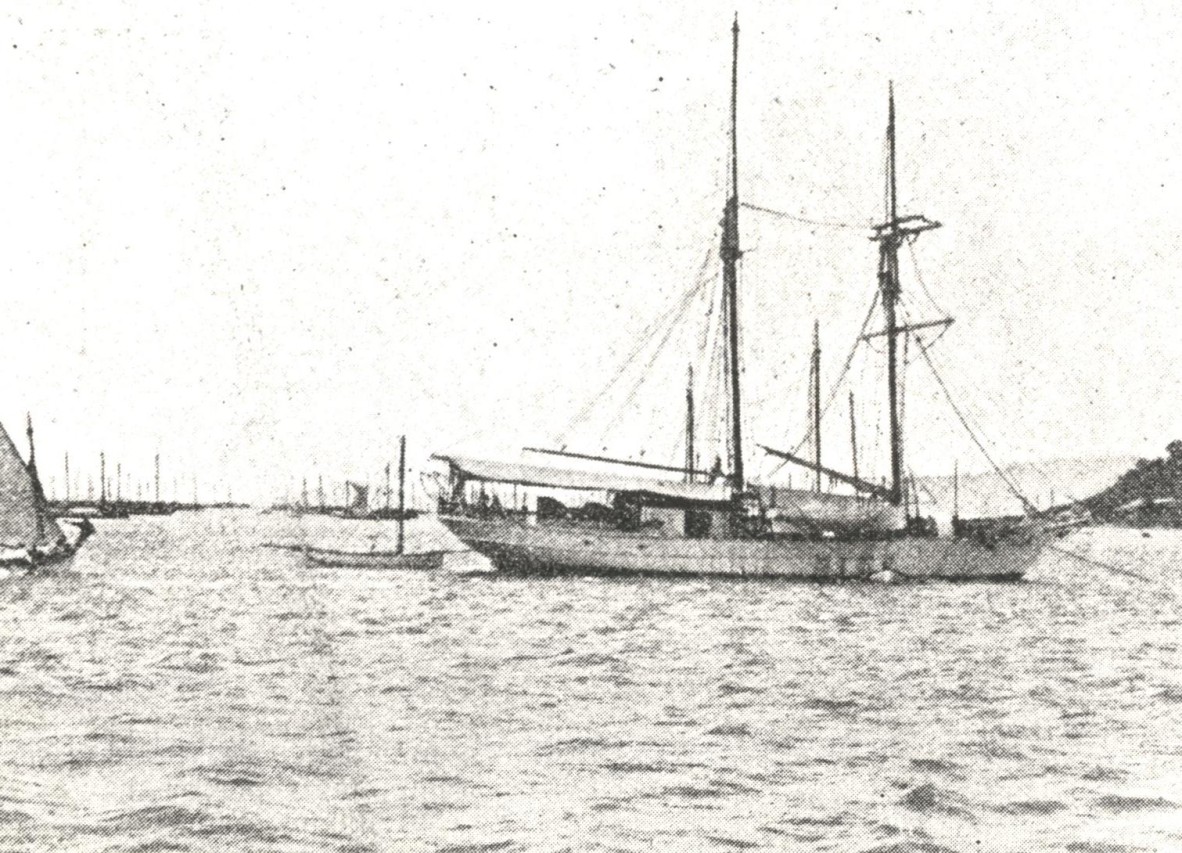 Schooner Aladdin, ca. 1890s, State Library of Queensland Neg. No. 11954
Comments
Your email address will not be published.
We welcome relevant, respectful comments.