Queensland Places - Thursday Island - Federal Hotel Visitors' Book
By JOL Admin | 9 August 2016
The Federal Hotel, as with Thursday Island's other hotels, was a well-known and popular destination for both residents and visitors alike. The State Library of Queensland's John Oxley Library holds an early Federal Hotel visitors' book which records the hotel's visitors as well as their thoughts about the hotel as well as Thursday Island and the surrounding area. This hotel visitors' book was donated to the library by the Federal Hotel's original licensee Mr. McNulty in the late 1940s and covers the period from the 1890s through to the 1930s.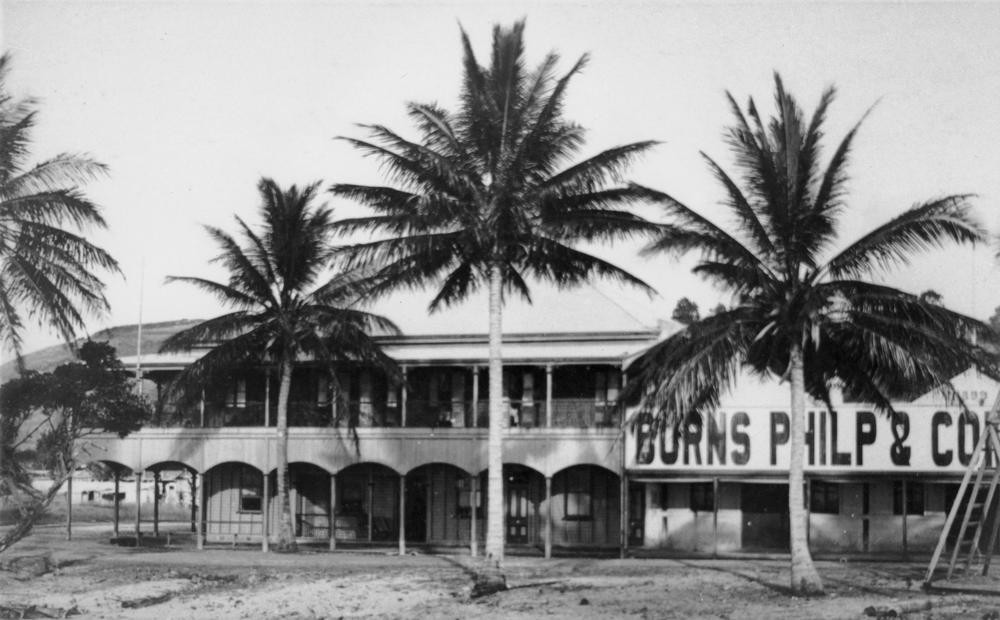 Federal Hotel on Victoria Parade, Thursday Island, ca. 1906
Federal Hotel on Victoria Parade, Thursday Island, ca. 1906
On 28 February 1890, the register records the Quetta shipwreck survivors G. Gordon Cameron, John Davison, Thomas Travers, James Morfey, Alexander Dunn, William Gregory and Henry Aselford staying at the hotel. They recorded that "the passengers of the SS Quetta were treated with the utmost kindness and every attention shown to us". On Christmas Day, 1890, Thomas Farquhar signed the register, noting how much he had enjoyed his stay. Farquhar was a pioneer in the Torres Strait pearl industry where he became known as the "Pearl King".
In December 1895, the early Queensland meteorologist Clement Wragge was at the hotel, resting after a successful trip through Cape York Peninsula, from Laura to the Cape. In June 1896, we have John Arundel, responsible for opening up the phosphate industry, also signing the visitors' book as well as complimenting the hotel for its high standards.
As well, there were visitors from overseas. On 1st October 1903, a Mr. J.C. Voss, master of the vessel Tilikum, stayed, recording in the register that he was "voyaging round the globe from Victoria, Canada and back to Canada".
The present Federal Hotel building is recorded as being built in 1901, so the register predates the present building and it appears that this visitors' book was brought from the older hotel building to the new, continuing to be used. The visitors' book shows that the Federal Hotel was a busy commercial and social hub with many clients and visitors coming and going. The remarks in the register are overwhelmingly positive, showing that standards remained high.
This image shows the SS Maranoa at anchor in Cooktown Harbour. The SS Maranoa is mentioned several times in the visitors' book as bringing visitors to Thursday Island and that both crew and passengers often stayed at the Federal Hotel.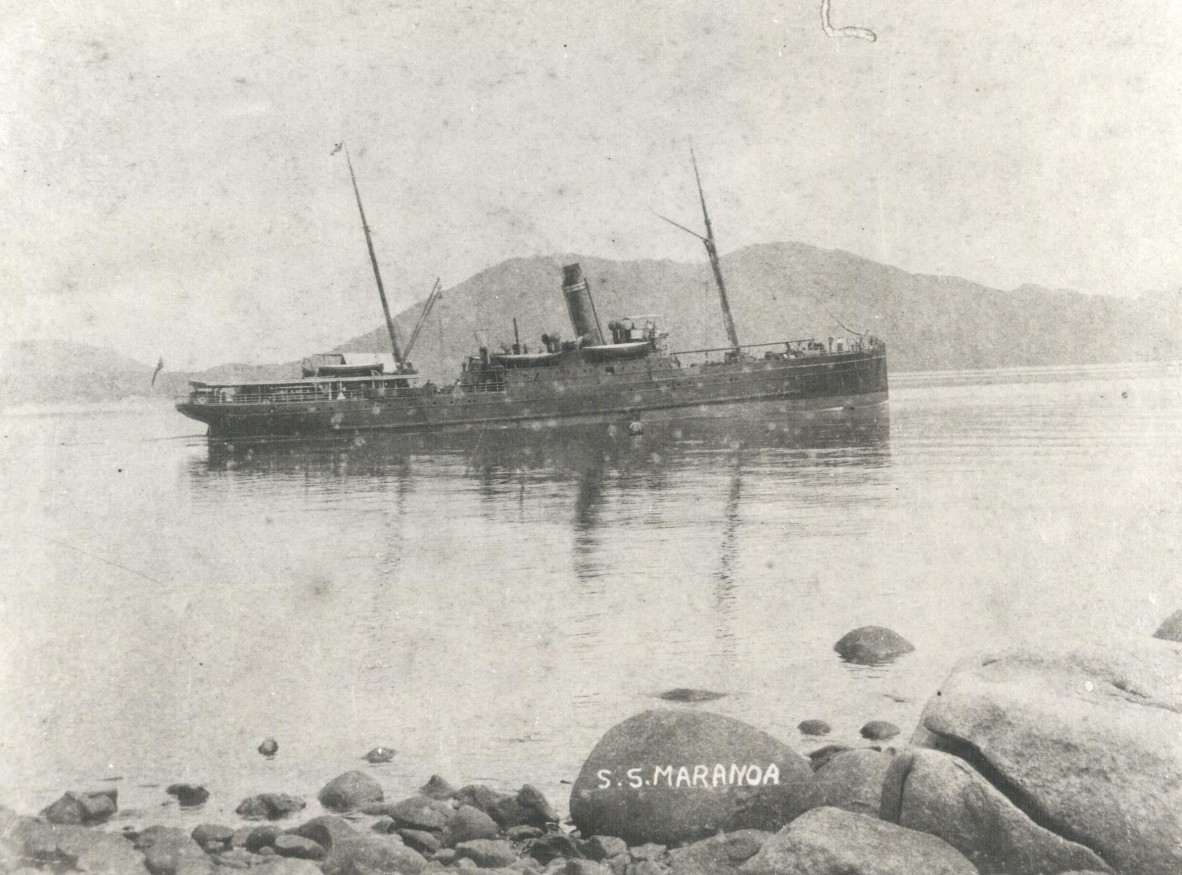 Ship Maranoa
Comments
Your email address will not be published.
We welcome relevant, respectful comments.