Queensland Places - Somerset - George Elphinstone Dalrymple
By JOL Admin | 23 April 2018
George Elphinstone Dalrymple, as one of the early Police Magistrates at Somerset, has a prominent place in early Queensland and Torres Strait history. After emigrating to Australia in the mid-1850s, he was attracted to North Queensland, leading a number of journeys of exploration through the region, adding much to the accumulated knowledge of the region and its potential. These included exploring and identifying pastoral land which became instrumental in the founding of Bowen in 1861, where he was the first Government Officer in charge. He also served in a similar capacity at Cardwell in 1864.
In 1874 he was appointed police magistrate at Somerset but soon after developed ill health. Prior to this he had explored Goode, Friday, Hammond and Thursday Islands with the aim of selecting a suitable site to which the establishment at Somerset could be transferred. Dalrymple initially recommended that the Somerset establishment be shifted to a site at the south west corner of Hammond Island however the authorities were not in favour of this. It was to be a later Police Magistrate, Christopher Aplin, who was to put forward at alternative to the proposed Hammond Island site. This came about as a result of a six day inspection tour he undertook to Hammond, Friday and Thursday Islands. Aplin was in favour of Thursday Island because of its considered superiority, in particular in its capacity for the retention and storage of fresh water. Previous recommendations had included the northern end of Hammond Island, by Captain Moresby and the north-west end of Friday Island, by Frank Jardine.
In general, Dalrymple was considered a good police magistrate and government representative and was well regarded by those who worked with him. This is evidenced in a report to his superiors, written by the Reverend S. McFarlane in August 1874, in which he referred to Dalrymple, saying "…it is a very great mercy that Mr. Dalrymple now occupies the position. He seems a very estimable man, a perfect contrast to his predecessor".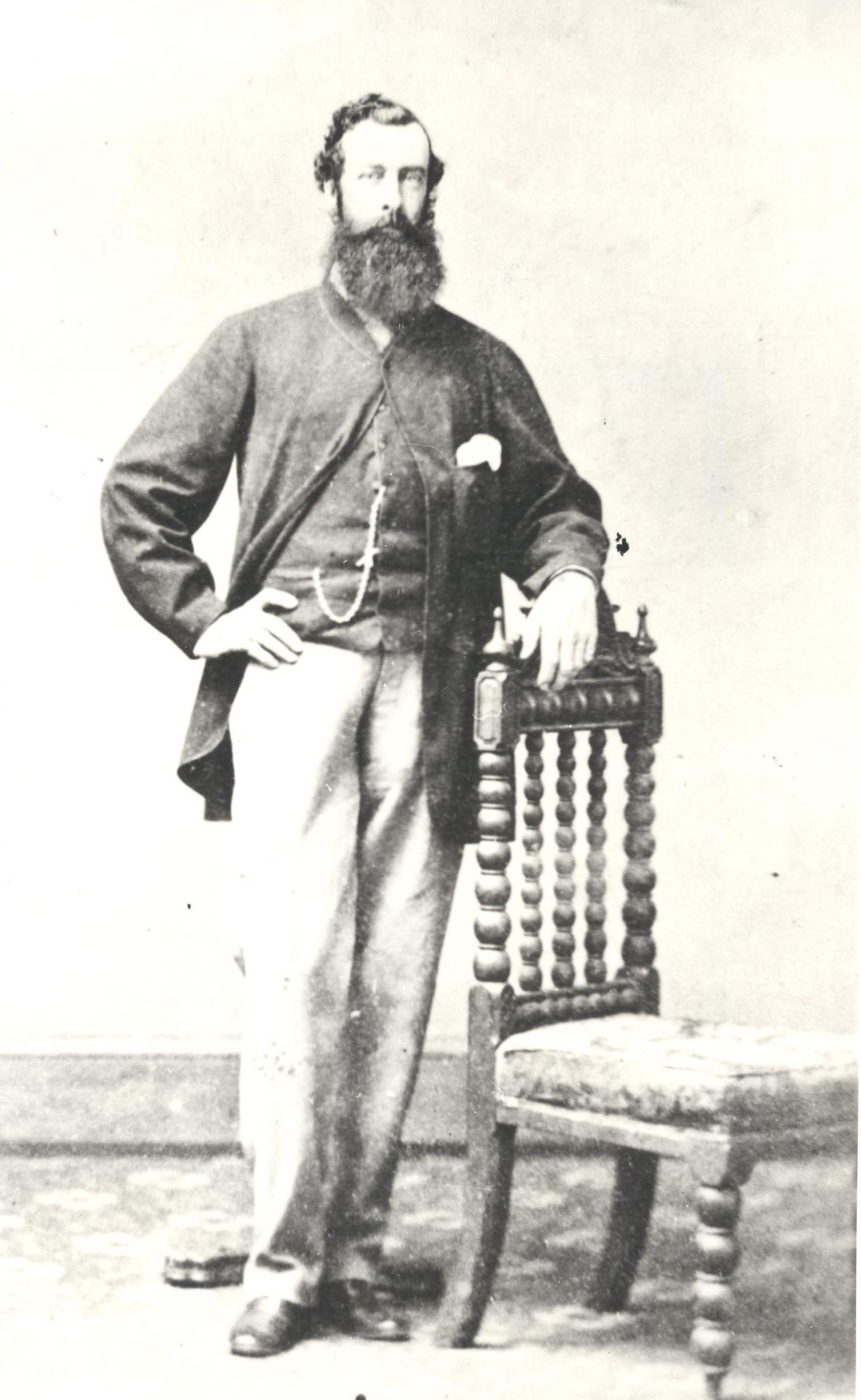 George Elphinstone Dalrymple. John Oxley Library, State Library of Queensland. Neg 14465
George Elphinstone Dalrymple. John Oxley Library, State Library of Queensland. Neg 14465
This image shows George Dalrymple, appearing distinguished in this formal studio portrait, taken around the time of his police magistracy at Somerset.
Brian Randall - Specialist Librarian, State Library of Queensland.
Comments
Your email address will not be published.
We welcome relevant, respectful comments.