Queensland Places - Queen's Park, Ipswich
By JOL Admin | 4 July 2013
The genesis of the present day Queen's Park can be traced back to the early 1840s, but not at the same location. In 1842, a reserve was set aside for the purposes of a botanical and agricultural reserve at Woodend. In 1855, Mr. Walter Hill was appointed the Director of the Brisbane Botanic Gardens as well as being given responsibility for the reserves at Ipswich, Toowoomba and Warwick. Ipswich residents were however, not in favour of the Woodend site and at a public meeting held in 1856 they decided for a change of site to the current Queen's Park location.
During the 1860s plans were drawn and development progressed with various plantings as well as facilities being constructed. By 1875, a house had been built for the superintendent, a bush house in 1890 and a band rotunda in 1891. The original area of the reserve or gardens progressively reduced over the years, with resumptions of land for various public purposes. At the same time, development and improvement of the gardens and facilities has continued, for instance, substantial improvements were undertaken during the 1930s through relief labour provided during the Great Depression.
Queen's Park has continued to develop with recent work including the redesign of the menagerie as a nature garden. Also, in 2001, the Nerima Japanese Garden was created in an area formerly occupied by steel framed glasshouses. A lookout, with views over the city of Ipswich has long been a feature of the park.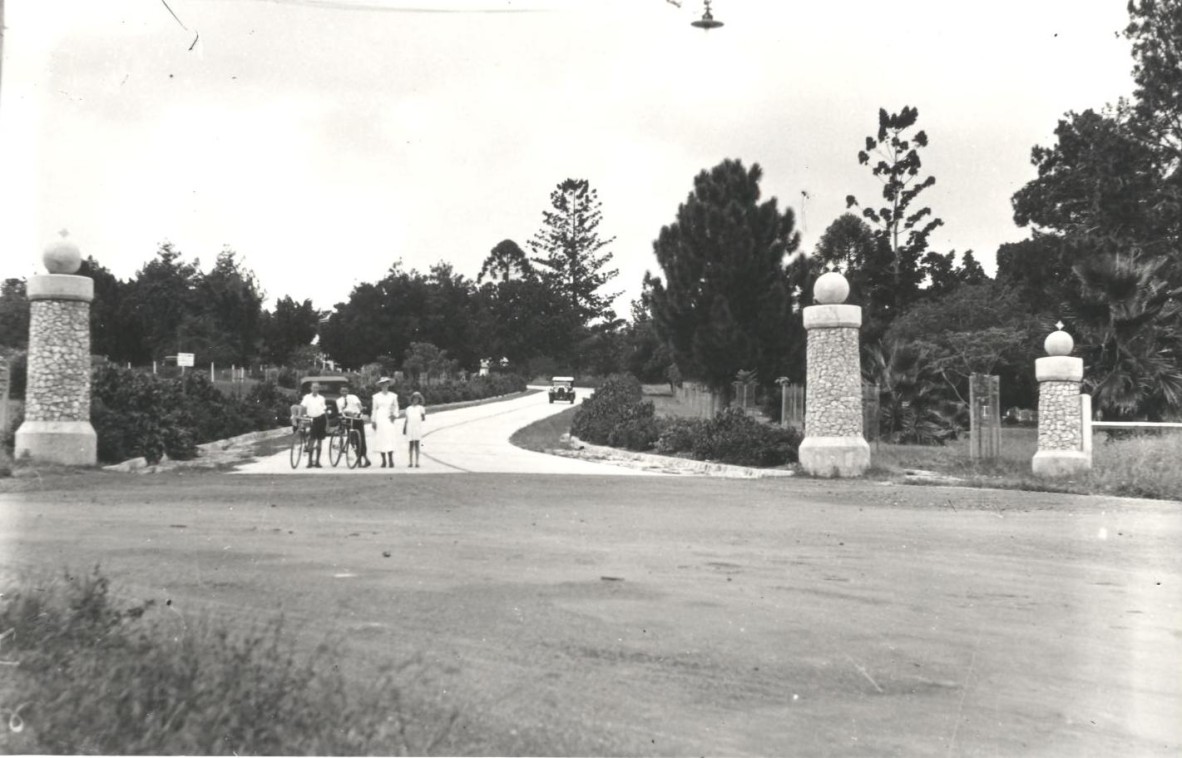 Queens Park Entrance, Ipswich, 1932
This image, dating from 1932, shows a family posing in front of the park's main gates.
In acknowledgement of the important place Queen's Park hold in Ipswich's history and development, it has been listed on the Queensland Heritage Register.
Brian Randall - Queensland Places Coordinator, State Library of Queensland.
Comments
Your email address will not be published.
We welcome relevant, respectful comments.