Queensland Places - Normanton - Former Bank of New South Wales Building
By JOL Admin | 12 September 2017
The former Bank of New South Wales, now Westpac Bank, Normanton building was constructed in 1886 as the bank's permanent premises in the town, intended to serve the Normanton region.
The establishment of a bank branch here reflected the area's growth and prosperity. By the mid-1880s, Normanton, on the Norman River, had developed as a port for the large expanse of pastoral and mining country, including the Cloncurry gold and copper fields and the Etheridge and Croydon gold fields. As well, the establishment of banking facilities was important to support Normanton's increasing role as a supply centre for the Gulf region. In confirmation of its significant early growth, Normanton was constituted as a municipality in 1886.
The Bank of New South Wales had commenced trading in Normanton in 1884, in rented premises, and acquired its permanent site in 1885. The building which was eventually constructed on the site was designed by Richard Gailey, well known for many other early buildings in Queensland. The building was used as both the bank's premises and manager's residence until the late 1960s, when a separate manager's residence was constructed.
In 1978, substantial internal alterations and renovations were undertaken as a means of updating the building as a modern bank premises. As well, at this time, the verandas which had been enclosed by the mid-1960s were reopened, bringing the building some-way towards its original appearance. New staff quarters were constructed on the site, to the rear of the bank building, in 1971 and a new storage shed was erected in 1991.
Today, the Westpac Bank, Normanton, survives as a rare example of a single storey timber bank building. As well, it is an important example of the work of the early Queensland architect, Richard Gailey. In acknowledgement of its importance for Queensland history, the building is now included on the Queensland Heritage Register.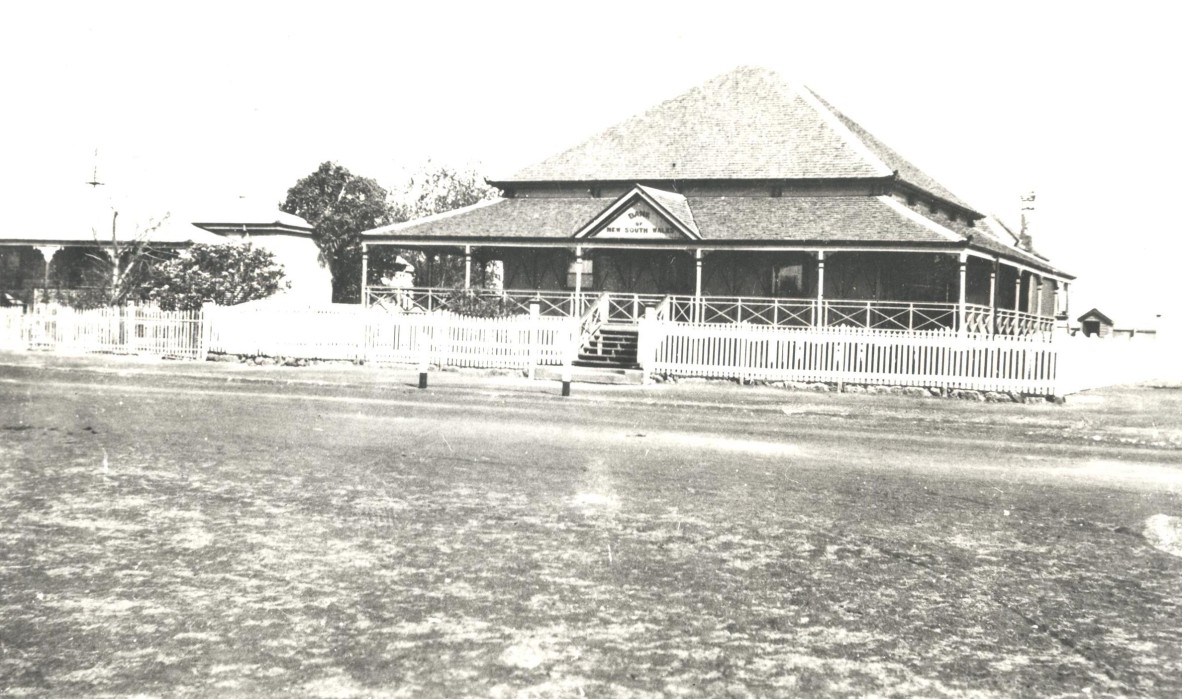 Bank of New South Wales, Normanton, ca. 1922. John Oxley Library, State Library of Queensland. Neg 142273
Bank of New South Wales, Normanton, ca. 1922. John Oxley Library, State Library of Queensland. Neg 142273
This image shows the former Bank of New South Wales, Normanton building in Landsborough Street in around 1922, some thirty-five years after it was first constructed.
Brian Randall - Senior Librarian, State Library of Queensland
Comments
Your email address will not be published.
We welcome relevant, respectful comments.