Queensland Places - Mount Carbine
By JOL Admin | 19 June 2014
The town of Mount Carbine is said to be named after the horse that won the 1890 Melbourne Cup. The town had been first settled around that time by those who had come to mine the wolfram, discovered here that same year. These early miners, perhaps believing that their new settlement would become well known for its wealth, apparently decided that the famous Cup winner's name was the most suitable.
In its early years, the town was entirely reliant upon the area's wolfram deposits for its viability. The main period of growth in mining was from 1907, with John Moffat's Irvinebank Company undertaking the major development of the mines. In this early period, Mount Carbine's residents were predominantly those who were associated in some way with the wolfram mines, as well as their families.
Mine production expanded quite rapidly in the period up to World War One and at its height the town boasted around three hundred residents along with three hotels, a police station and a school as well as a range of small businesses.
Mount Carbine's mines ceased operations in 1914, but were reopened after the First World War, thereafter being worked intermittently in line with positive price as well as demand influences. But during the 1920s, demand slowed substantially rendering the mines uneconomic. There was however another brief period of resurgence towards the end of the 1960s with mining again being undertaken. This lasted for some twenty years before the mines were again closed in the 1980s. The surviving useful plant and equipment was subsequently sold progressively or otherwise disposed of, mainly during the early 1990s. Over time, as with other similar mining areas, progressive rehabilitation of the old mine sites has been undertaken.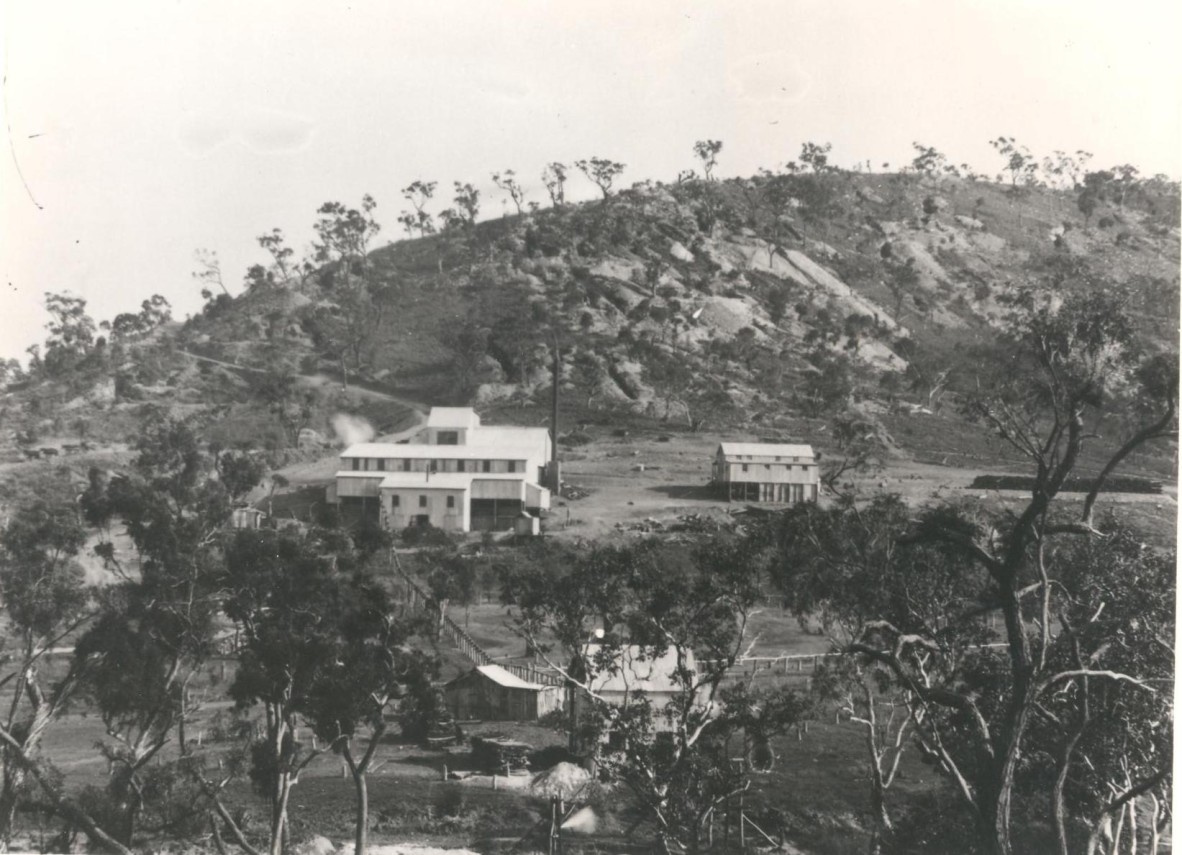 Mount Carbine, ca. 1910
This image, dating from 1910, shows Mount Carbine only some twenty years after it was first settled and developed. The influence of mining is evident within this photograph with various mining or industrial buildings dominating the town's streetscape.
Brian Randall - Queensland Places Coordinator, State Library of Queensland.
Comments
Your email address will not be published.
We welcome relevant, respectful comments.