Queensland Places - Moa Island, St. Pauls Mission
By JOL Admin | 16 July 2015
The establishment and development of St. Pauls, one of the two main communities on Moa Island, is closely linked with the history and development of the Anglican Church in the Torres Strait. The other Moa Island community is Kubin, which has its own important place in the culture and history of the island.
The beginnings of St Pauls as a community can be traced to the beginnings of the Anglican Diocese of Carpentaria, originally including much of the Torres Strait and which was formally established in 1901 by Bishop Gilbert White. At around the same time as the establishment of the Diocese, a Polynesian Reserve had been set up, also by the Anglican Church, on Moa Island and which was later to become the St. Pauls community. Soon after its establishment, representatives from the Moa Island community approached Bishop White, asking that he send missionaries to St. Pauls to establish a mission there.
In due course, Miss Florence Buchanan, who had been running a church school on Thursday Island, travelled to St Pauls in around 1908, as a Deaconess, to found the mission. Following Deaconess Buchanan's term in charge, Mr. and Mrs. Cole were appointed to run the mission. The first priest to go to the island was Father Luscombe who was responsible for designing and constructing a dedicated Priest Director's House and residence. Father Luscombe was also the driving force behind the founding and early development of a theological college on the island, also at St Pauls.
In 1921, Father J.W. Schomberg was appointed to the mission, which was to make significant progress under his management and direction. By way of example, it was to be Father Schomberg who laid the foundations of the present church, established in honour of Deaconess Buchanan. Deaconess Buchanan is also remembered and honoured by a memorial in the All Souls and St. Bartholomews Church, Thursday Island. However, this new church at St Pauls was not the first, with it being built to replace an earlier cement sheet church building, located on a nearby site. As well as leading the development of this new church, Father Schomberg also designed the layout of the actual St Pauls settlement. In due course, Father Schomberg was to be followed by others, including Fathers Darke and Gilbert, with the church becoming formally known as St Pauls Church.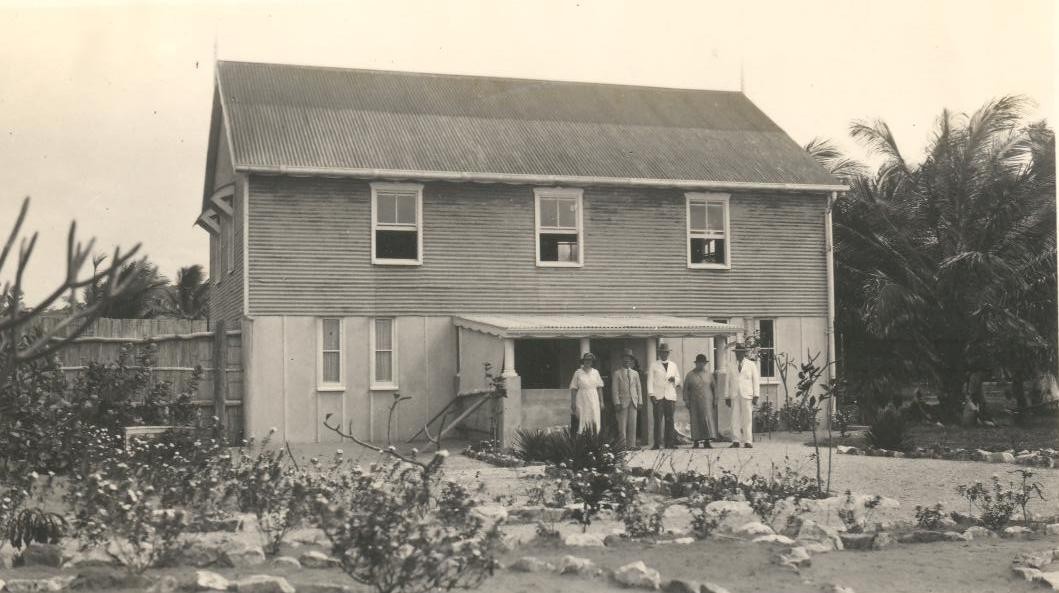 St Paul's Church of England Training College, John Oxley Library, SLQ
St Paul's Church of England Training College, John Oxley Library, SLQ
This photograph shows the theological college, known locally and throughout the local church community as the Church of England Training College, soon after it was first built.
Brian Randall - Queensland Places Coordinator, State Library of Queensland
Comments
Your email address will not be published.
We welcome relevant, respectful comments.