Queensland Places - Iron Range National Park
By JOL Admin | 3 April 2014
The area now comprising the Iron Range National Park was first visited by Europeans when Captain William Bligh and his companions passed close by during his epic voyage from the site of the Bounty mutiny to Timor. At the time, Bligh named Restoration Island as well as the mainland locations of Pudding Pan Hill and The Paps. The area was also traversed by Edmund Kennedy during his ill-fated and tragic expedition.
The exploration and exploitation of the area increased with the development of the beche-de-mer, pearling and sandalwood industries. As well, mining was to provide a boost to the area's fortunes, although this ceased with the onset of World War Two. During the war, the area became an important staging post for operations in the Pacific and at least 50,000 American and Australian military personnel passed through the area during the early war years. By 1942, a large airfield had been constructed as a launching pad for American bombing raids, including action by the American 90th Bomb Group, also known as the Jolly Rogers.
Conditions were poor when the Americans arrived, but were soon improved with aircraft facilities and the construction of roads and related infrastructure. Aircraft gun positions were in place until at least 1943 with Japanese planes sighted from time to time. The difficult prevailing weather conditions made flying hazardous and there were several military aircraft crashes in the vicinity. One of the worst disasters took place on 16th November 1942 when a B24 Liberator crashed into stationary aircraft during take-off, killing eleven men.
Today, there are still remnants of these wartime activities to be seen, including old bridges, bunkers, gun emplacements, defensive pits, machinery parts, concrete footings, foundations and fuel storage facilities, all slowly deteriorating. A memorial has been erected at the Iron Range Airport in recognition of those who served here during World War Two as well as those who lost their lives.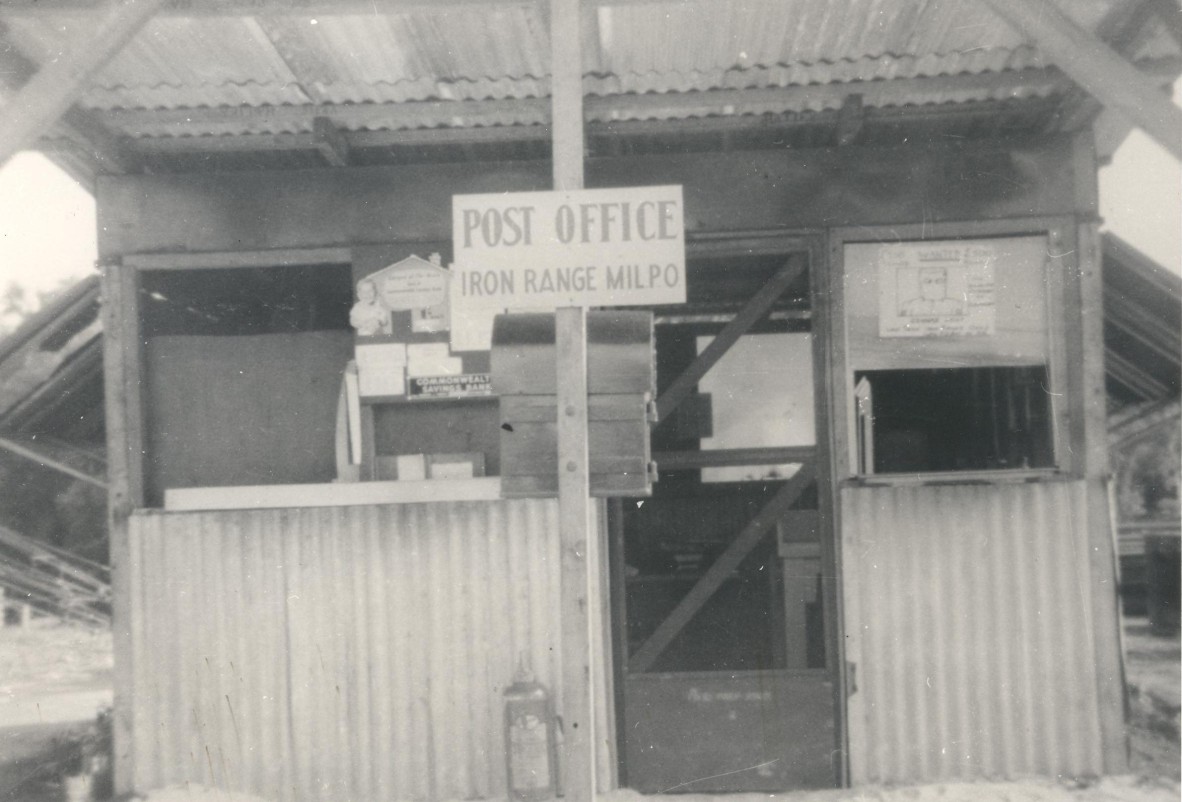 Iron Range Military Post Office, John Oxley Library, State Library of Queensland Neg 29178
Comments
Your email address will not be published.
We welcome relevant, respectful comments.