Queensland Places - HMS Dart and the naming of some Cape York locations
By JOL Admin | 11 September 2014
In the late 1890s, the government survey vessel HMS Dart was undertaking on-going hydrographic survey work in the waters of far North Queensland. As well as this work preparing more detailed surveys, in areas important for the safety of coastal shipping, a number of places were named during the vessel's various travels.
In the midst of this continuing hydrographic work, HMS Dart found itself in the vicinity of the Nisbet River, in particular at the time of Queen Victoria's Diamond Jubilee celebrations, in 1897. This significant anniversary was seen as important to commemorate by those on board HMS Dart, thereby influencing the naming of a group of reefs to the north-east of Cape Sidmouth. These reefs were therefore duly named Celebration, Diamond Reign, Jubilee Reefs and Throne Shoals. As well, nearby Parry Rock and Glennie Reef each bear the name of a serving Lieutenant on HMS Dart.
Cape Sidmouth itself was named well before the voyage of HMS Dart, in honour of Henry Addinton Sidmouth, First Viscount Sidmouth, who had served as Speaker of the British Parliament in Prime Minister William Pitt's ministry. The Nisbet River was also visited by HMS Dart during its survey voyages, as well as earlier, during the 1880s, being a focus for the explorations undertaken by Queensland Government Geologist, Robert Logan Jack. It was Jack who named the river the Nisbet, in honour of the then Chief Engineer for the Queensland Department of Harbours and Rivers.
Following this convention of naming prominent places, sites or localities in honour of well-known or leading members of the government or of the community in general, is the naming of the Macrossan Range. This prominent range was named in honour of John Murtagh Macrossan who had undertaken extensive exploration as well as prospecting across the region. John Macrossan also served in the Queensland Parliament from 1874, later achieving ministerial appointments in the Queensland government.
HMS Dart was one of a number of government vessels to bear this name, believed to be based on or derived from the River Dart, in Devon, England.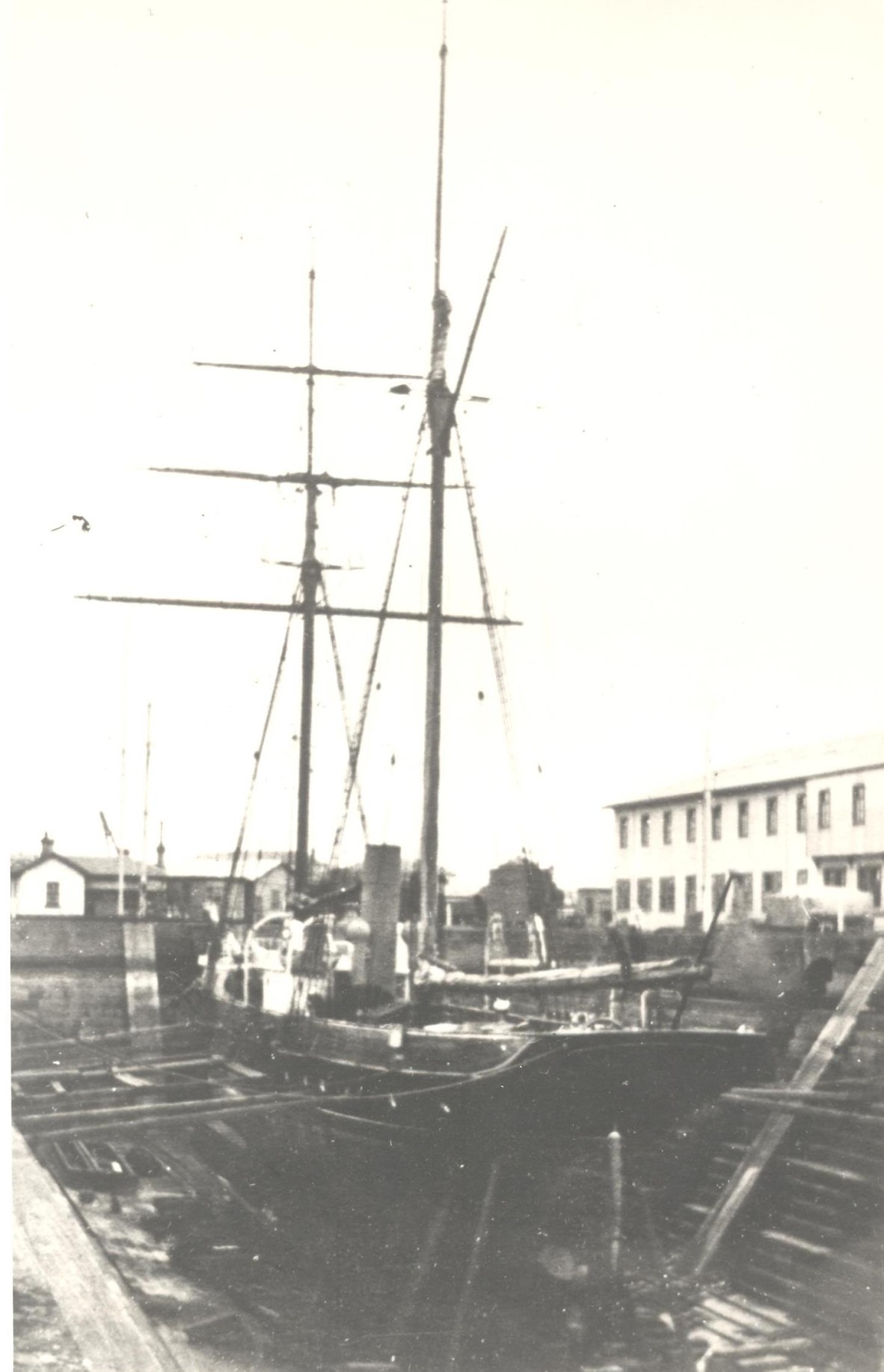 HMS DART, State Library of Queensland Neg. No. 67499
Comments
Your email address will not be published.
We welcome relevant, respectful comments.