Queensland Places - Hamilton Goldfield and Ebagoola Township
By JOL Admin | 14 June 2017
The Hamilton Goldfield was officially proclaimed on 13 July 1900, following the discovery of gold by John Dickie the previous year. The Hamilton field was named for gold miner, investor and member of the Queensland Parliament, John Hamilton.
The township of Ebagoola was surveyed in September 1900 to service the newly proclaimed goldfield, with the first Ebagoola camp located close to the site where John Dickie had first made his gold discovery. The surveyed allotments were quickly taken up and within a short period a number of businesses were operating, including a butcher, general store and a hotel. By November 1900 the population had grown to more than three hundred, with a post office and a few years later a school being established. With this rapid growth, other businesses were established to meet the needs of the town's increased population. These included two cordial manufacturers, a chemist, baker, barbers, blacksmiths, confectioners, a dressmaker, tobacconist as well as a tent hospital run by the chemist's wife.
However, this rapid growth, heavily propelled by gold mining, was not to last and the rush had ended by 1913. In 1900, the official return of gold was 806 ounces of reef gold and 12,000 ounces of alluvial valued at more than 35,000 pounds, but by the beginning of the First World War this output had dwindled to a trickle. Most of the businesses closed as a result of the resultant fall in population as residents moved away. Ebagoola was virtually deserted by the 1920s with only a few fossickers and prospectors still around. The last resident of the town was said to be Tom Miller who passed away in 1958.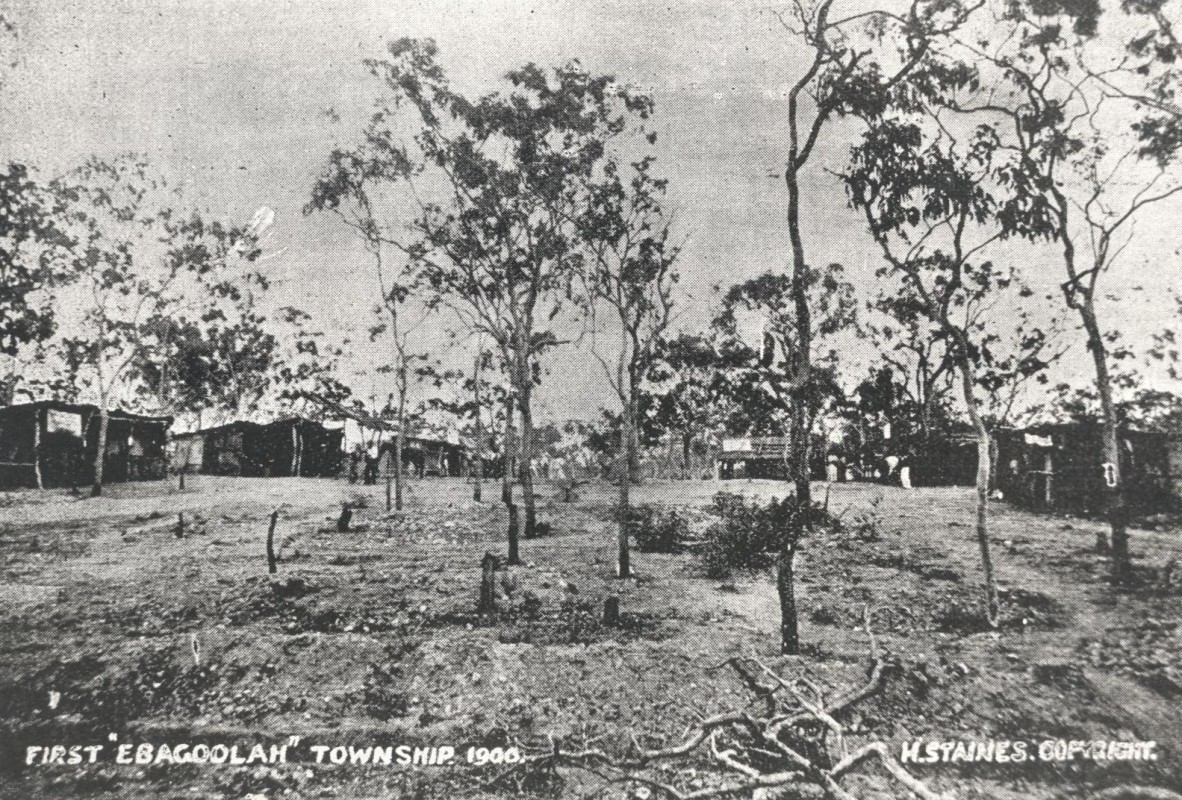 Ebagoolah Township, 1900. John Oxley Library, State Library of Queensland. Neg 39745
Comments
Your email address will not be published.
We welcome relevant, respectful comments.