Queensland Places - Gulf of Carpentaria - Albatross Bay
By JOL Admin | 5 February 2015
Albatross Bay, within which the town of Weipa is located, is situated on the western coast of Cape York. It is believed to have been named by either the Honourable John Douglas, the government resident on Thursday Island or by Captain Kerr, after the Queensland government steamer Albatross, which Kerr commanded.
The Albatross operated during the last quarter of the nineteenth century and the first decades of the twentieth century, mainly in Queensland waters. The vessel undertook a wide range of duties on behalf of the government including pilot duties, undertaking searches and ship rescues, as well as transporting government employees to and from their posts. For instance, the Albatross regularly transported hands between various lighthouses along the Queensland coast. Other activities included acting as the umpire boat at a number of regattas, including the Sandgate Regatta, in January 1900. In earlier times, the Albatross had also undertaken duties monitoring the Pacific Islander labour trade as well as occasionally searching for escapees from the French penal colony in New Caledonia.
In what was probably the Albatross' most memorable role, the vessel assisted the survivors of the Quetta disaster. Following the wreck of this famous Queensland ship in 1890, the main group of ninety-eight survivors had spent a night and a day without food or water on nearby Little Adolphus Island, but were to be rescued by Captain David Reid and the crew of the Albatross. At the time of the Quetta disaster, Captain David Reid was the Torres Strait pilot, with the Albatross being the main Thursday Island pilot vessel. This rescue mission also involved the vessel Merrie England, with both vessels being despatched from Thursday Island as soon as news of the Quetta disaster became known.
Later, the Albatross was involved in locating, charting and marking the rock which the Quetta had struck, on the night of 28 February 1890. The wreck of the Quetta remains one of Queensland's worst maritime tragedies, with 134 lives being lost.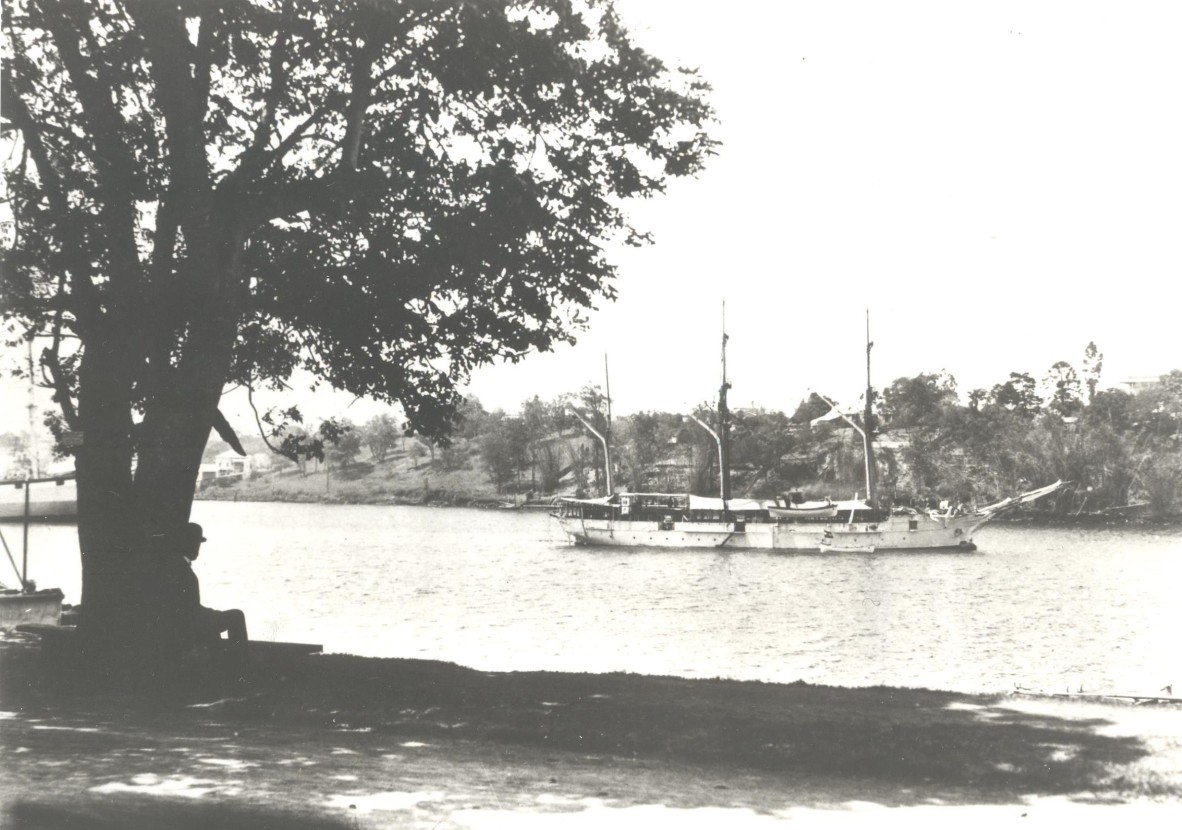 Ship Albatross, State Library of Queensland Neg. No. 65121
Comments
Your email address will not be published.
We welcome relevant, respectful comments.