Queensland Places - Croydon
By JOL Admin | 22 April 2014
The town of Croydon is located approximately 560 kilometres west of Cairns, in the midst of the area now known as the Gulf Savannah. The general area which now comprises Croydon was once a large pastoral holding, covering more than five thousand square kilometres when first settled in the 1880s. The name Croydon is derived from Croydon Pastoral Run, which was originally operated by Alexander and William Chalmers Brown, who were said to have been born in the English town of Croydon.
Gold was discovered here in 1885, by James and Walter Aldridge, who had previously been working and prospecting on the Etheridge Field before moving into the Croydon area. By 1887, Croydon was well established as a settlement, with a population of around seven thousand. At this time the town supported four general stores, a bakery, several hotels and banks, two newspapers as well as a school. Initially, Croydon was linked to Port Douglas on the coast by Cobb and Co but this communication route was eventually superseded by a rail line, with Croydon as its terminus, which was opened in 1891. This line, now known as the Gulflander, remains operational today as a tourist railway. In addition to this rail link, the closest port to Croydon was Normanton, providing access to shipping.
Croydon reached its peak in around 1900, when it was said to have been the fourth largest town in Queensland. The town evolved to become the centre of a number of smaller settlements and camps that had sprung up adjacent to the various mines workings in the area. These mining operations and settlements included Croydon King, Tabletop, Iquana Hill, Golden Valley and True Blue mines. The Golden Gate mine was to be one of the most productive in the region. During the period of greatest mining activity, more than 750,000 ounces of gold and 800,000 ounces of silver were taken from the various Croydon mine workings.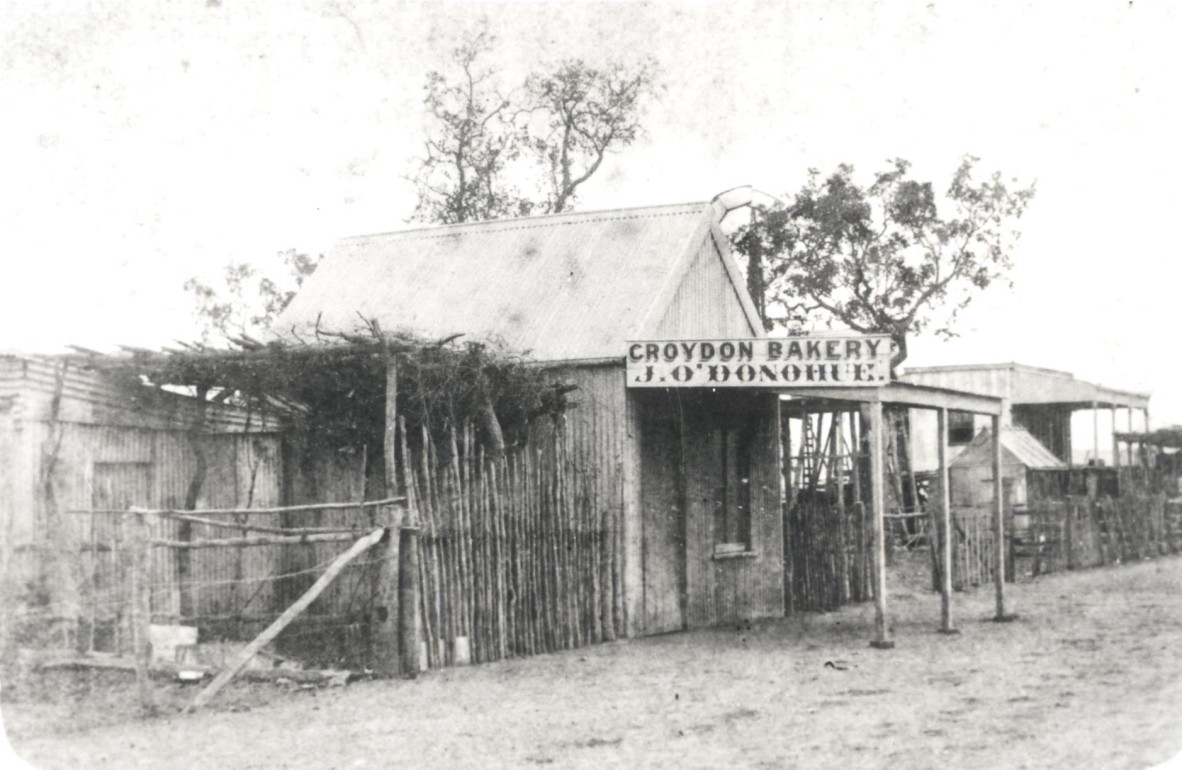 J. O'Donohue's Bakery, Croydon, ca. 1890. John Oxley Library, State Library of Queensland. Neg 183537
Comments
Your email address will not be published.
We welcome relevant, respectful comments.