Queensland Places - Cape York - William Lakeland
By JOL Admin | 7 July 2017
Lakeland is a well known locality in Cape York, both in terms of its history as well as being a popular tourist destination. As such, Lakeland is often promoted as the gateway to the Cape. Lakeland was named after William Lakeland, who was born in Sydney, New South Wales in 1840 and who, later in his life, became one of the earliest explorers, prospectors and business operators in the Cape York Peninsula area.
In 1873, in association with Christie Palmeston, Lakeland prospected the newly discovered Palmer River goldfield. As part of his explorations, at the time in partnership time with Robert Sefton, he found gold on the Batavia River, which later became known as the Wenlock River. Lakeland, Sefton and others in this prospecting party were also to discover the Coen goldfield. Later, Lakeland and his party surveyed an access track into the area, assisting in the development and viability of the field.
Lakeland also discovered the Hamilton and Claudie Rivers with the Claudie being named for his son Claude Lakeland. Lakeland was also an important member of the J.T. Embley survey expeditions of 1884-5. Following these expeditions, again in company with others, he undertook further exploratory journeys through the region. Among his further discoveries was wolfram in the vicinity of the Pascoe River, later to be known as the Bowden field, named in honour of one of Lakeland's associates on the journey.
Lakeland died tragically in 1920, during a journey from Coen to Mount Carter, but his remains were not discovered until 1923. He was commemorated by a marble headstone, erected in 1924/5 at the site where his remains were eventually located. Lakeland was one of the Cape's most energetic explorers and his contribution to the early understanding of the area's resources, as well as its later development, ensures his place in Queensland's history.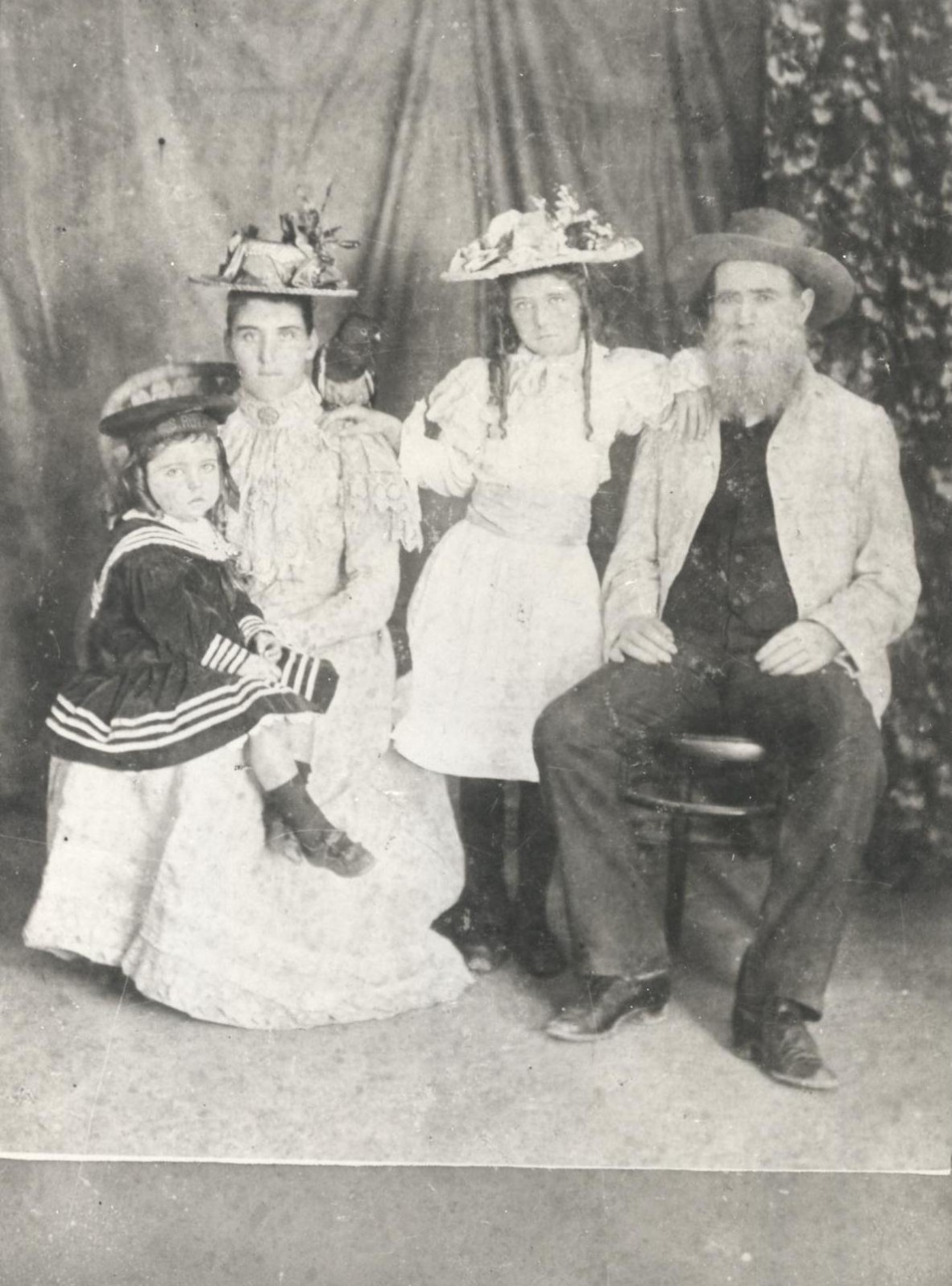 William Lakeland and Family, 1900, John Oxley Library, State Library of Queensland. Neg 31662
Comments
Your email address will not be published.
We welcome relevant, respectful comments.