Queensland Places - Cape York - Tabletop
By JOL Admin | 18 September 2016
The town of Tabletop, located in the Croydon area, was first surveyed and laid out in 1887, at the time when the Croydon goldfield was at its most productive. The new town's surveyor was W.A. Irwin and the goal in developing Tabletop was to serve the large gold-bearing reefs and mining operations in the area. These included the Federation, Day Dawn, Mount Morgan, Bobby Dazzler, Happy Jack, Rising Sun and Ace of Hearts operations.
The Ace of Hearts was one of the more productive reefs and it was adjacent to this mine, with two crushing mills close by, that the first school in the district was established in 1888.
As with other similar towns, developed when gold yields were still high, growth was initially rapid. At its peak, Tabletop's population supported seven hotels, including the Globe, the Tabletop, the Australian and the Miner's Rest. In addition, there were four stores, a post office as well as a cordial factory. The largest store in the town was originally established by Maximillian Clift in 1887 with subsequent owners being John Blake (1888), A. Garrick (1889), W. Hourston (1896) and Henry Holloway from 1897. Towards the end of the 1890s, it was the town's hotels that were first to feel the adverse effects of slowing gold yields and the subsequent downturn in overall commercial activity. Before long, there were only three hotels and a single store left in Tabletop. By 1901 most residents had moved on and the town found itself almost deserted. The post office, which had originally opened in 1887, closed in 1911. The police station, once busy servicing the surrounding district, had closed by 1904. By 1920, only one hotel remained, the Tabletop, by this time owned by N. Jousson.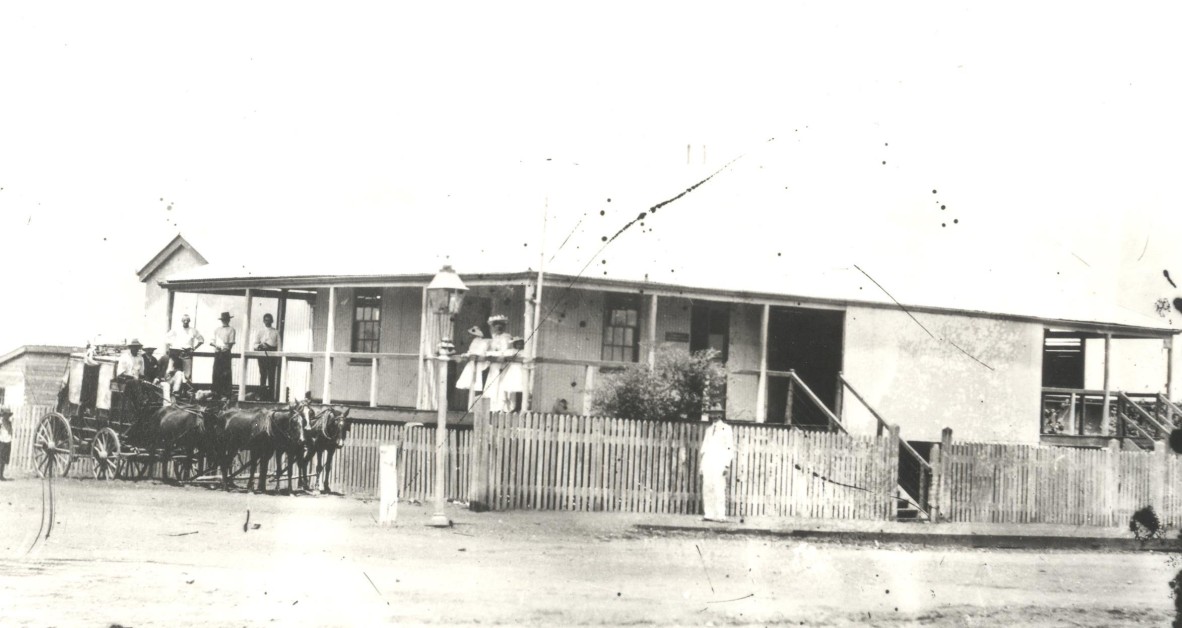 Croydon - Post Office, ca. 1898. John Oxley Library, State Library of Queensland
Croydon - Post Office, ca. 1898. John Oxley Library, State Library of Queensland
This image shows the Croydon Post Office in around 1898. The Croydon Post Office would have been an important facility, both for Tabletop as well as all the other towns and settlements in the surrounding district. By facilitating communication, the post office would have reduced the level of isolation in this area, then difficult to access.
Brian Randall - Queensland Places Coordinator, State Library of Queensland.
Comments
Your email address will not be published.
We welcome relevant, respectful comments.