Queensland Place Histories - Tivoli / Tivoli Hill, Ipswich
By JOL Admin | 13 March 2012
Tivoli and Tivoli Hill were once separate suburbs of Ipswich, but are now jointly known as Tivoli. Tivoli Hill is now more commonly known as a locality within the wider Tivoli suburb. It is situated north of the Bremer River, approximately four kilometres north-east of the Ipswich central business district.
As with other areas, the land was originally used for agriculture, however this progressively changed with the increased development of coal resources. The first coal in the area was mined from 1864, at Davies Mine, eventually becoming known as the Old Tivoli Mine. This mine was financed and developed by John Robinson and Harry Hooper, with coal and coke being supplied to the rapidly developing railways. The name Tivoli, although its derivation is uncertain, is said to have been connected to the Hooper family, perhaps being an old family name.
This mining venture was sold to the Gullard family in the early 1870s with fresh coal seams being developed in the years that followed.
Reflecting the growth of the area, a Congregational Church opened in 1875, followed by the Tivoli Provisional School in 1877, opening with 115 pupils. A brickworks was opened in 1893. In 1898, a branch railway line was opened from the railway workshops to several mines in the Tivoli area. As well, in 1913, the Metropolitan Water Supply and Sewerage Board built a tramway from the railway yard at Tivoli to take coal to the Mt. Crosby Waterworks.
The Abermain Power Station was built in 1952/3, ceasing operations in 1967.
Prominent early Tivoli families included the Wardel, Kain, Brockie, Buckley and Hill families. Also prominent were John and Elizabeth Wright who were heavily involved in the coal industry, with the family eventually becoming the largest producers of coke in Queensland. The family built three timber residences on Mt. Crosby Road, in 1898-1903 and these have survived to the present and are listed on the Queensland Heritage Register.
View of the Rothwell Haig Coke Ovens and yards, Tivoli, ca. 1908. State Library of Queensland. Image number: 7834-0001-0005
One of Queensland worst mining disasters occurred at Tivoli in 1893. During the devastating floods that struck Ipswich as well as many other places in Queensland in 1893, water entered the Eclipse Colliery and seven miners were drowned, including Thomas and George Wright, sons of the owner, Mr. John Wright. After the floods subsided, volunteers had to search the mine to recover the bodies as, at the time, there were no dedicated mine rescue or recovery services.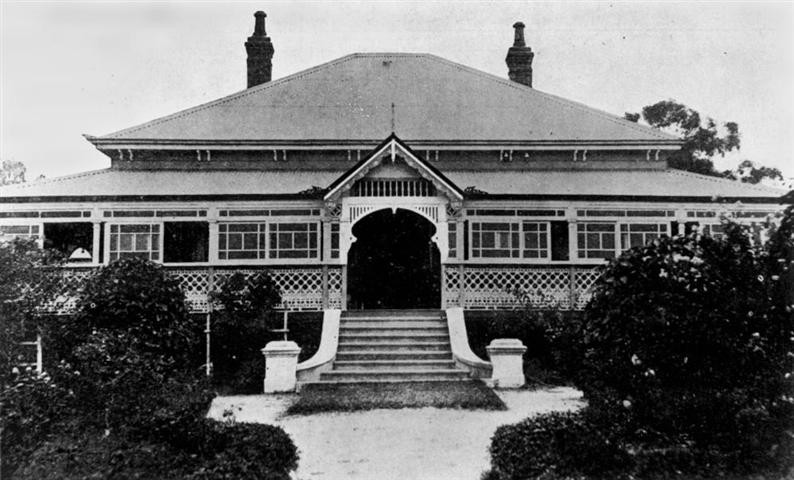 Comments
Your email address will not be published.
We welcome relevant, respectful comments.