Queensland Place Histories - South Brisbane Railway Station
By JOL Admin | 12 April 2012
The first South Brisbane railway station was constructed in 1884 on the corner of Melbourne and Grey Streets and was originally known as the Melbourne Street Station. This station became the terminus for rail services on the south side of the Brisbane River, remaining so until 1978.
Melbourne Street Railway Station, South Brisbane. State Library of Queensland. Negative number 148791
The existing railway station was reconstructed on higher ground in 1891, with the new facility being opened on 21 December of that year. It was at the time of this re-opening that the station was given the name, the South Brisbane Railway Station. In 1930, South Brisbane also became the site of the South Brisbane Interstate Station, as it was the terminus of the standard gauge railway line from Sydney to Brisbane.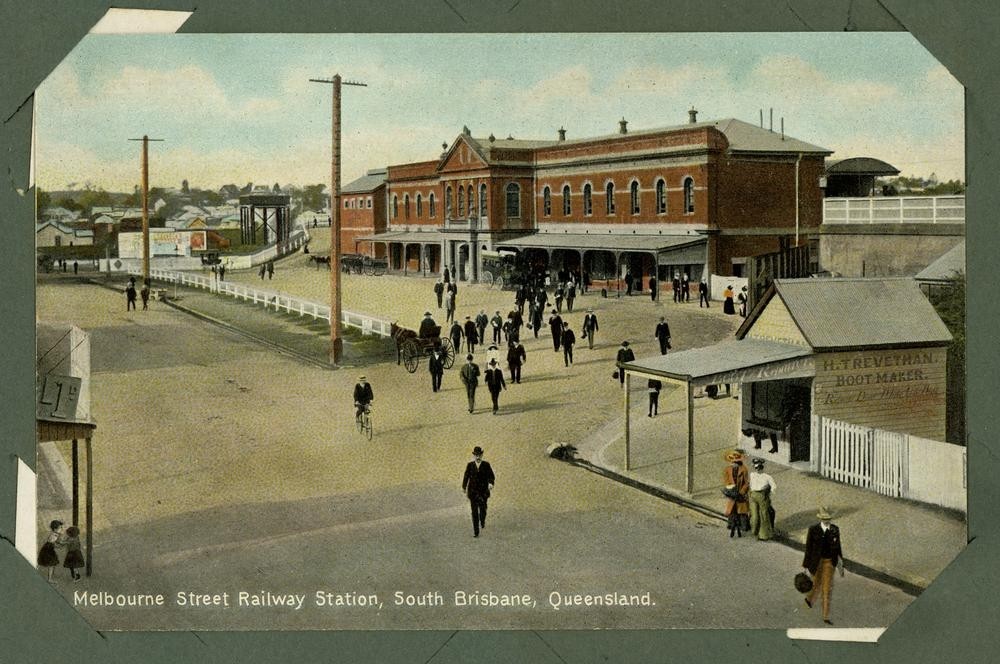 The interstate station occupied the land that is now the site of the Brisbane Convention and Exhibition Centre. On 18 November 1978, the interstate rail line was extended, via the Merivale Bridge, from South Brisbane into the Roma Street Station. The old interstate station was demolished in 1986 to make way for the World Expo 88 site.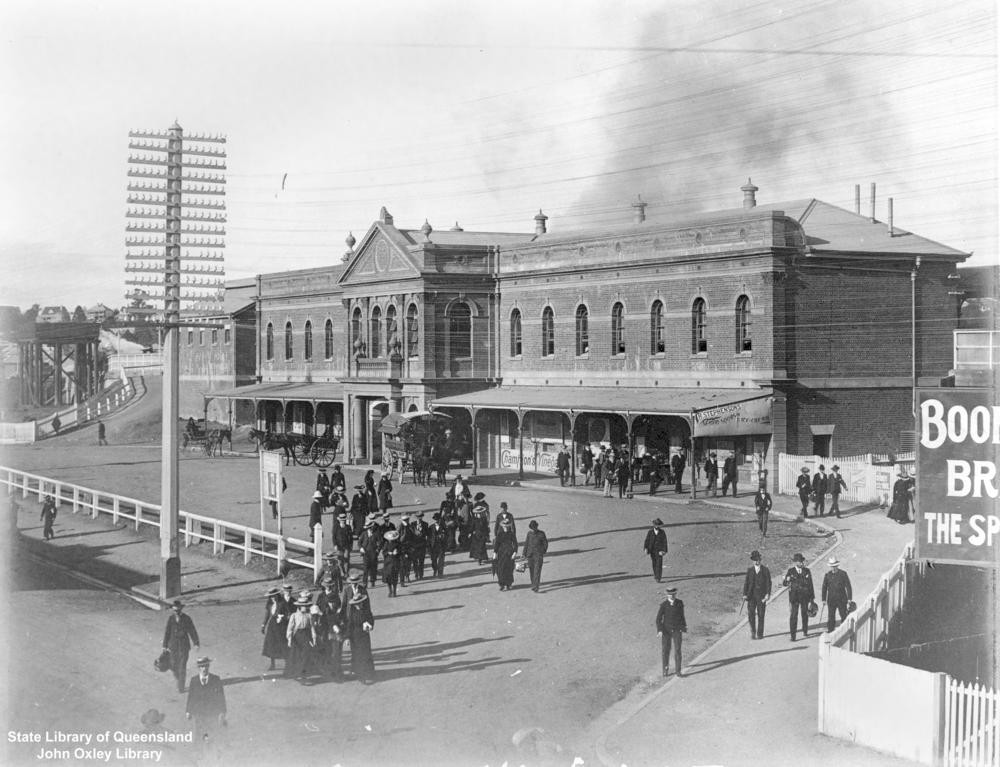 Railway Station in Melbourne Street at South Brisbane, Queensland, 1902. State Library of Queensland. Negative number 37415
Pedestrians crossing Grey Street from South Brisbane Railway Station, 1961. State Library of Queensland. Negative number: 33681
Comments
Your email address will not be published.
We welcome relevant, respectful comments.