Queensland Place Histories - Edge Hill, Cairns
By JOL Admin | 23 February 2012
Edge Hill is an inner suburb of Cairns, located approximately four kilometres north-west of the city.
Located on the foothills of Mt. Whitfield, the original township formed along the higher edges of low-lying, swampy ground which was progressively developed into market gardens, small dairy farms and cane farms.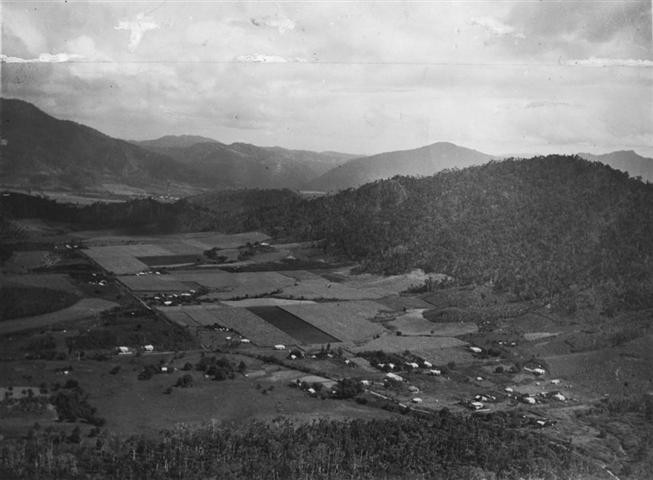 Panoramic view of Edge Hill, Cairns. State Library of Queensland, negative number 176920
During the 1880s the area supplied road metal from the Edgecliffe Quarry. This same site was to become the preferred location, during World War Two, for the storage of naval fuel supplies. It was considered suitable as it was easily camouflaged from the air and would be difficult for an aerial enemy force to attack. It was also sufficiently distant from the Cairns wharf precinct to be of little danger to the port if there was enemy action. The site comprised three concrete fuel tanks built in 1944. Fuel oil was pumped from these tanks through an underground pipeline to a fuelling jetty in Trinity Inlet. The Australian Navy used the tanks for refuelling Australian and visiting American and British ships until their decomissioning in 1987. In 1995, the tanks were refurbished as the Tanks Art Centre, hosting art exhibitions and other arts related events. In acknowledgement of the importance of this site, it is now listed on the Queensland Heritage Register.
The area was also the location of military camps during the war.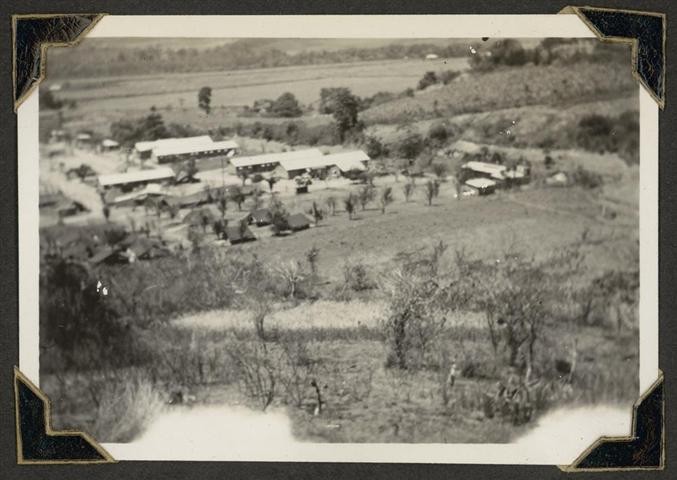 Another important site within Edge Hill is the Flecker Botanic Gardens. It was originally established in the mid 1880s as part of a recreation reserve and although it was not initially specified as a Botanic Gardens, it evolved in this direction. During the life of the gardens, the work of Eugene Fitzalen during the 1880s and 1890s, Cairns Council nurserymen and curators from the 1920s and Dr. Hugo Flecker from the 1930s, contributed significantly to its development. Originally known as the Cairns Botanic Gardens, the major contribution of Dr. Flecker was honoured by the name of the gardens being changed to the Flecker Botanic Gardens.
In acknowledgement of its importance to the Cairns area, the Flecker Botanic gardens are also listed on the Queensland Heritage Register
Brian Randall - Queensland Places Coordinator, State Library of Queensland
Comments
Your email address will not be published.
We welcome relevant, respectful comments.