Queensland Place Histories - Drayton, Toowoomba
By JOL Admin | 9 February 2012
The Toowoomba suburb of Drayton is located approximately six kilometres south-west of the city. Drayton was formerly a town or settlement in its own right but with the progressive spread of Toowoomba, it has long been subsumed as a suburb. Originally known as the Springs, it began in the early 1840s as a campsite, near the intersection of the Eton Vale, Westbrook and Gowrie Stations.
An early settler, Thomas Alford, named his house, store and post office, Drayton, in honour of his birthplace in Somerset, England and the name for the settlement progressively came into common usage. Drayton was the main settlement in the area for some time, but an area some distance to the north-east, and known as Drayton Swamp, was found to have better growing conditions. Thomas Alford moved from Drayton to this new location and built a residence which he named Toowoomba.
The Bull's Head Inn remains as a tangible reminder of Drayton's early history. The building was erected in 1847, with the first proprietor being William Horton. The hotel was substantially rebuilt in 1859 and, until 1879, operated as the Bull's Head Inn. From 1879 until the late 1890s it was used as a private residence named the Terrace. From then until 1952 it was the home of the Drayton Post Office. This historic building is listed on the National Trust Register.
Drayton's first school was the Drayton National School which opened in 1851. The original meetings to discuss the opening of a school were held from as early as 1848, at the Bull's Head Inn. The first sawmill in the area was opened at Drayton in 1858 and the first sessions of the circuit court were held in 1859. A Church of England was also established in 1859 and by 1884 was joined by a Catholic and Wesleyan Church, as well as two hotels, the Criterion and the Downs. This Anglican Church is also listed on the register of the National Trust.
One of Drayton's most well known residents was Arthur Hoey Davis who, writing as Steele Rudd, related stories of the Darling Downs settlers and farmers. These stories were partly based on his own experiences and memories at Greenmount Selection, which was taken up by his father in 1870.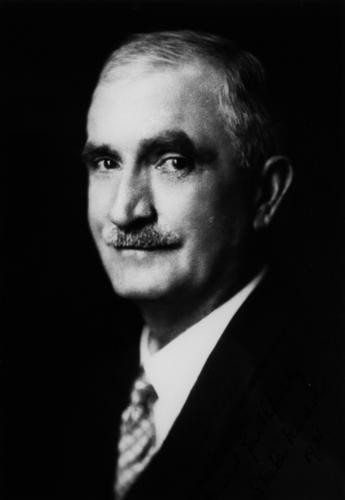 Portrait of Arthur Hoey Davis, author. State Library of Queensland, negative number 64150
Comments
Your email address will not be published.
We welcome relevant, respectful comments.