Queensland Place Histories - Aitkenvale
By JOL Admin | 23 January 2012
The Townsville suburb of Aitkenvale, located to the south-west of the city, is named for one of the area's earliest settlers, Thomas Aitken. He arrived in 1867 and immediately took up around 3,500 acres of land on Ross Island, with the intention of establishing a dairy farm.The growth of Townsville encouraged Aitken to subdivide his land for residential purposes, with the first subdivision going to auction in 1883. The estate, overlooking the Ross River, was named Aitkenvale.
Before European settlement, the area consisting of Atkinvale and the greater Townsville region has been owned by the Bindal and Wulgurukaba People for tens of thousands of years. The Bindal people call the country "Thul Garrie Waja". An important symbol for the Bindal people is the shooting star. They believe that wherever the star fell, or the direction the star fell meant there was either danger coming or someone from that direction was in need of help or in danger.
The Wulgurukaba people call their country "Gurrumbilbarra". Wulgurukaba means "canoe people". An important symbol of the Wulgurukaba people is the carpet snake. Wulgurukabas creation story tells the story of the creation snake that comes down from the Herbert River, went out to sea, creating the Hinchinbrook Channel, and down to Palm and Magnetic Islands. His body broke up, leaving parts along the coast. The tail of the snake is at Halifax Bay, his body is at Palm Island, while his head rests at Arcadia, Magnetic Island.
For more information on Aboriginal and Torres Strait Islander cultures across Queensland, Check out our Interactive language Map.
[Source: townsville.qld.gov.au]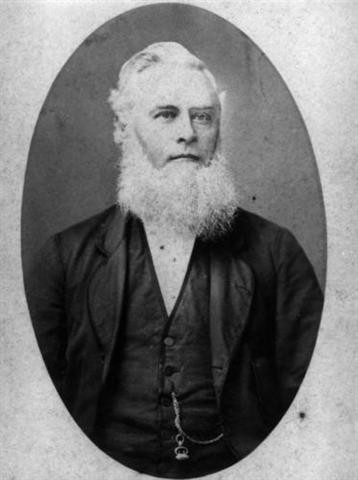 The Aitkenvale Hotel opened in 1884, the post office in 1896 and the Aitkenvale State School in 1924. The earliest church in Aitkenvale was the Methodist Church, established in 1885, on the site now occupied by the Uniting Church
During the Second World War, Aitkenvale was home to the US Army's 13th Station Hospital, which comprised a 450 bed facility, located on the corner of Hatchett Street and Ross River Road. Also, during the war, The area was the site of an aerodrome, located near Aitkenvale Weir on the banks of the Ross River. It was built in 1942 for the Royal Australian Air Force as part of a group of wartime airfields. The facility fell into disuse following the war, with the land eventually being redeveloped for housing.
The library's collections contain a range of material relating to the history and development of Aitkenvale.
Brian Randall, Queensland Places Coordinator - State Library of Queensland
Comments
Your email address will not be published.
We welcome relevant, respectful comments.