Queensland Light Opera Company archive
By JOL Admin | 24 November 2011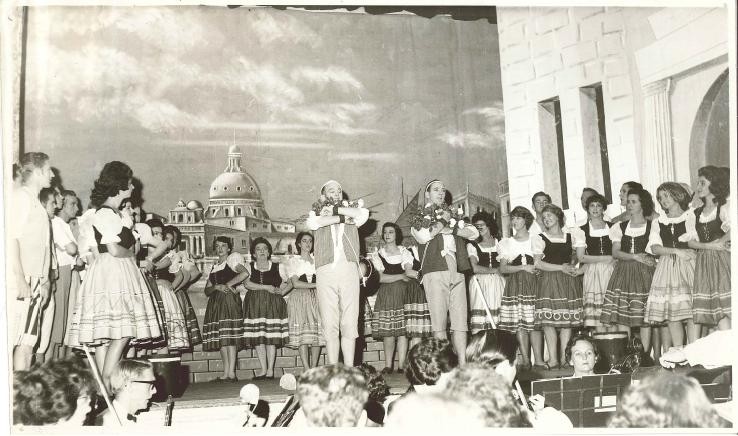 In the early 1990s the historical Queensland Light Opera Company donated its rich archive of scores, photographs, programmes and production notes to State Library. The donation provided a detailed and entertaining picture of operatic activity in Brisbane from the early 1960s to the late 1980s.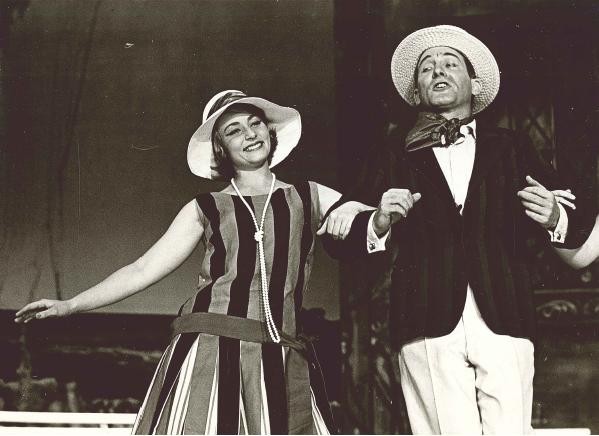 Queensland Light Opera Company was formed in 1962 as an amateur Gilbert and Sullivan company, and many Brisbane singers took to the stage for the first time as cast members in these early productions. Others also developed their skills, as small orchestra players, directors, producers, designers or backstage crew.
In the 1970s the Company broadened its repertoire and received State government funding. Under the direction of David Macfarlane, already well known as the director of music at the Anglican Church Grammar School, the Company was transformed into a semi-professional concern, and in additional to Gilbert and Sullivan light operas, it also presented The Student Prince, White Horse Inn, Kiss Me Kate, Samson and Delilah and many others. Artist Max Hurley was the talented theatrical designer for most of these productions.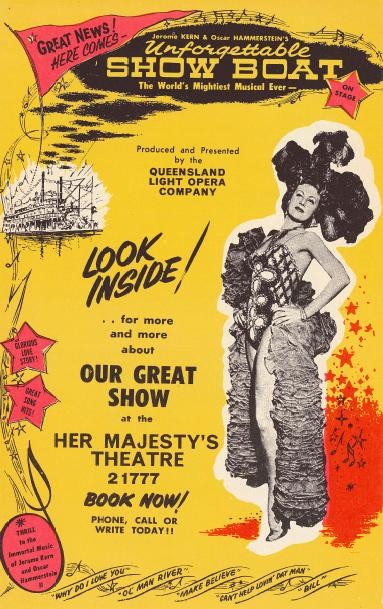 The Queensland Light Opera Company continued to operate successfully into the 1980s, until its funding was withdrawn in 1982. It reappeared in 1983 under the auspices of the Queensland Light Opera Trust as The Brisbane Gilbert and Sullivan Opera Company, then as the Brisbane Light Opera Company, until its final curtain call in late 1990.
While some of the material, such as press releases, posters, flyers and subscription promotions reflect the public face of QLOC, much of the donation reveals the inner workings of the Company. Costume measurements, ticketing allocations, lighting plans, cast lists, advertising invoices, opening night VIP lists and a reservoir of glorious production photos provide a documentary narrative for shows such as Yeoman of the Guard, No! No! Nanette and Cosi Fan Tutte, and give shape to the working lives of the many singers, musicians, production staff and administrators who pulled together countless productions over the Company's 30-year lifespan.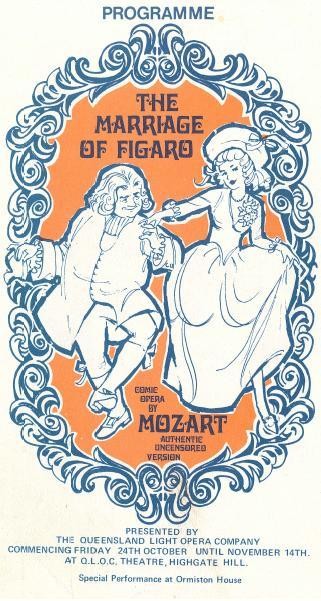 The Marriage of Figaro 1969
To highlight the Queensland Light Opera Company donation, the next event in State Library's regular Tea & Music series has an operatic theme. On Tuesday morning 29 November at 10.30am, soprano D'Arne Sleeman, tenor Bernard Wheaton, and pianist Mark Leung will present Lovely Light Opera - a delightful selection of Light Opera classics.
Waltz into the festive season and book a ticket for Tea & Music through QTIX qtix.com.au 136 246 or The Library Shop.
Robyn Hamilton - Queensland Music Coordinator - Queensland Memory
Comments
Your email address will not be published.
We welcome relevant, respectful comments.