Portrait of an Artist - Judy Watson
By JOL Admin | 16 July 2018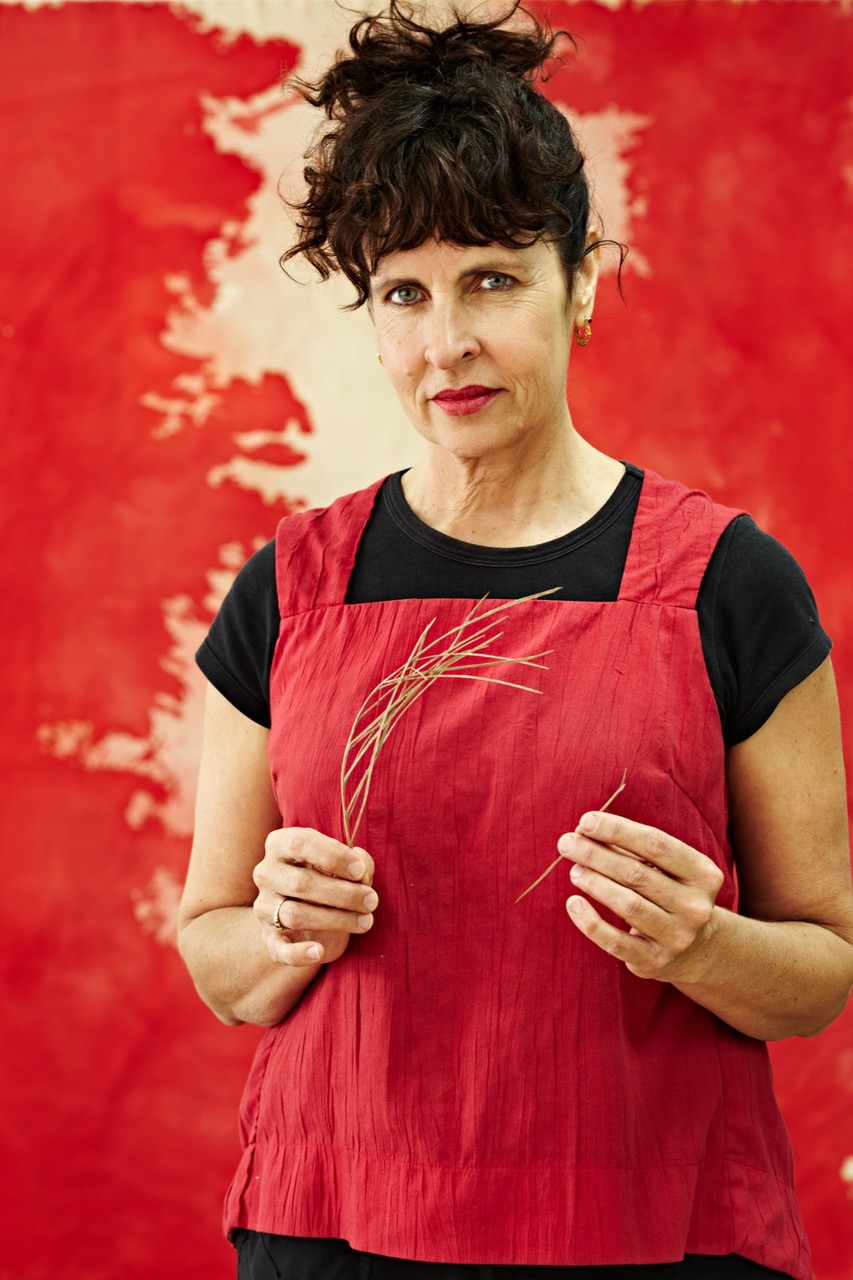 Judy Watson, photographed by Richard Neylan-Nolan
Judy Watson, photographed by Richard Neylan-Nolan
Judy Watson is a Waanyi woman, born in Mundubbera in 1959, who has lived and worked in Queensland most of her life. While the stories passed down to her by her grandmother formed the foundation upon which all her work has been based, a visit in 1990 to Riversleigh Station in the heart of Waanyi country in north western Queensland and the place where her grandmother grew up, was pivotal in cementing Judy's connection to her family and their ancestral sites and stories - becoming a touchstone for her art practice from then on.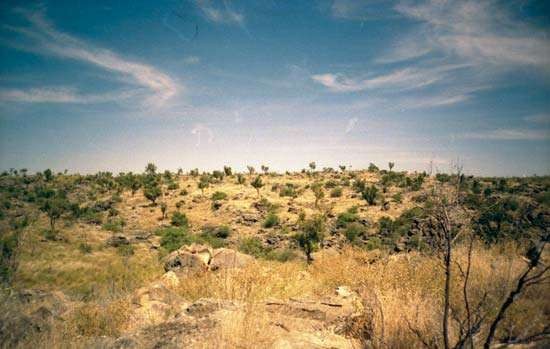 Riversleigh Station, courtesy of Tomas Maltby & Encyclopaedia Britannica
Riversleigh Station, courtesy of Tomas Maltby & Encyclopaedia Britannica
Judy's work often tackles difficult subjects, inviting viewers to contemplate images layered with meaning and messages of concealed histories, including uncomfortable truths about Aboriginal massacres or desecration of sacred sites. Judy has been quoted as saying she hopes the message "leaks in like a deadly poison dart and implodes in the viewer, leaking its contents slowly".
While Judy trained as a printmaker, her practice now spans a variety of media including drawing, painting, video, installation and public art commissions. She is now one of Queensland's, and Australia's most renowned artists. Her work is held by many major Australian galleries, including National Gallery of Australia and the Museum of Contemporary Art, and internationally by institutions such as the British Museum, Tate Gallery and the Museum of Modern Art in New York. In 2006, she was one of eight Aboriginal artists whose work featured in the Musee du Quai Branly project in Paris, and just last year, her work 'Tow Row' was installed at the front entrance of the Gallery of Modern Art in Brisbane. State Library of Queensland also holds some of Judy's work. in our collection.
On Friday, 10 August 2018, Judy will be a special guest and the focus of State Library's 'Portrait of an Artist' series, featuring the screening of an extended interview recorded as part of the James C. Sourris AM Portrait of an Artist Collection and followed by a Q&A session with the artist. This is a free event, open to everyone. Bookings via our website.
Comments
Your email address will not be published.
We welcome relevant, respectful comments.