Podcast: The vital track: 150 years of railways in Queensland (A night in the JOL)
By JOL Admin | 25 June 2015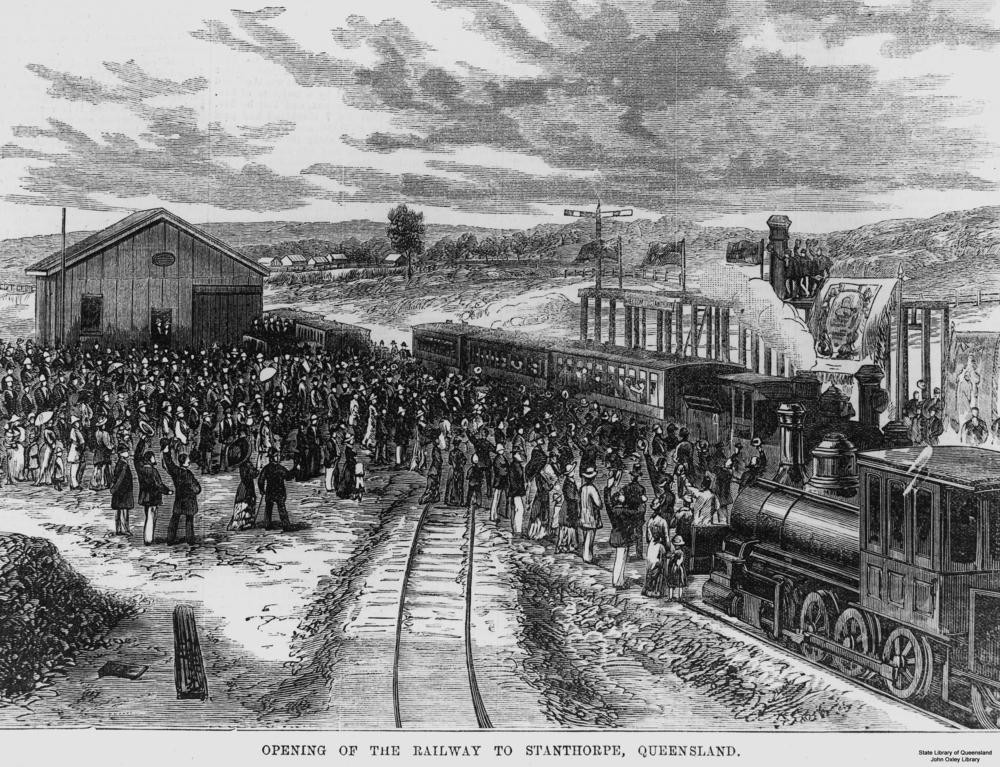 Opening of Stanthorpe Railway Station, Queensland 1881. John Oxley Library, SLQ. Neg 21415
2015 marks the 150th anniversary of the opening of first railway in Queensland between Ipswich and Bigge's Camp (later renamed Grandchester).
Listen our expert panellists Greg Hallam, Historian at Queensland Rail, and Dr Geraldine Mate, Senior Curator, Transport and Energy at The Workshops Rail Museum, as they discuss the significance of 150 years of railway construction in Queensland and the vital role the railways played in the economic and social development of the state. The session was moderated by journalist and author Ian Townsend.
https://www.youtube.com/watch?v=zkBNKVk85k0
Recorded: 16 Jun 2015
Venue: John Oxley Library, South Bank
Comments
Your email address will not be published.
We welcome relevant, respectful comments.