Podcast: Preserving our built heritage (A night in the JOL)
By JOL Admin | 4 June 2015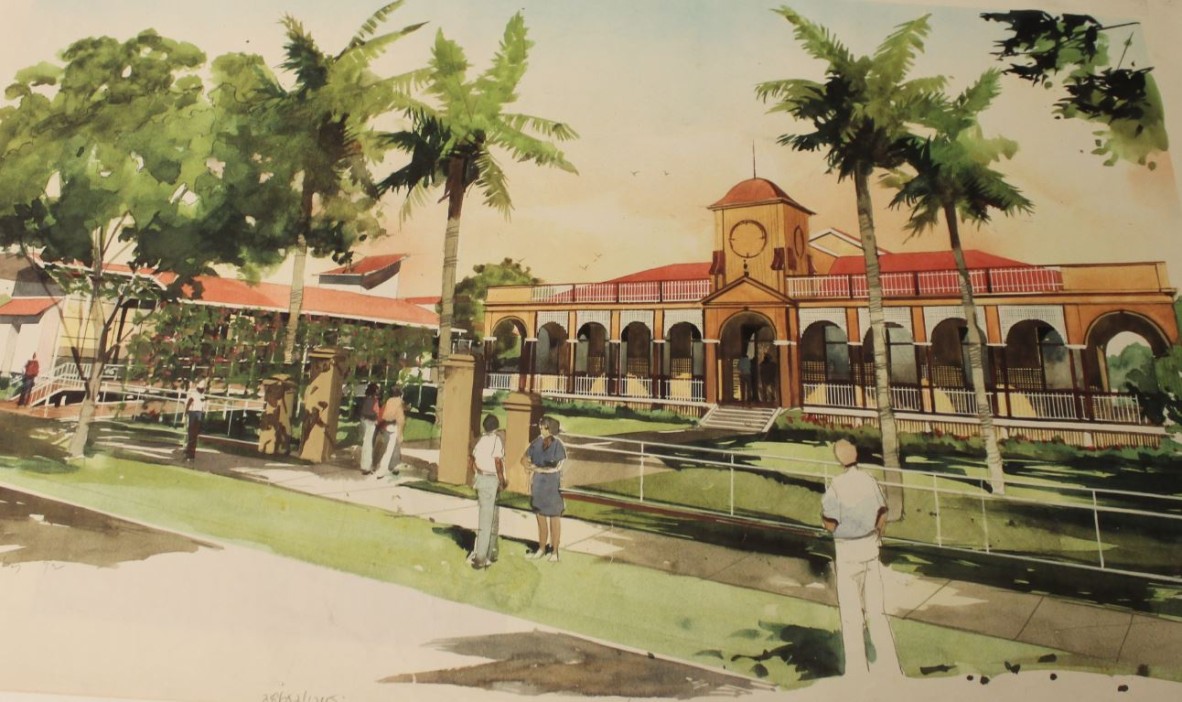 Illustration of the Barcaldine Shire Hall and Office from the Allom Lovell Architects collection
Illustration of the Barcaldine Shire Hall and Office from the Allom Lovell Architects collection
Listen to architects Richard Allom and Desley Campbell-Stewart in conversation with ABC journalist Ian Townsend discussing the preservation and continued use of Queensland's heritage buildings. How can we best harness their future potential while respecting and appreciating them as icons?
Richard, a pioneering specialist heritage architect, established his practice in 1976 and Desley became a Director in 1993.
https://www.youtube.com/watch?v=3jeis3p1uKQ
State Library of Queensland holds the firm's business archive —just one story in the development of the conservation movement and the wider awareness of conservation in Australia.
Recorded: Tuesday 19 May 2015 at State Library of Queensland, South Brisbane
Comments
Your email address will not be published.
We welcome relevant, respectful comments.