Plants Worthy of Attention in an Indooroopilly Park
By JOL Admin | 7 July 2014
Recently the State Library of Queensland received a request for information regarding the early beginnings of a garden now called Thomas Park, Bougainvillea Gardens in Indooroopilly.
In 1867, Robert Jarrott purchased land at Indooroopilly and proceeded to clear and prepare it for cultivation and farm use. Within a year he had built a home on the high part and moved his family there from George Street, Brisbane. During the next 15 years, he established a citrus orchard and grew many types of fruit and vegetables, as well as lucerne, often winning prizes at the semi-annual shows of the East Moreton Farmers Agriculture & Horticulture Association (predecessor of the R.N.A.). When Robert Jarrott had his orchard the fruit was transported to the Roma Street markets by boat until a road was eventually built. After the death of Robert Jarrott snr in 1878, his second son, also called Robert, carried on the farm until some years later when the property was subdivided into seven lots and transferred to each of Robert's siblings and eventually all the properties were sold.
Sub 1 Henry Thomas in 1898, Sub 2 to Morrow in 1893, Sub 3 to Lalor in 1906, Sub 4 Swain in 1888 then to Lalor, Sub 5 Carr in 1889, Sub 6 Lalor, Sub 7 to Thomas.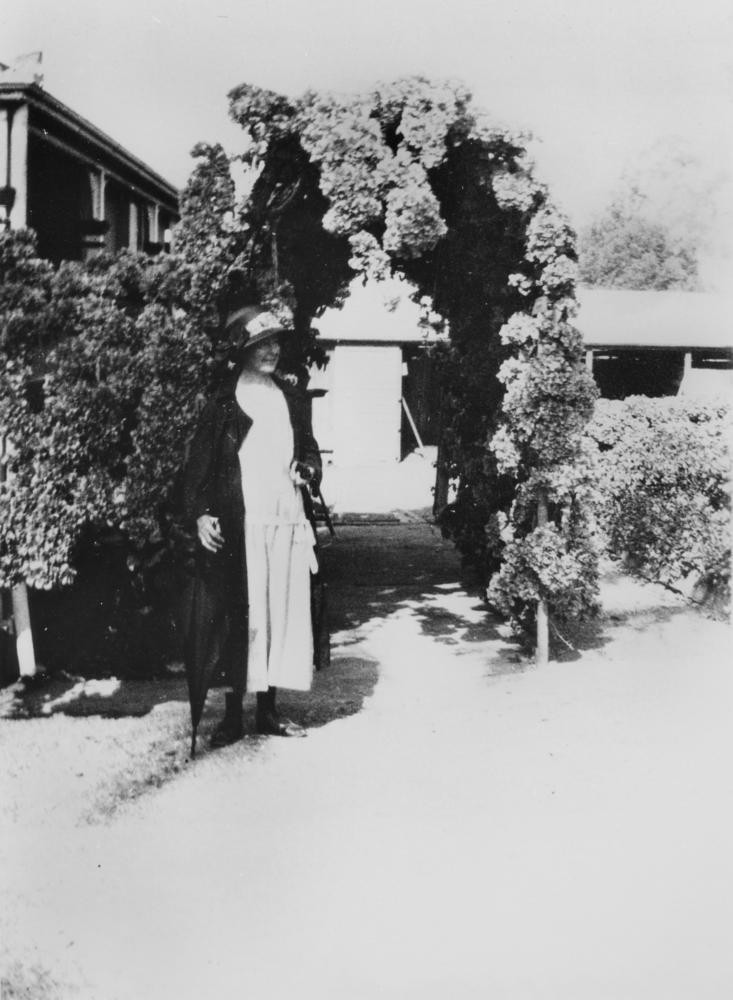 Henry Thomas came to Australia from England in 1882. He worked as a groom for the Clerk of the New South Wales Legislative Assembly. Later he trained racehorses for the well-known Dangar family on their properties in New South Wales. Henry Thomas purchased his parcel of land in 1898 and built his home and began to cultivate an amazing garden around his residence, "Somerset" situated in Hart's Road, Indooroopilly.
The garden in its heyday was world renowned and had international attention, because of the variety of plant species cultivated by Henry Thomas. He once told Sara Stramberg, the staff reporter on the Australian Women's Weekly, that he had done very little gardening until he settled in his new home.
"Somerset" became a popular venue for garden parties, fetes and afternoon teas all of which were held in the magnificent Bougainvillea Gardens. The Queensland Horticultural Society, held benefits to showcase the natural beauty of the masses of rose-pink blooms that spread out beneath a canopy of tall waving green palm leaves. Several varieties of the bougainvillea were on show, including the Bougainvlllea-Thomassi that once embowered Henry's home in a wealth of color. This variety, was named in Mr. Thomas's honor, and was propagated by him ca. 1907. One of Henry Thomas' mutation triumphs is called Turley's Special E, a cherry-red specimen, another was Crimson Lake, a beautiful red and Laterita which was a brick red colored bloom, these were just a few of his bougainvillea varieties. He became known as the Bougainvillea King and well regarded in horticultural circles.
There were many articles written about this glorious garden. A few are listed below -
Janette Garrad – Original Content Technician, State Library of Queensland
Comments
Your email address will not be published.
We welcome relevant, respectful comments.