A Passion for Life and Love: Queensland author of romance fiction, Helen Bianchin, tells her story
By JOL Admin | 25 July 2011
Prolific Queensland author, Helen Bianchin, has been publishing romance novels since 1975. She has 60 novels to her credit and according to WorldCat Identities, has had them published in 27 languages, with 16,603 of those held in various Australian and overseas libraries. That, in anyone's dictionary, spells 'SUCCESS'.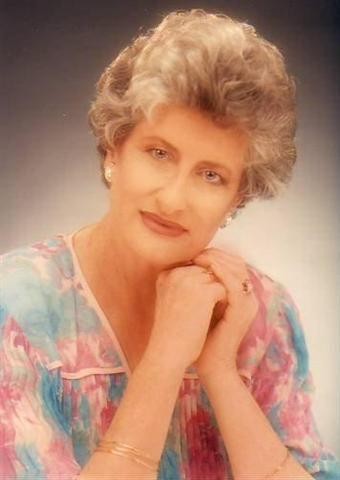 Queensland author, Helen Bianchin, romance writer extraordinaire
Helen has provided many thousands of hours of enjoyment to readers around the world with her stories, but what is her story? Who is the person behind this incredible body of work? Here are some of the questions I asked Helen and her responses:
What is your writer's statement? (What does writing mean to you? How does it improve your life? Why do you do it?)
To entertain the reader with a believable story, which hopefully will touch the hearts of many.
From early childhood I wove stories in my mind about imaginary friends, eventually pencilling short stories into an exercise book. An avid reader across several genres I delved into romantic fiction as a teenager, loved it so much it led to my initial foray into serious writing during the early 1970s. I have been published for thirty-six years, consequently creating characters and telling their story is so much a part of my life which I continue to find both fascinating and fulfilling.
Do you use any other noms de plume?
I did consider using a derivative of my maiden name prior to acceptance of my first book. However the publisher chose to use my married name.
How long have you been a writer?
My first serious attempt at writing a novel began in 1973, which following two rewrites, was formally accepted in September 1974 and published in June 1975.
How did you feel when you received that first letter from the publisher saying they wanted to publish your manuscript? What were the circumstances?
Disbelief! Amazement, pleasure ... A sense of achievement! I was alone at home at the time, my husband was on a fishing trip, my two eldest children were in school and the youngest at Kindergarten - so my first phone call was to the friend who'd encouraged me to write a book. It took a while for the news to sink in, and became a reality when the contract for that book and a further two books arrived in the mail.
How do you research your novels?
The Australian-based books are mostly set in places I've personally visited, with the exception of Bedarra Island. Books set elsewhere, e.g. Italy, Greece, Spain etc require extensive research acquired from DK Travel Guides, travel DVDs and the Internet.
How did you come to write romances?
I wrote letters to a dear friend in New Zealand about my adventures as an Italian tobacco sharefarmer's wife whilst living in Mareeba. Letters filled with cooking for workers, living in very basic sharefarmers' quarters, the feeding chickens (and the killing, cleaning and preparing of same for the table). My friend encouraged me to write a book ... Which I did, although being a Mills & Boon romance, the hero owned the farm, the house modern with every modern amenity for its time. There was an electric stove, a washing machine etc - (not a temperamental wood-fired range and initially washing done by hand, and water that had to be heated!)
What writers have influenced you?
So many writers have influenced me across several genres. Within the romance genre, too many to name ... A few in no particular order - Georgette Heyer, Laura Kinsale, Lisa Kleypas, Nora Roberts, Linda Howard Debbie Macomber, Anne Gracie, Anna Campbell.
Are you a member of any writers organisations?
Yes, Romance Writers of America; Novelists Inc; Romance Writers of Australia; Romance Writers of New Zealand, The Authors Guild.
What is your advice to aspiring romance writers?
Love what you do, attitude is everything, and never never give up.
You are such a prolific writer - how do you stay focussed? Arrange your day's timetable to write? ... Basically be so productive?
I'm a slow writer, known to rewrite my first chapter several times - thirty, at one count! And I plot - extensively, a process I call my prep work. I'm fortunate in being able to visualize the characters, the background, together with an almost auditory sense of dialogue. A little like a movie in technicolour running through my head. If it doesn't play out to my satisfaction, I rewrite until it does. For me, remaining focussed requires quiet time and few if no interruptions. I prefer to do my creative writing in the mornings, and rewrite the day's work in the evening. I have a grown family and six grandchildren who all live within a 15-km radius, and I regard family time as an important part of life.
Do you have any other interesting stories you would like to share?
Arriving in Alice Springs during a six month tour of Australia and needing to check in with the local police before continuing to Ayers Rock. The time was mid 1961, the road between Alice Springs (immediately after the township itself) and Ayers Rock was all unsealed road (more of a track than a road) marked with white posts quarter of a mile apart. In some instances a post would be missing, and consequently quite easy to veer off onto one of a few tracks leading to a remote cattle station. There was only one tin shed enroute with a petrol pump two thirds of the way past Alice Springs. In those days traffic between Alice and Ayers Rock was rare, and there had been instances of vehicle breakdown, the driver and/or passenger walking off into the desert in the hope of seeking help, becoming dehydrated and an isolated death. Hence it was advised for any travellers driving that route to check in with the police at Alice Springs, who radio-ed the ranger at Ayers Rock that a vehicle was travelling that route, registration noted, the trip involved 2 days minimum driving, advice not to drive after dusk, and the time allowed was 4 days maximum - if the expected vehicle hadn't arrived by the 4th day, the ranger notified the police in Alice Springs and a search party was despatched. We were fortunate, we had a sturdy vehicle, water bags on the front bumper and extra water stored on the roof-rack, Jerry-cans of petrol, and of course - a map! Remember those were the days before mobile phones ...
Are you working on your next novel now? If so can you give us a 'sneak tempter'?
Yes, the prep work is complete, the first two chapters in place. No working title as yet. A brief synopsis follows:
Alexei (hero) was employed by Natalya's (heroine) father who owned a very successful electronics firm. Alexei and Natalya had an affair, her father ran interference, sacked Alexei and blacklisted him with every electronics firm in Australia, hence Alexei's decision to return to America, where he surpassed his own expectations in the electronics field, invented a widget which was adopted worldwide. Global downturn, ill-advised decisions sent Natalya's father's firm to the wall, and the story begins with Alexei's successful takeover bid for her father's firm - Alexei is back, successful beyond measure, and seeking revenge. Yet nothing is as it seems. Alexei's scrutiny of Natalya's father's business affairs reveal siphoning of company funds and tax evasion, together with leading a double life via a mistress in London and another in Paris. Information which if made public would destroy her father's life and shatter her mother. Leverage which Alexei doesn't hesitate to use in providing Natalya with no choice but to work for him as his PA. The sensual chemistry between Alexei and Natalya remains, no matter how they each attempt to deny it. Neither were aware messages sent to each other at the time Alexei's employment with her father was abruptly terminated never reached them. The truth eventually surfaces, and they realise Natalya's father had stopped at nothing to keep them apart - a fact which changes their preconceived and erroneous perception of their relationship, and consequently their emotional journey - their future. Of course, as in romantic fiction, love conquers all ...
As State Library's Queensland Authors Librarian, I am always interested in our authors' connection with Queensland. When I spoke to Helen she told me her travels have included most of the length and breadth of Australia, initially arriving in Queensland via the Northern Territory to Townsville, travelling north to Cairns before settling in Mareeba for five years. After which her parents' ill health meant her return to New Zealand for several years, before she moved back to Queensland in 1981 to settle permanently on the Gold Coast. Places she has visited in Queensland range from the Qld/NSW border to Cooktown, Cairns, Green Island, Port Douglas and Brisbane. Helen's very first novel was set in Mareeba. To date this is the list of her novels that feature places in Queensland – in order of date of publication:
The Willing Heart features the tobacco farming community of Mareeba in Far North Queensland (1975)
The Hills of Home features the sugar cane farming community of Mossman in Far North Queensland
The Savage Touch features the tobacco farming community of Mareeba (FN Qld)
Wildfire Encounter is set in Brisbane
Yesterday's Shadow is set on the Gold Coast
Bitter Encore is set on the Gold Coast
The Tiger's Lair is set in Brisbane
Reluctant Captive is partly set in Port Douglas
The Bridal Bed is set on Bedarra Island in North Queensland
Mistress by Arrangement is set on the Gold Coast
The Marriage Deal is set on the Gold Coast
The Husband Assignment is set on the Gold Coast
The Pregnancy Proposal is set in Brisbane
A Christmas Marriage Ultimatum (a novella set on Sovereign Islands, Gold Coast
His Pregnancy Ultimatum is set in Brisbane and the Gold Coast
The Marriage Possession is set on the Gold Coast
Public Marriage, Private Secrets is set on the Gold Coast
(To discover more novels, songs and poems that feature Queensland places click on this link to State Library's
Literature Map of Queensland
.)
State Library supports Queensland authors of imaginative writing by collecting all domestic and foreign editions of their published novels, play scripts, books of poetry and song lyrics. We hold 257 of Helen's novels, so to all you romance fiction enthusiasts and researchers – happy reading and researching!
Dr Leanne Day
Queensland Authors Librarian
Comments
Your email address will not be published.
We welcome relevant, respectful comments.