Out of the Port: Cooks + Books
By JOL Admin | 23 August 2010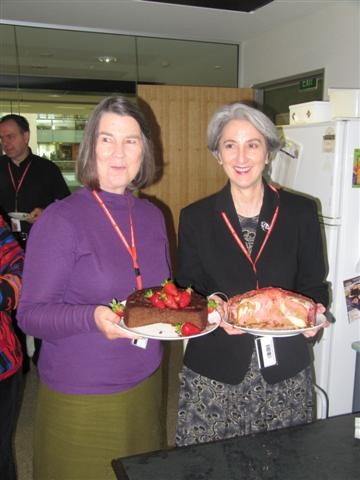 Judith and Susan present their creations at their goodbye morning tea.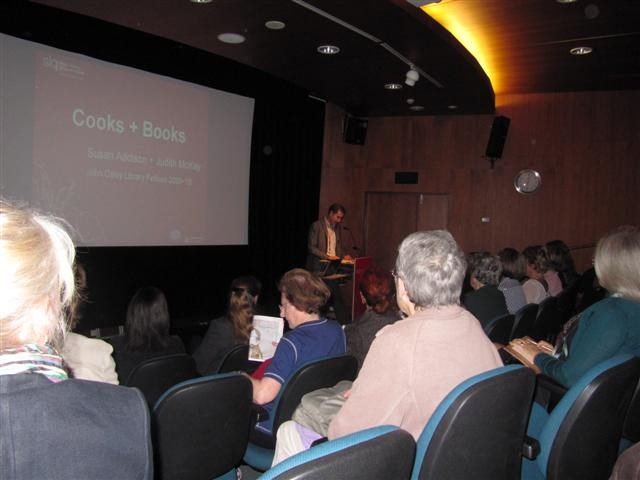 Cooks + Books explored aspects of Queensland's gastronomic heritage with reference to the array of original and published recipe books in the John Oxley Library Collection that Judith and Susan discovered in the course of their Fellowship research. Items include Phillis Clark's original hand written book of recipes and remedies from the 1860s written while she lived at East Talgai Station, the Simpson Bros Monthly Recipe books from the 1940s and 50s and Golden Circle Tropical Recipe Books from the 1960s with interesting, not to say penetrating, serving suggestions for canned pineapple.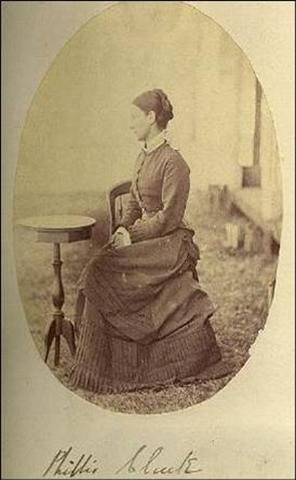 Susan and Judith have been delving in the topic of Queensland cuisine for quite a while and are co-authors of the book A good plain cook: an edible history of Queensland, originally published by Boolarong Publications in 1985 and re-published by the Queensland Museum in 1999. As John Oxley Library Fellows 2009−10, they were able to extend their some of the research they carried out in the course of writing this book.
This delightful talk, which has been recorded and is available through the State Library's website, was very well attended with Auditorium 2 filled almost to capacity. It was greatly enjoyed by the audience who asked a range of interesting questions and met with the Fellows after their presentation.
Talks in the Out of the Port series are presented on the 3rd Wednesday of each month in the State Library's auditorium 2 by the State Library in partnership with the Department of Environment and Resource Management's Heritage Unit. They aim to provide fresh insights into Queensland's rich and diverse history and heritage.
Join us in September for as former John Oxley Library Fellow Gordon Grimwade discusses Illegal Immigration: nineteenth century style.
Comments
Your email address will not be published.
We welcome relevant, respectful comments.