The origins of Waltzing Matilda
By JOL Admin | 12 April 2012
The town of Winton is hosting an inaugural Waltzing Matilda Day on Friday 6 April. This day recognizes the anniversary of the first singing of Waltzing Matilda.
Uncertainty surrounds the origin of Waltzing Matilda. Most accounts accept that they arose from a local legend concerning a swagman who drowned on the property in 1892, but it could be more important than this. Like many other western Queensland properties, Dagworth Station was the scene of conflict during the second major shearing strike in 1894, and it was at the height of the disturbances that Samuel Hoffmeister was found to have accidentally shot himself dead on the property on 2 September. Although Paterson's fictional character was drowned in a waterhole, given the level of violence which had occurred on Dagworth Station the previous year, there is a strong possibility that Hoffmeister may have inspired Paterson's verse.
Queensland State Archives holds the inquest documents into the death of Samuel Hoffmeister.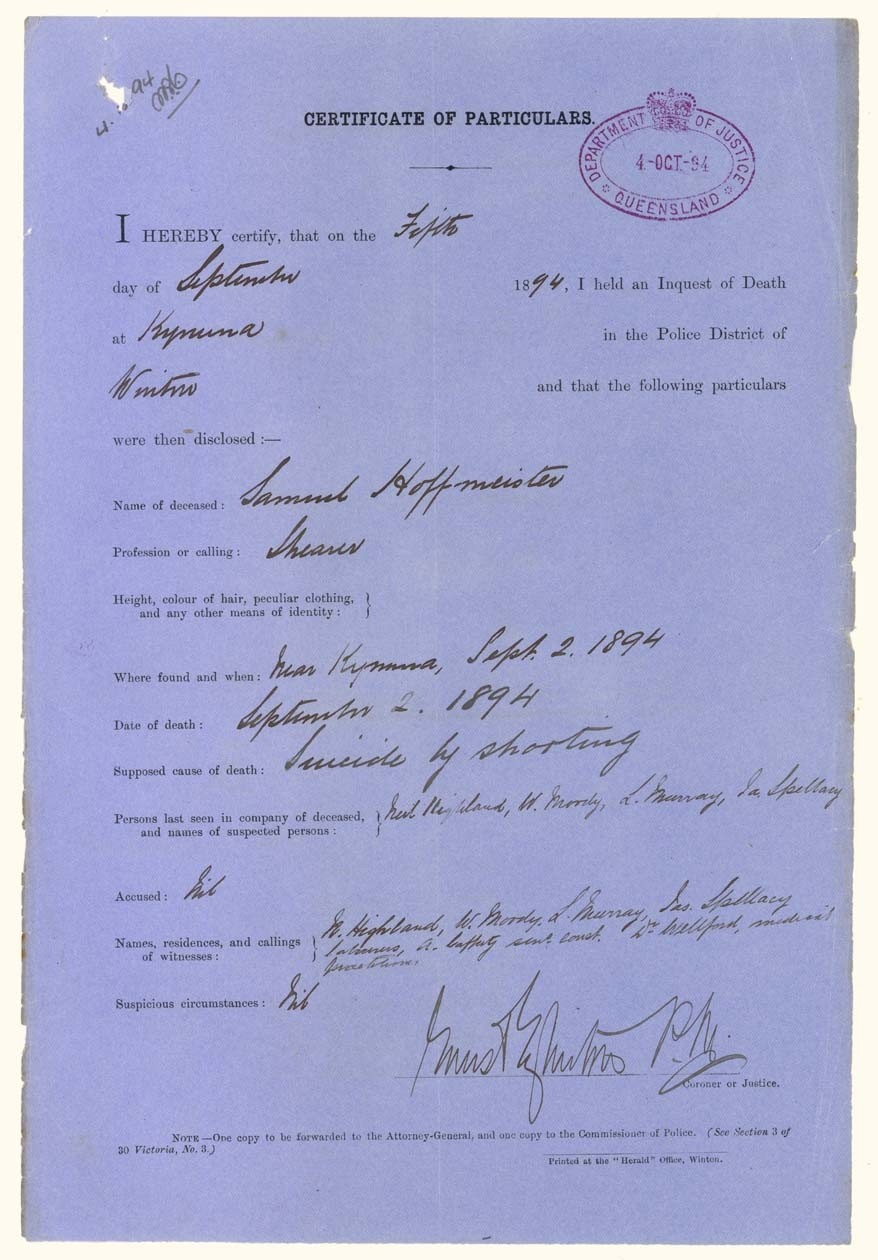 "Certificate of Particulars" form of the inquest held into the death of Samuel Hoffmeister on 2 September 1894, dated 5 September 1894. Queensland State Archives. Digital Image ID 2812
Comments
Your email address will not be published.
We welcome relevant, respectful comments.