"Open Books Plus" at Logan Art Gallery
By Christene Drewe | 23 May 2014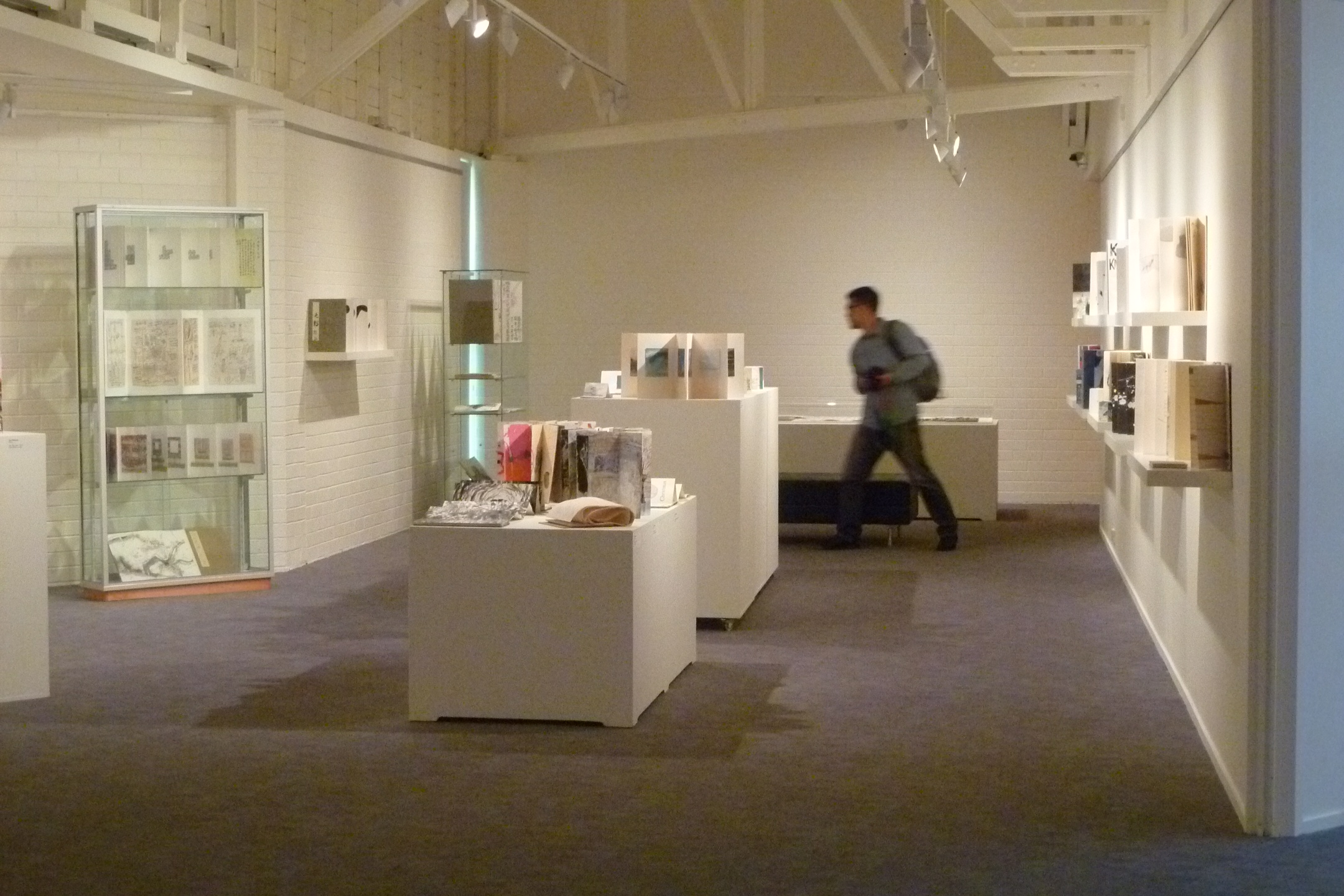 On Friday evening 16th May Helen Cole, Coordinator of the Australian Library of Art opened a travelling exhibition from the National Library of Wales at Logan Art Gallery. Titled Open Books +: Artists Books from the UK, China and Australia, the exhibition has been curated by Mary Hustead (Wales), Joe Zhu (China) and Angela Gardner (Australia).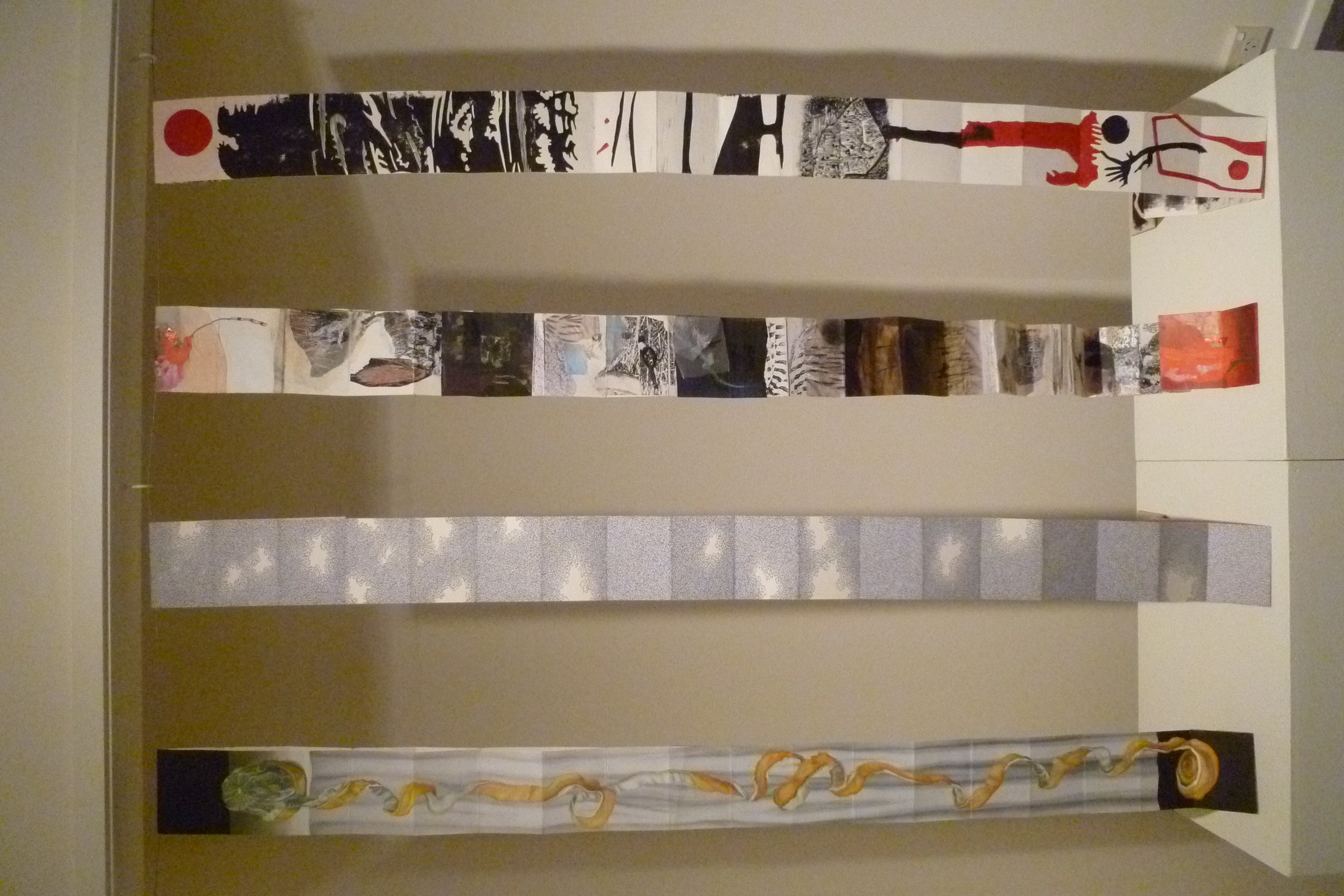 The exhibition grew out of Mary Hustead's idea of presenting artists with blank concertina books (acquired in Hong Kong) to fill and be exhibited. The original exhibition opened in 2012 in the National Library of Wales with 16 artists from Wales, England, Hong Kong and Australia. The next hanging was in Sanshang Museum of Contemporary Art in Hangzhou where the books were exhibited with works by Chinese artists. Artists were now free to choose their own folding format. As the exhibition travels additional artists are included and the next showing will be in Canberra at the Australian Defence Force Academy Library.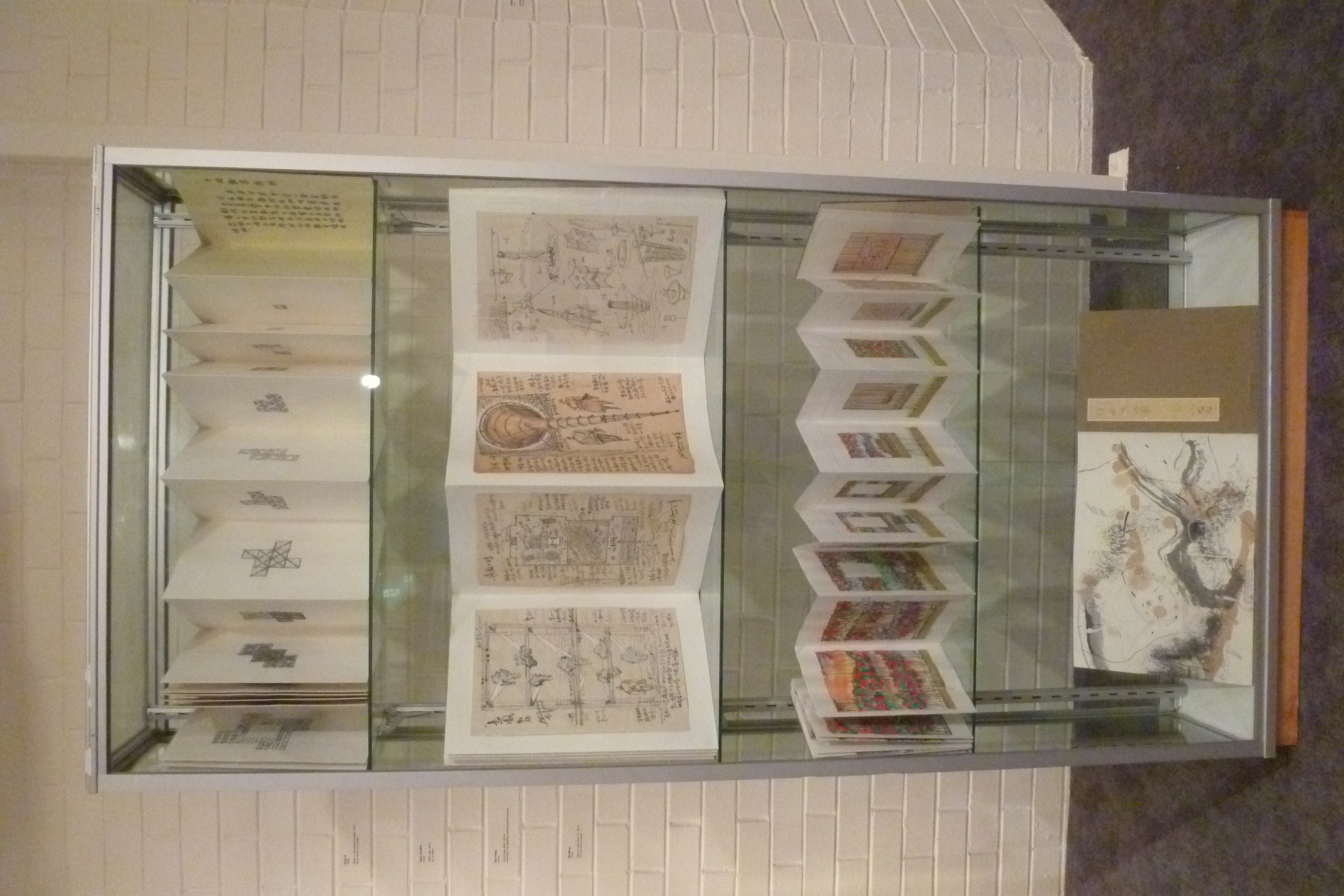 Mary Hustead & Joe Zhou presented a floor talk prior to the opening of the exhibition Friday evening. A seminar on Saturday saw further discussion regarding folding books in the exhibition with the discussion being lead by Mary Hustead, Noreen Grahame, Director Grahame Galleries + Editions and Helen Cole.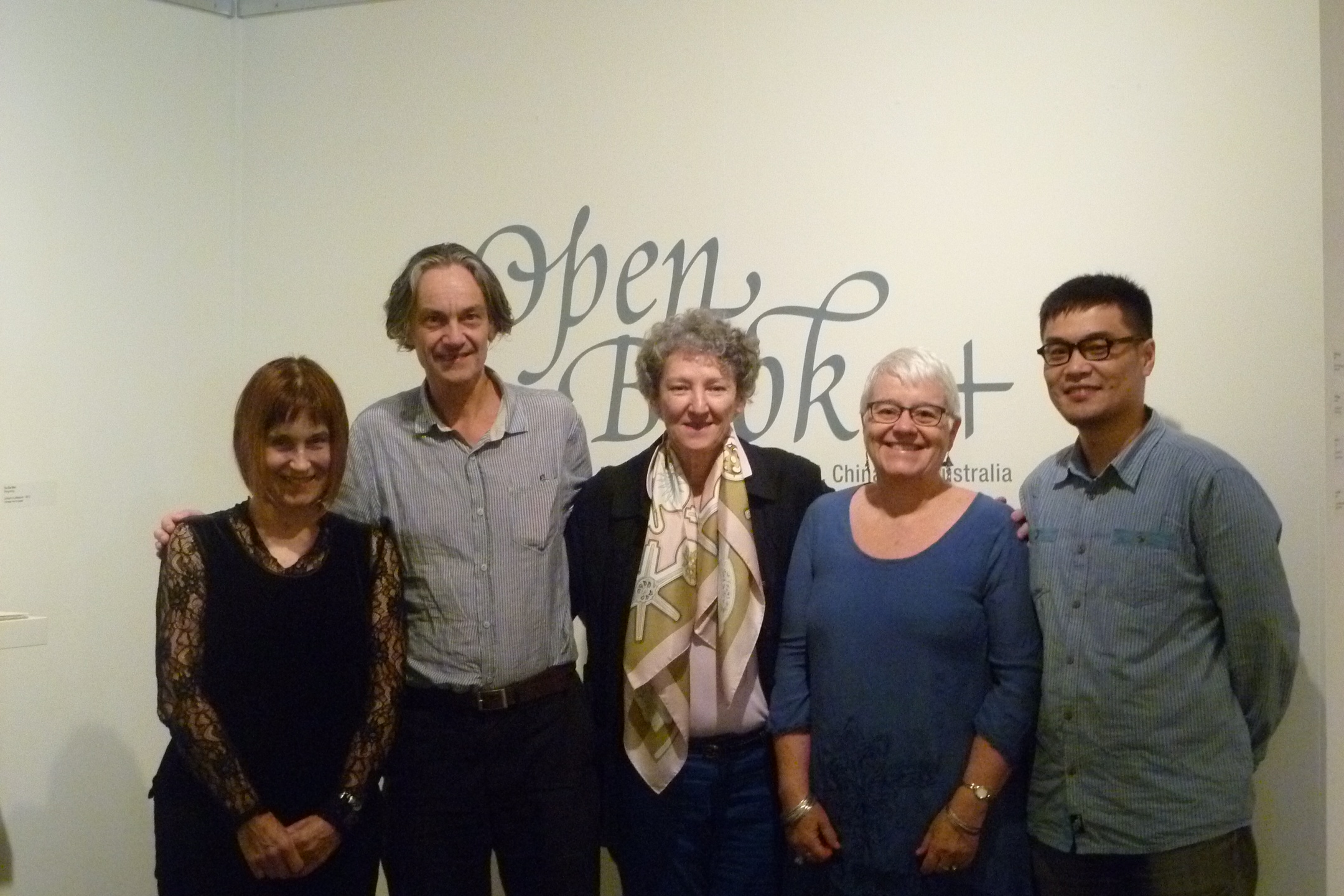 To conclude our contact with visiting curators Mary & Joe, it was our pleasure to welcome them to the Australian Library of Art last week to view artists' books from our collection. Some of the books challenged Joe's thinking regarding artists' books with the final suggestion that perhaps some of our collection could be exhibited in China to promote and continue the debate as to what constitutes an artists' book!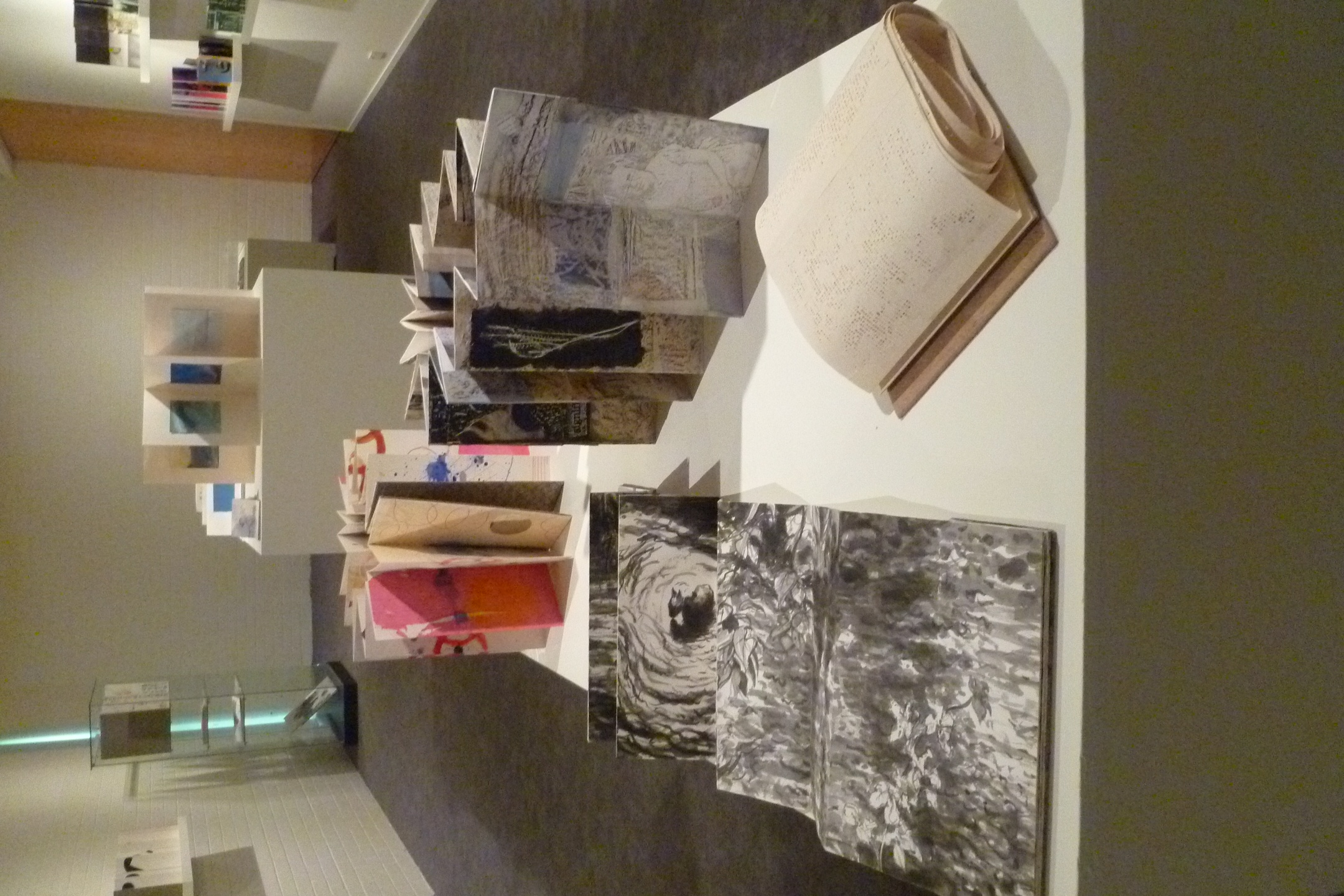 Comments
Your email address will not be published.
We welcome relevant, respectful comments.