Not trash but treasure! Giving voice to political ephemera
By JOL Admin | 16 August 2016
Guest blogger, Lorann Downer, John Oxley Library Fellow for 2016.
A hot pink t shirt from Anna Bligh's successful 2009 bid to be the first woman elected as Premier and a slightly worn poster from Peter Beattie's emphatic election win in 2001 – these are the favourites from my personal collection of Queensland political ephemera.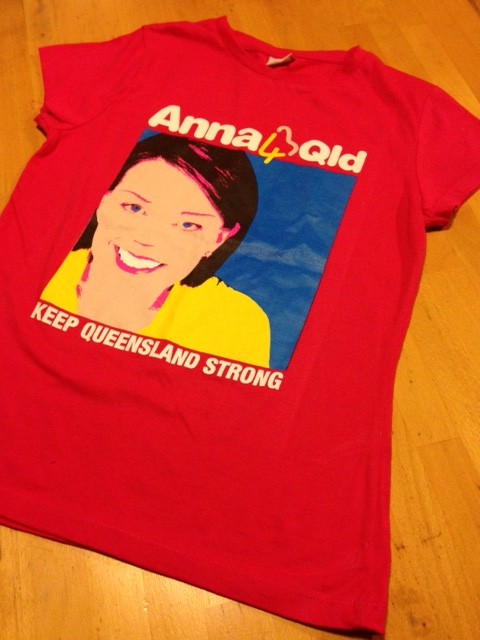 Anna Bligh T-Shirt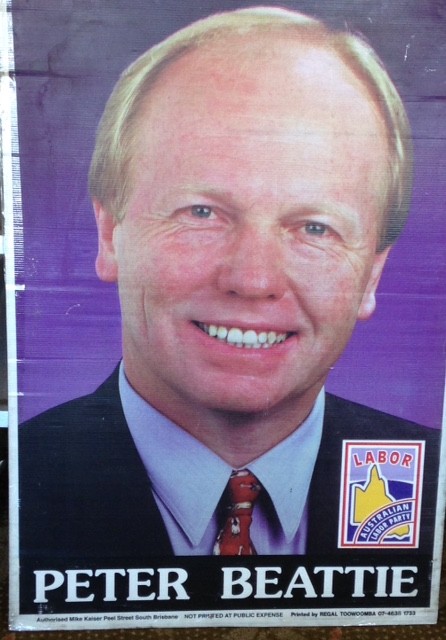 Peter Beattie Poster
Political ephemera - including how to vote cards, posters, pamphlets, direct mail, calendars, stickers, magnets, t shirts and caps - are often considered to be junk. In fact, ephemera are a fascinating window onto particular periods, priorities and passions. They capture moments in time. They help tell the story of our state.
As the John Oxley Library Fellow for 2016, I'll be using ephemera to tell a story about Queensland politics across a century from 1915 to 2015. Drawing on the Library's wonderful collections of original material, I will review the ephemera produced for significant state elections, referenda and debates. Along the way, I will interpret what the material means in its historical context and also what it says about political marketing, which is a contemporary approach to analysing political behaviour. I chose this timeframe because the 1915 election effectively confirmed Queensland's two-party system and the 2015 election is, of course, the most recent poll.
I've started sifting through the Library's collections and selecting ephemera that speak to key elections, referenda and debates. I'll look at each of the 36 general elections between 1915 and 2015, with a focus on several seminal polls, and also all five referenda that have been held since 1915. Throughout, I'll highlight major issues of the day. As I go, I'll be building an annotated bibliography to assist others who are interested in political ephemera.
Already, I've seen some gems among the collections. Ephemera from the 1915 state election, for example, include pamphlets from the Labor and Liberal parties, which help tell the story of the bi-polar nature of Queensland politics and also deal with major themes like industrial relations and economic development.
1915 Labor and Liberal Party Pamphlets
1957 Labor and Liberal Party Pamphlets
Labor campaign manuals from the 1947 and 1950 elections offer insights into the evolution of campaigning, while a 1980 policy book from the National Party illustrates how electoral platforms were marketed.
Numerous how to vote cards and pamphlets from the 1989 election, including from Citizens Against Corruption, illustrate the story of the end of 32 years of conservative government.
1989 Citizens Against Corruption Pamphlet
2012 Newman Pamphlet
Other materials make the case for the abolition of the Legislative Council ahead of the failed referendum of 1917, and set out the arguments for and against four-year terms of government before the unsuccessful referendum of 1992.
Ephemera have much to tell about our political history. In order to capture these stories, however, we must first preserve this fragile, fleeting material. That's why I've donated most of my own collection of ephemera, including the aforementioned t shirt and poster, to the State Library of Queensland. Anyone can contribute to the ephemera collections and items from regional areas are especially welcome. You can send them to:
Election Ephemera
State Library of Queensland
PO Box 3488
South Brisbane QLD 4101
I'll keep you updated about the fascinating finds among the collections as my research progresses.
Lorann Downer
Comments
Your email address will not be published.
We welcome relevant, respectful comments.