The Normal School
By JOL Admin | 17 August 2010
The Normal School was established as the National School in April 1860 and operated on a mixed basis until the opening of a building for boys in December 1862. The original building was designed by Christopher Porter with construction undertaken by Andrew Petrie.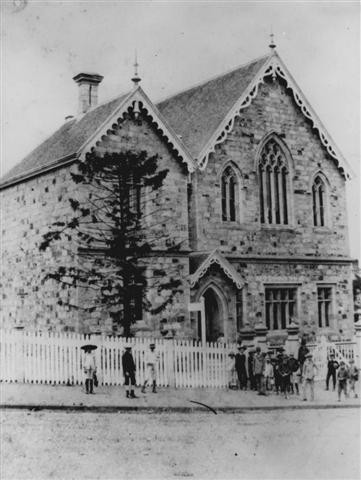 Normal School, Brisbane, ca. 1885. Image number 61087
Christopher Porter had arrived in Brisbane in 1860 and was invited by the Queensland Board of Education to tender for the position as the Board's first general architect. The buildings were demolished in 1927/8 to make way for new government offices erected around Anzac Square on the corner of Adelaide and Edward Streets. The name "Normal" as used at the time indicated that the school operated on a non-denomination basis.
Comments
Your email address will not be published.
We welcome relevant, respectful comments.