New Acquisition - Toowoomba Railway Station Work of Art
By JOL Admin | 15 September 2008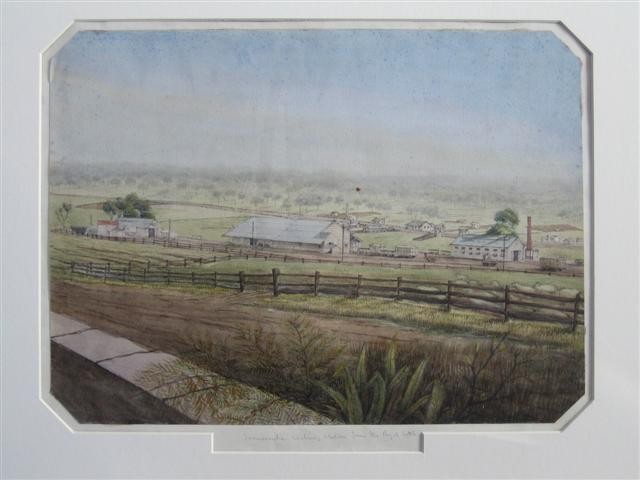 7864 Toowoomba Railway Station Watercolour 1867-74.
The view taken from the Royal Hotel (named in 1858) would appear to depict the original railway station which was a crucial link to the Darling Downs. The rail line between Toowoomba and Ipswich was opened in 1867, but the planned double-story masonry station was cancelled as a consequence of the 1866 financial crisis.
As well as complementing other early images in the art and photographic collections, the painting fills a significant gap in our depictions of Toowoomba's historic buildings. No photograph of the original (pre 1874) railway station appears to be held in the John Oxley Library's collection.
Comments
Your email address will not be published.
We welcome relevant, respectful comments.