New Acquisition - Allan Arthur Morrison Papers
By JOL Admin | 21 December 2011
The John Oxley Library recently acquired the personal papers and photographs of Queensland historian, Allan Arthur Morrison. The collection includes photographs, a bound copy of Morrison's PHD thesis "Liberalism in Queensland", drafts of many of his historical articles, and correspondence relating to his involvement with the Australian Dictionary of Biography, the Royal Historical Society of Queensland and the Queensland Place Names Board. The collection also includes a beautiful scrapbook containing certificates and newspaper clippings about his academic career, an extract of his birth certificate, numerous photographs, biographical information, and a photograph of his father, Alexander Morrison, who was a Queensland school teacher.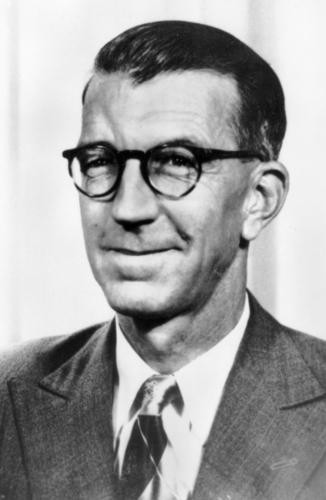 A.A. Morrison.  Neg: 177180
Allan Arthur Morrison was born in 1911 in Mount Morgan and attended Lockyer State High and Ipswich Grammar School. He had an outstanding academic career, winning the Lilley medal in 1925, the T.J. Byrnes medal in 1927 and a scholarship to the University of Queensland where he graduated with first-class honours in history. After teaching at Charleville State School he became a lecturer in history at the University of Queensland. Morrison was also president of the Royal Historical Society of Queensland (1948-53) and was chairman of the Oxley Memorial Library advisory committee (1968-75). In 1957-59 he travelled throughout Queensland identifying government and semi-government records held in regional centres. This work helped in the foundation of the Queensland State Archives. He was also actively involved with the Queensland Place Names Board and chaired the Australian Dictionary of Biography's Queensland working party, contributing 27 articles. The great disappointment in his academic career was that his Ph.D. thesis "Liberalism in Queensland" did not satisfy the examiners in 1955. Despite this it was considered by a later historian to be "still the major work on Queensland history in the colonial period".
The Allan Arthur Morrison collection may be viewed at the John Oxley Library, Accession No: 28173, Box 16371 O/S A3.
Lynn Meyers
Original Materials Librarian
Comments
Your email address will not be published.
We welcome relevant, respectful comments.