New Accessions: Queensland Boxing and Golf Photographs and Papers
By JOL Admin | 22 April 2013
One recent donation to the John Oxley Library is a collection of Queensland boxing and golf photographs and papers from the 1950s.
The photographs include images of the Queensland Amateur Boxing and Wrestling team of 1951, the Queensland Amateur Boxing team at the Australian Championships in Perth in 1961 and a portrait of Australian champion, Bobby Simm from Queensland.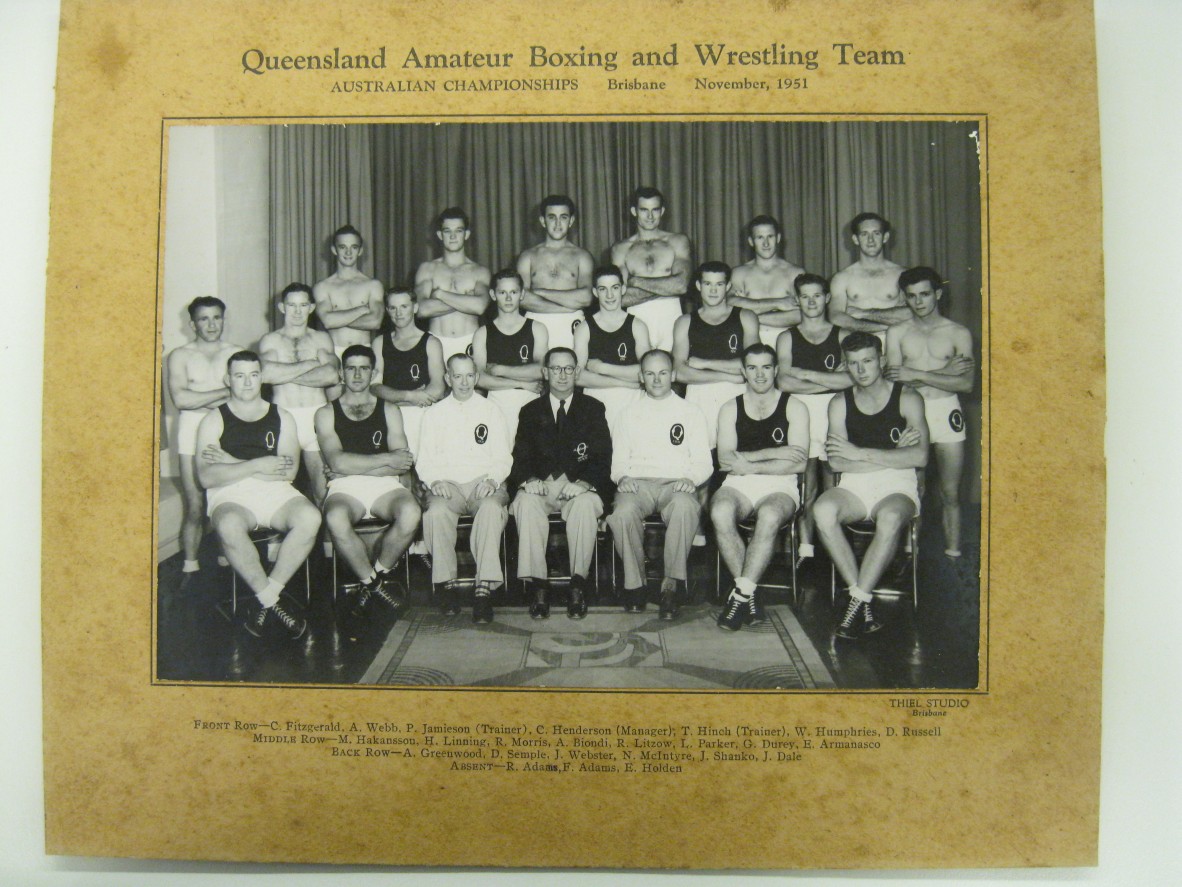 Queensland Amateur Boxing and Wrestling Team, 1951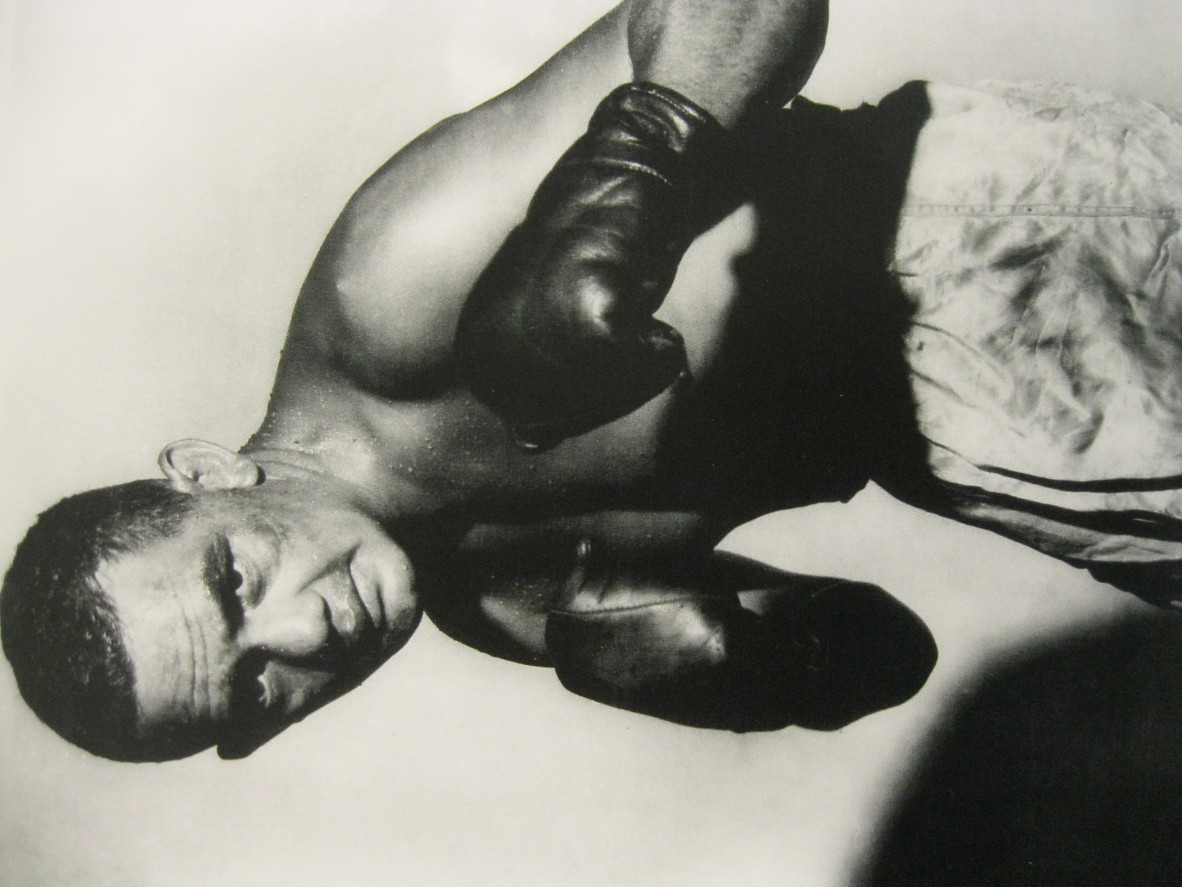 Bobby Simm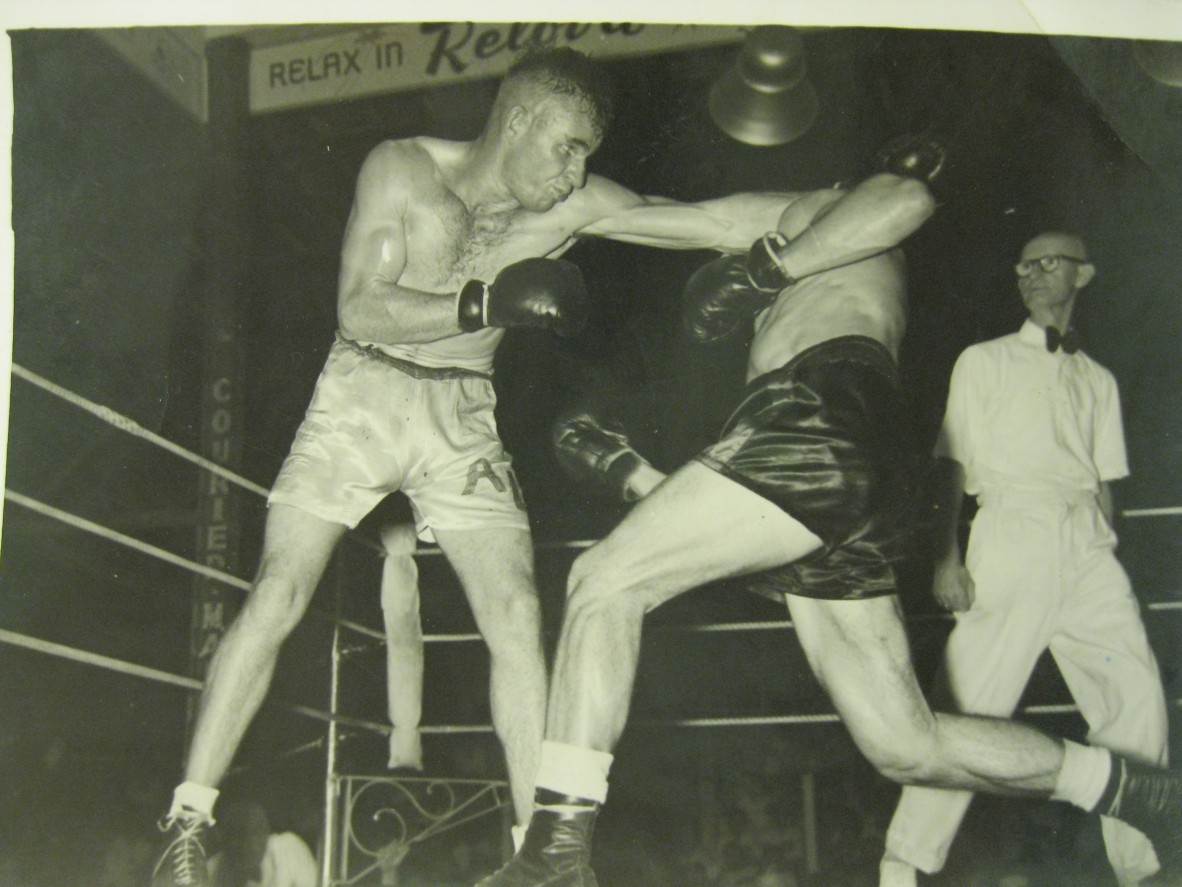 Boxing match at the Brisbane Stadium, refereed by Pat Hill, ca. 1940s.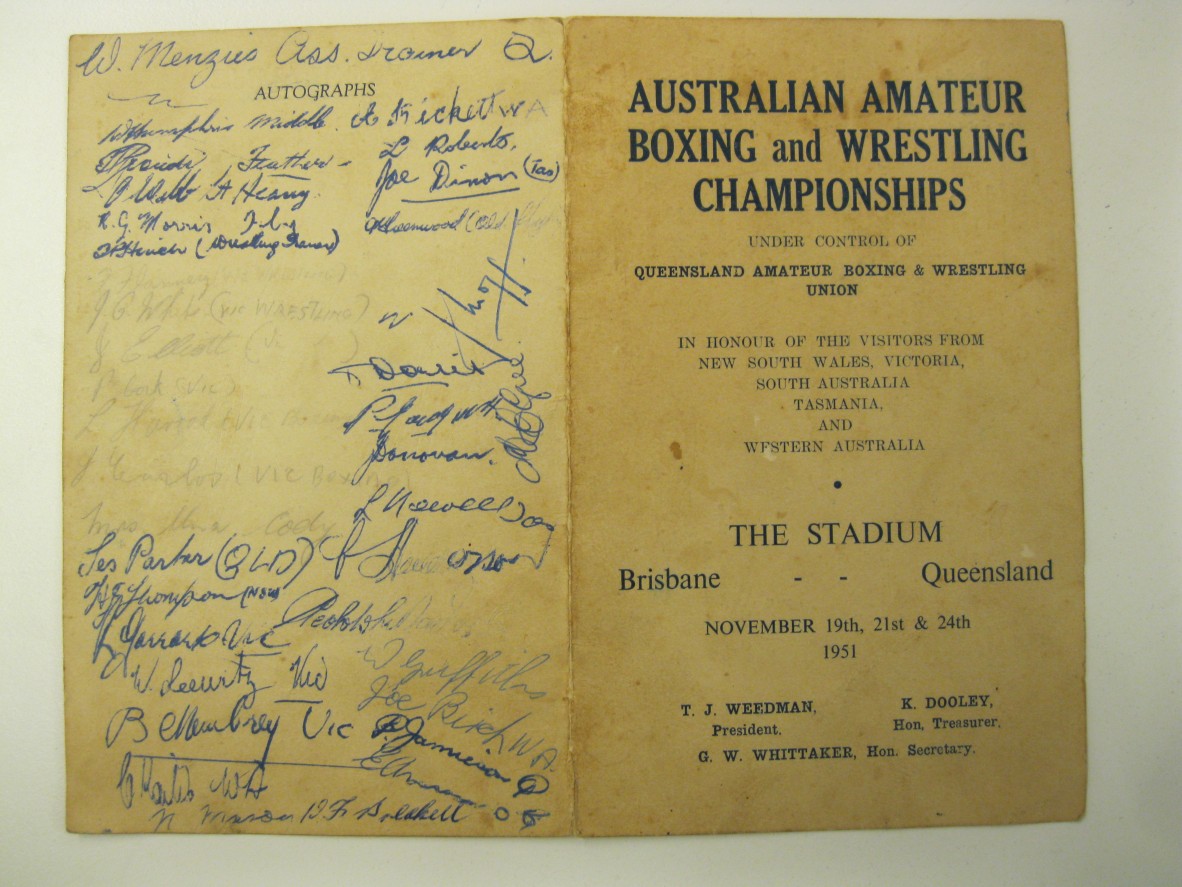 1951 Programme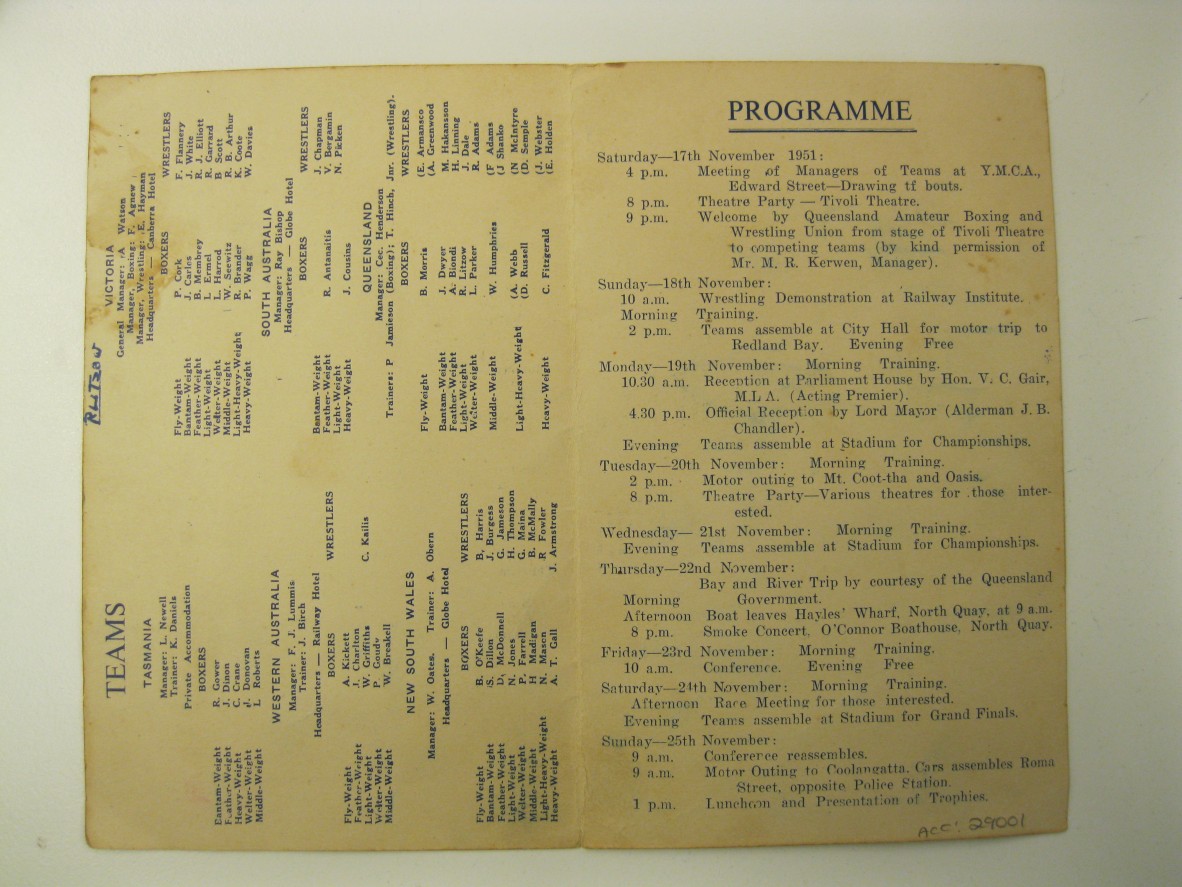 1951 Programme
Other fascinating items from the collection are three score books used by referee Les Parker for boxing matches held at Brisbane's Festival Hall. Parker was an Australian amateur welterweight champion in the 1950s and a referee at Festival Hall from its opening in 1959.
The collection also contains photographs of Queensland Women golfers from the 1950s.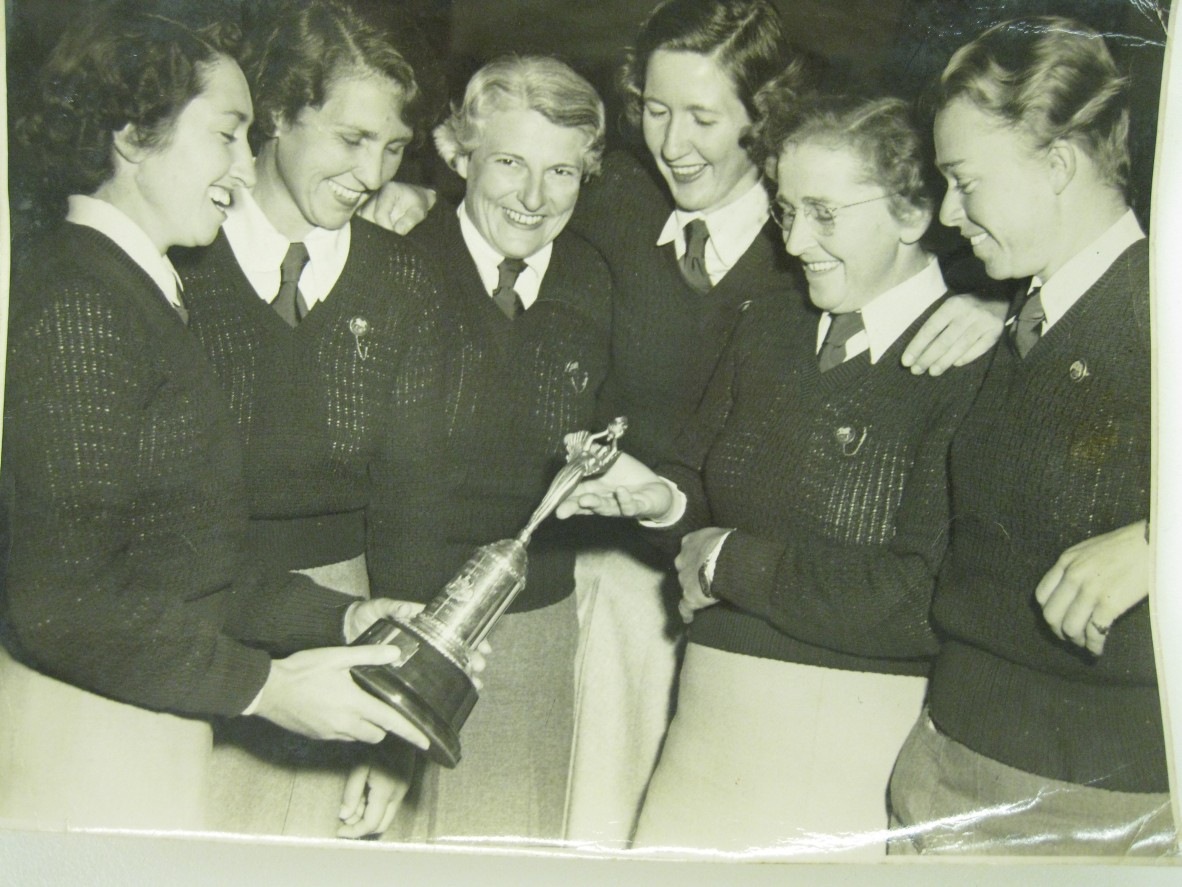 First Queensland Ladies Golf Team to win an interstate championship, 1951. The ladies pictured are Joan Fletcher, Joan Irving, Hilma Taylor, Elizabeth Gibbings, Enid Hauritz and Judith Percy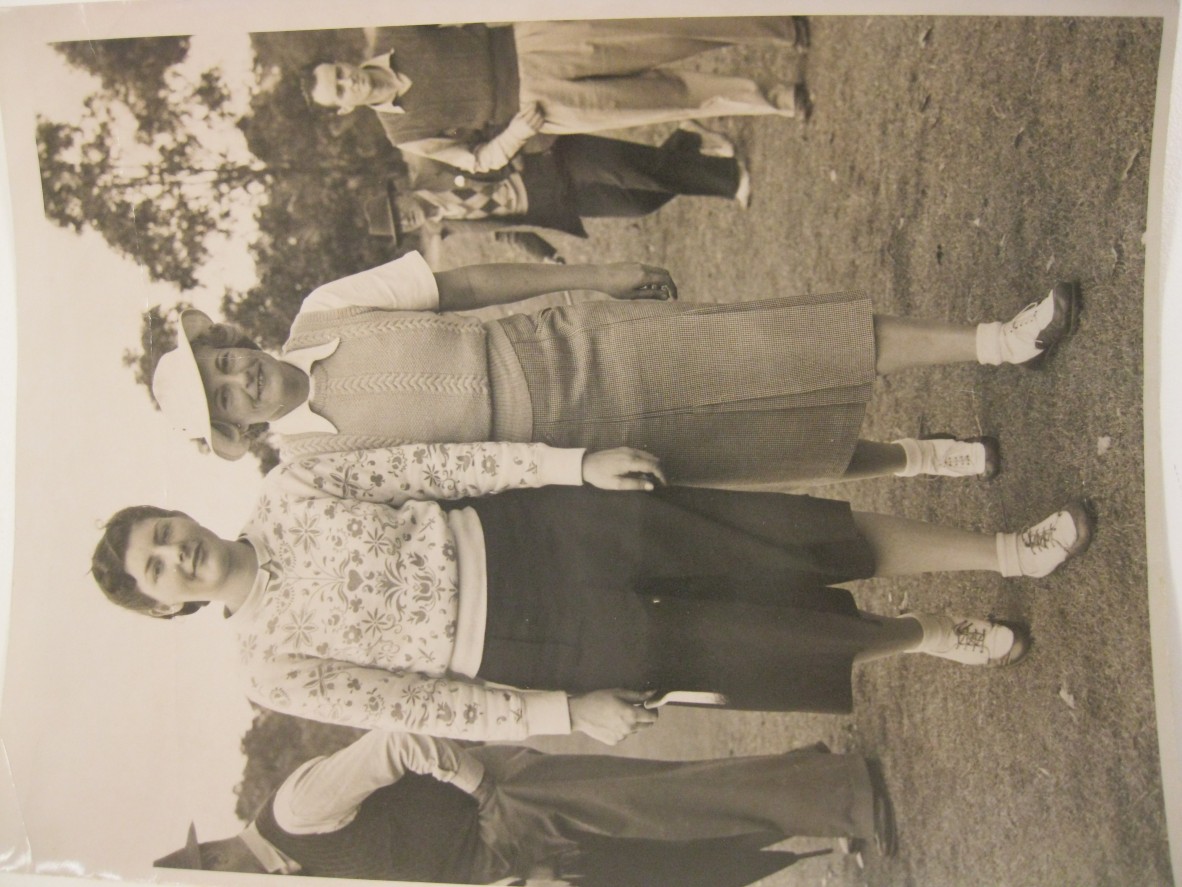 Joan Reedman and Hilma Taylor at Victoria Park Golf Course in Brisbane
Other items include typewritten histories of boxing in Queensland by John Garde, a programme for the 1982 Commonwealth Games boxing events held in Brisbane and a boxing contract between manager, Tommy Burns, and boxer Rod Litzow from 1957. The collection may be viewed at the John Oxley Library (Acc: 29001, Box 17511 O/S A3)
Lynn Meyers - Original Materials Librarian, State Library of Queensland
Comments
Your email address will not be published.
We welcome relevant, respectful comments.