Miss Marjorie Walker (1914-2009), a legendary librarian
By JOL Admin | 27 May 2010
In 2009 the John Oxley Library lost one of its legendary figures, Marjorie Isobel Walker, who joined the State Library in 1965 and who served as John Oxley Librarian for three years until her retirement in 1979. For those who worked with "Miss Walker" or who had the chance to know her, she was a formidable personality and a commanding presence, a woman of strong character, with firm beliefs, strict standards and a cutting wit. As a student at Brisbane Girls Grammar in the late 1920s she declared that she would make a living "out of books" and she went on to accomplish this, although some years later than originally intended.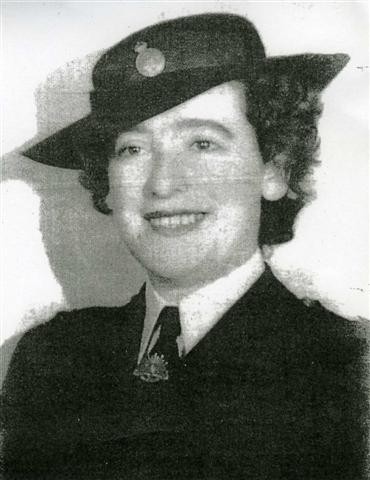 Miss Marjorie Walker (1914-2009)
Like many of her generation Marjorie Walker's plans were interrupted by the Second World War. After completing Red Cross training, she joined the Voluntary Aid Detachments assisting medical units in Egypt and Palestine. In 1942, as a member of the Army Medical Women's Service, she saw service in New Guinea, and in 1945 she was one of the first nursing staff to enter the liberated Changi. After the war, she applied herself in earnest to becoming a librarian, studying for her Bachelor of Arts degree, while working full time as a doctor's receptionist.
During Miss Walker's time at the John Oxley Library, the small group of staff operated in cramped conditions in the old State Library building in William Street at North Quay. Despite the surroundings, there was a significant expansion of the services offered, the types of materials collected and the use which was made of the collections.
Miss Walker was especially proud of the John Oxley Library's fine collection of Australian poetry, which included many works donated by Professor A.K. Thomson, head of the English Department at the University of Queensland. She placed great importance on knowing all about the collections and encouraged her staff to embark on original research of Brisbane's early streets and buildings. She was responsible for the establishment of the photographic section, which consisted up until that time of a few albums and loose pictures stored in shoe boxes, and she took great delight in assisting the most forgetful or challenging readers.
Former John Oxley Library Pictures Librarian Janie Meadows remembers:
She instilled in her staff the will to assist readers as much as possible sometimes spending whole days helping those she considered worthy of her attention. She allowed no stone to be unturned in the pursuit of research and no matter how difficult it may have seemed for minions to locate items, Miss Walker always found whatever was required.
Comments
Your email address will not be published.
We welcome relevant, respectful comments.