Medical Librarianship Conference Delegates tour the State Library
By JOL Admin | 4 September 2009
The 10th International Congress on Medical Librarianship was held in Brisbane at the University of Queensland from 31 August - 4 September.
Conference delegates at the State Library
On Tuesday 1st September conference delegates from around the world toured the State Library of Queensland and viewed a display of medical related collection items from the John Oxley Library.
This collection comprises interesting material on the subject, including photographs under various catagories such as "Health in Queensland" or "Brisbane - Hospitals", or "Dentistry" as well as an array of books, journals, posters and boxes of Health Department ephemera.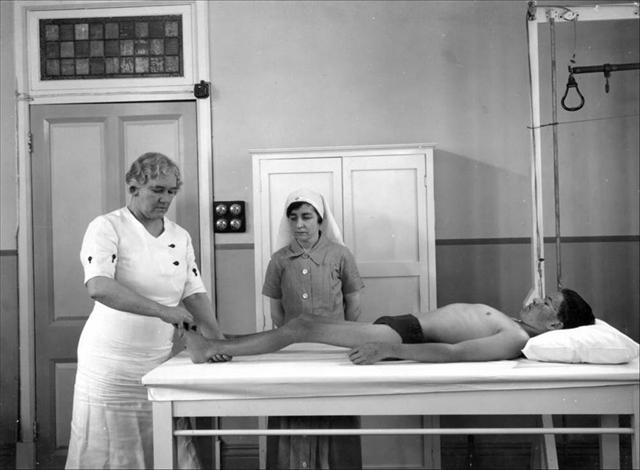 Sister Kenny demonstrates her methods. Image no. 54002
Of particular interest to the delegates were archival collections such as the personal papers of the first woman to study medicine in Queensland, Dr Eleanor Bourne and original documents and reports relating to the work of Sister Elizabeth Kenny and her controversial methods for curing polio.
Comments
Your email address will not be published.
We welcome relevant, respectful comments.