Mater Private Hospital - 100 years at South Brisbane
By JOL Admin | 17 May 2010
2010 marks the 100th anniversary of the Mater Private Hospital located at Mater Hill, South Brisbane.
The first Sisters of Mercy arrived in Brisbane in 1861. In due course, the Sisters secured a site at South Brisbane, now known as Mater Hill, with the aim of establishing a hospital in the future. In the meantime, the Sisters had acquired a private residence, Aubigny, located at North Quay, Brisbane, and had converted it into a twenty bed private hospital. In its first year, this small hospital treated more than 140 patients.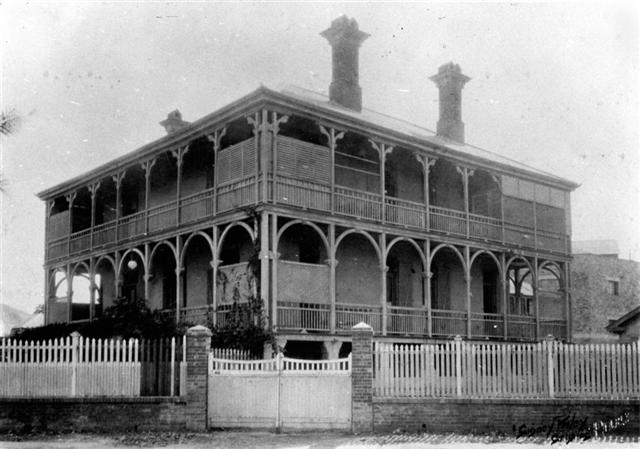 Aubigny at North Quay, ca. 1905.  Image No. 18914
Aubigny at North Quay, ca. 1905. Image No. 18914
Planning proceeded for a new hospital on the South Brisbane site and on 24 May 1908, Cardinal Moran of Sydney laid the foundation stone for the Mater Private Hospital. In August 1910, the Mater Private Hospital, named Aubigny Place after the first hospital at North Quay, was blessed by Cardinal Moran and opened by Queensland Governor Sir William Macgregor.
The Mater has grown and developed into one of Queensland's major hospitals and is now a well known icon in the Brisbane landscape. Check our One Search catalogue for images like those above and other collection holdings relating to the Mater.
Comments
Your email address will not be published.
We welcome relevant, respectful comments.