Mary Ann Winifred Oram's Cookbook
By Monica Altmann, Fieldwork Student, State Library of Queensland | 7 February 2023
Family recipes are often cherished and handed down through the generations. At the John Oxley Library you'll find a number of unique cookbooks from bygone eras that have been passed down within families before making their way into the State Library's collections.

One such item is a cookbook from the late nineteenth century, compiled by Mary Ann Winifred (Winnie) Oram while she was employed as a cook at Whytecliffe, the grand Albion residence of Robert Little (1822-1890), the first Crown Solicitor of Queensland.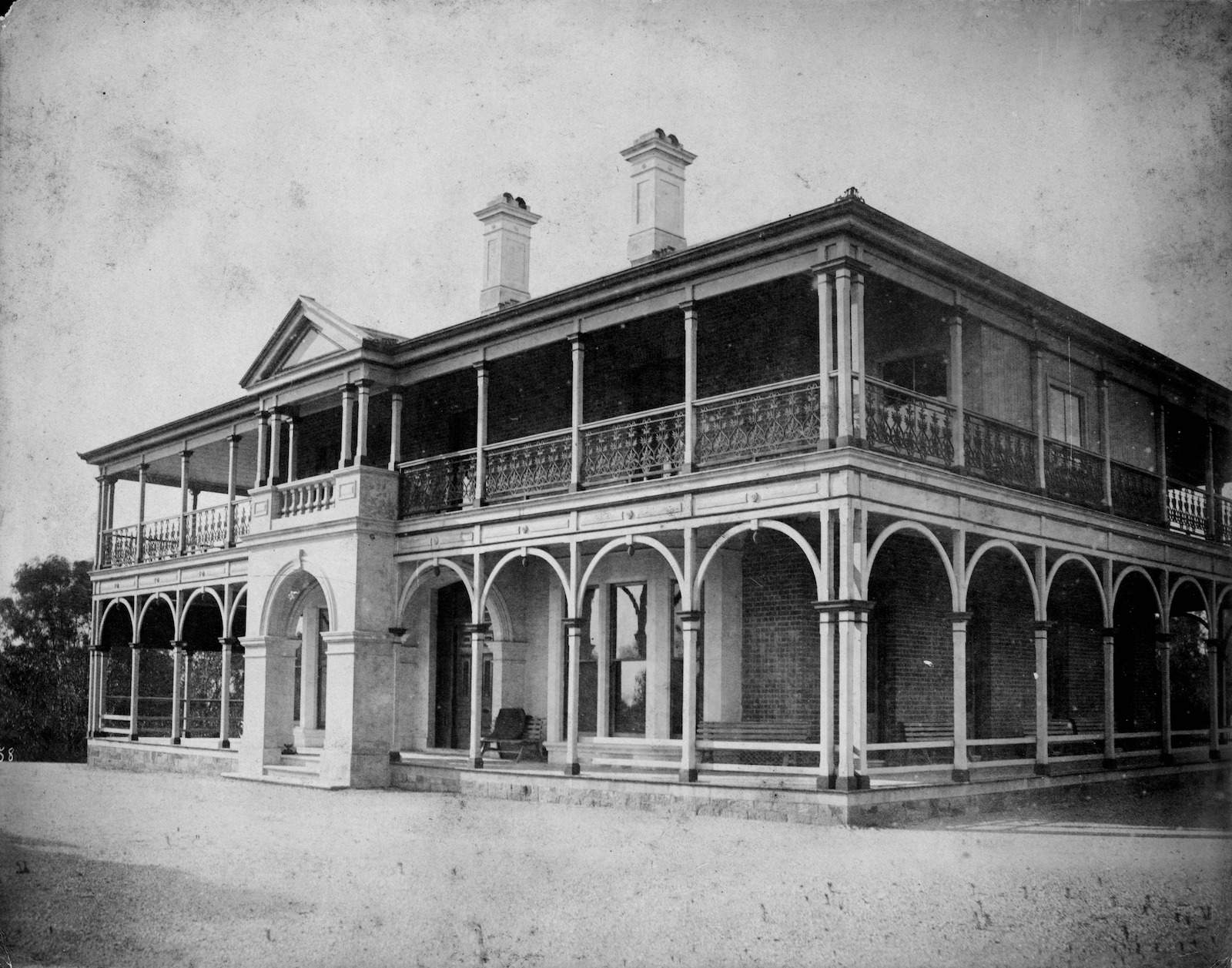 Gracious residence Whytecliffe at Albion, 1930. Queenslander. John Oxley Library, State Library of Queensland. Negative number: 199905
Born in 1855, Winifred came to work at Whytecliffe at the age of 22, after the position was advertised in the Brisbane Courier on 23 March, 1878, p1.
Advertisement for a cook at Whytecliffe. Published in the Brisbane Courier, 23 March 1878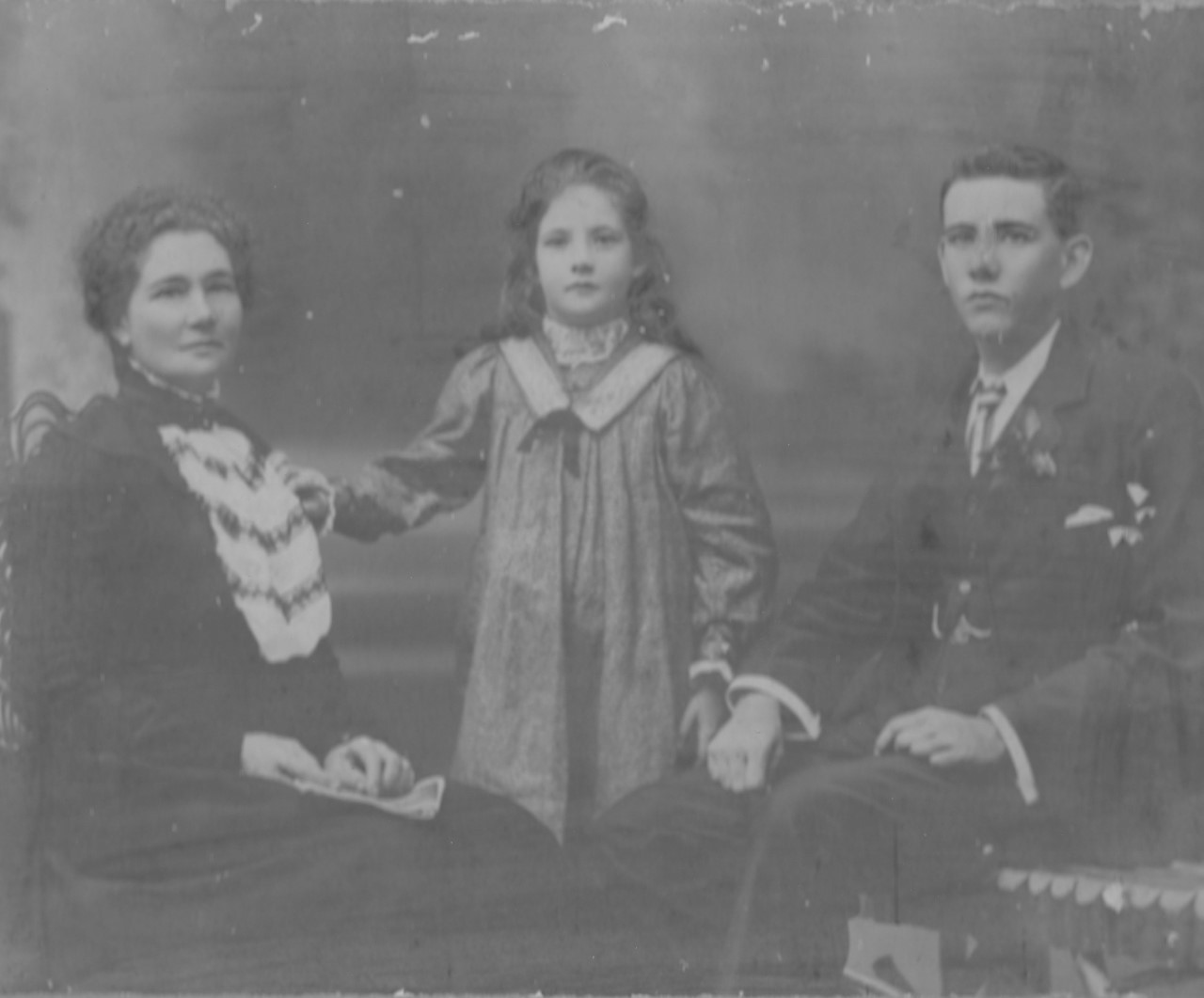 Mary Ann Winifred Low (nee Oram) with her children Winifred Fanny Low and George Low, John Oxley Library, State Library of Queensland
As Robert Little's cook, Winnie would almost certainly have catered for special occasions involving dignitaries and important members of society. Robert Little was well-established in his role as Crown Solicitor by the time Winnie came to work for him, having been appointed in 1857. He was also involved in many other aspects of society. In 1873, he chaired a meeting of attorneys which resolved to form the Queensland Law Society, of which he was President until 1880; he was founder of the Queensland Turf Club; he owned a one-sixth interest in the Brisbane Courier; he was a churchman and warden of St John's Cathedral and he was also involved in athletics and rowing.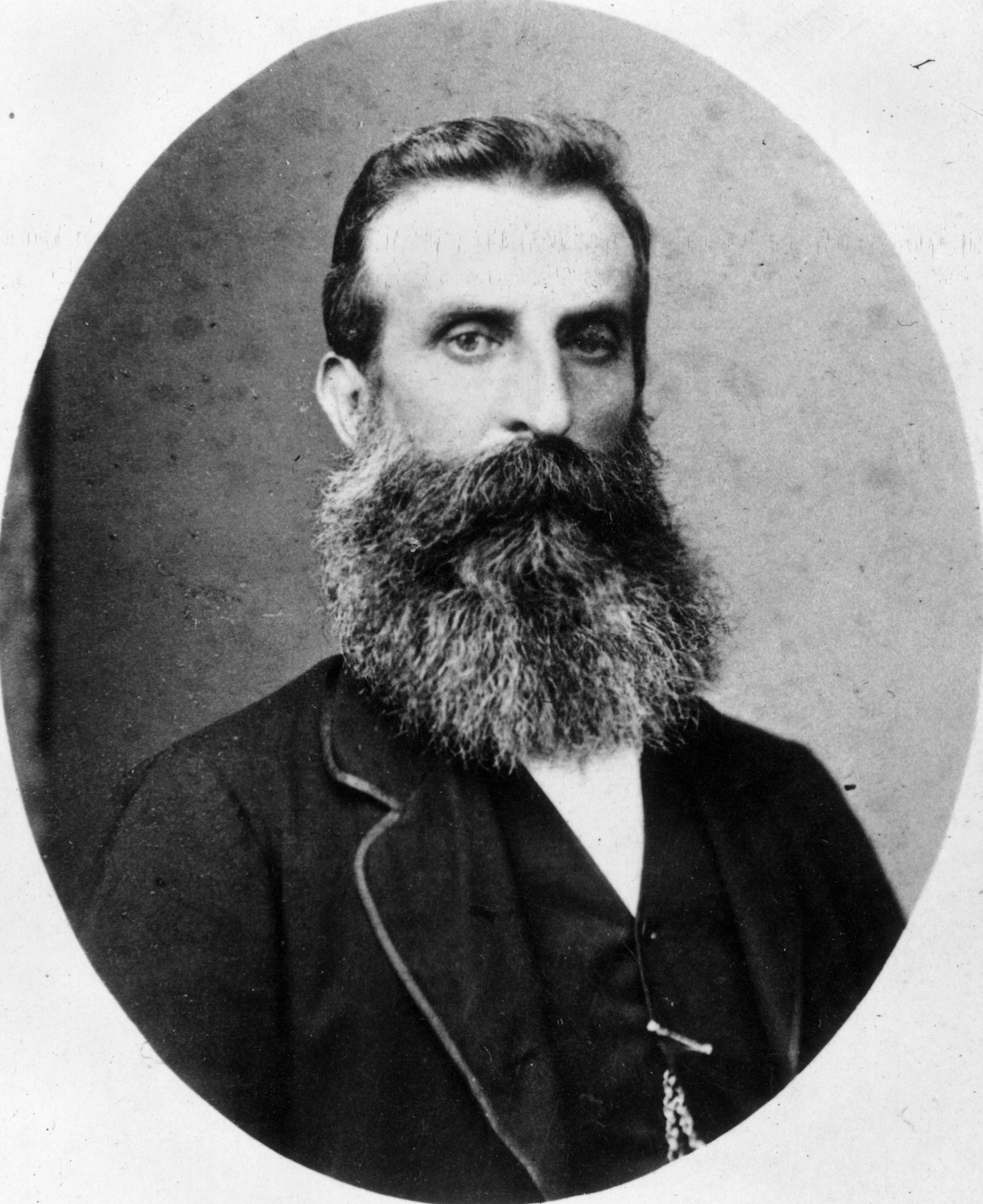 Robert Little, John Oxley Library, State Library of Queensland, Negative number: 69051
Winnie's cookbook is not at all what I was expecting. It's not grand like the house where she worked at the time. It's a simple, small black notebook with bevelled corners. As simple as it is, this was most likely a lovely piece of stationery back in its day. Accompanying the notebook are a number of loose sheets with additional recipes.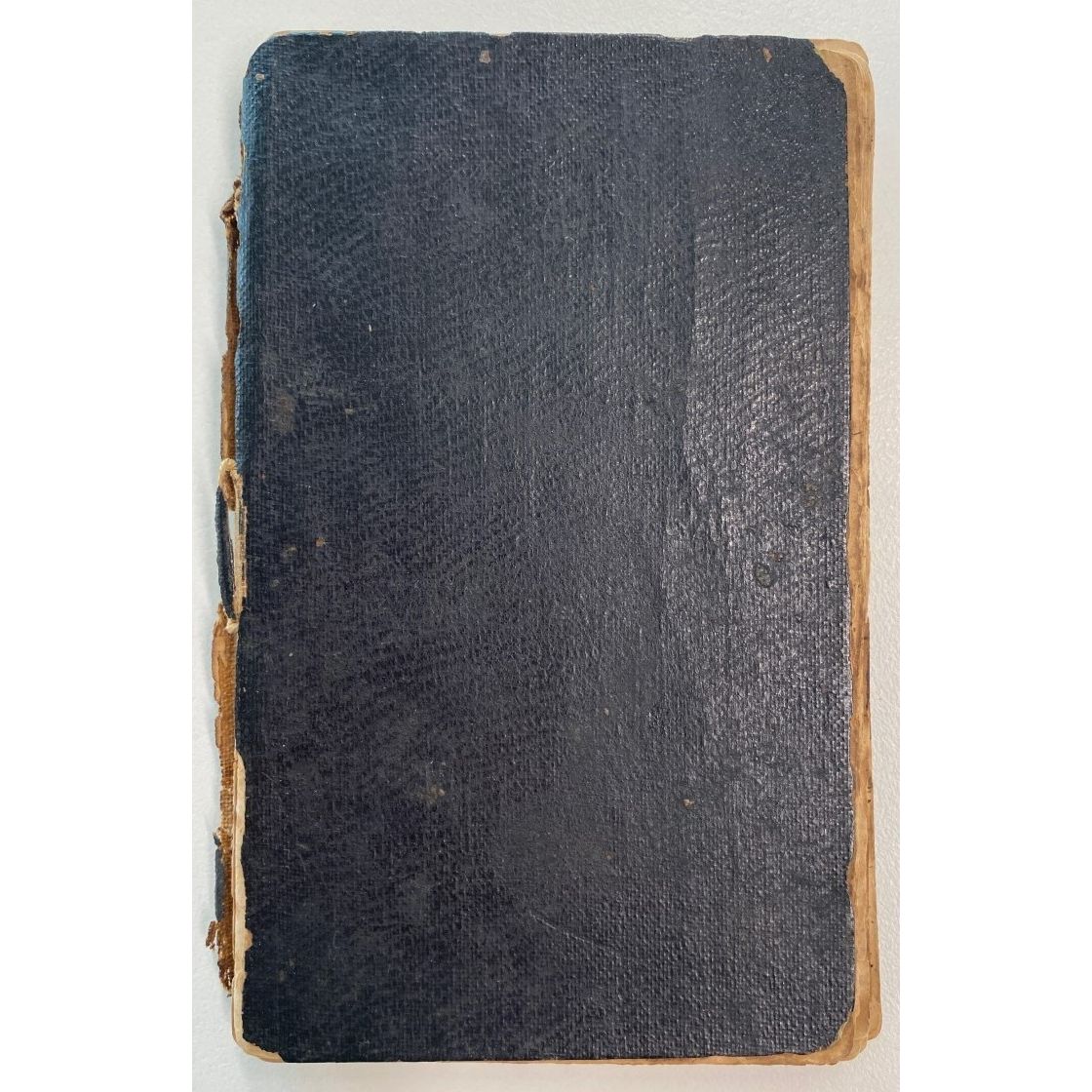 Front cover of Mary Ann Winifred Oram's Cookbook, John Oxley Library, State Library of Queensland
Inscribed inside of the front cover is Winnie's name, address and date in beautiful hand - Winnie Oram, Whytecliffe, 23 September, 1879. A treasure trove of around 250 mostly handwritten recipes can be found on the 120 pages that follow. Here and there a few newspaper clippings have also been glued in.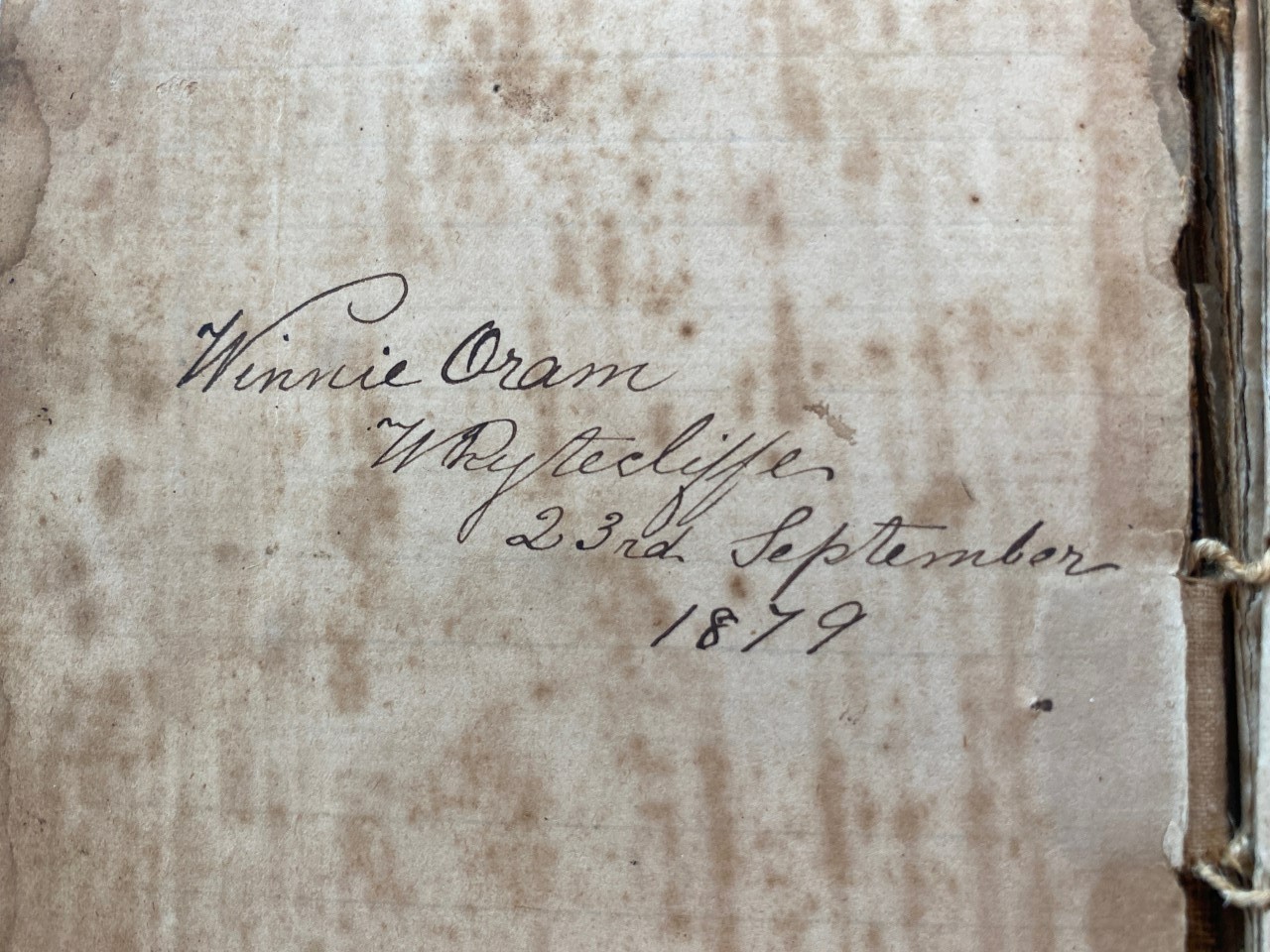 Photograph of Mary Ann Winifred Oram's Cookbook, John Oxley Library, State Library of Queensland
Recipes include breakfast dishes, soups, cakes, puddings, meat dishes, jams, preserves and much more. There are everyday eats such as Omelette, Macaroni Cheese, Orange Jelly, Nice Cake and Common Batter Pudding and then somewhat fancier-sounding dishes like St Julien's Custard, Sir Watkin Pudding, Madeline Cakes, Wine Biscuits and Fricasse Chicken. It looks as though Winnie had some special family recipes that were handed down to her too - Aunty Nelly's Pudding, Aunt Martha's Pudding and Maggie's Pastry.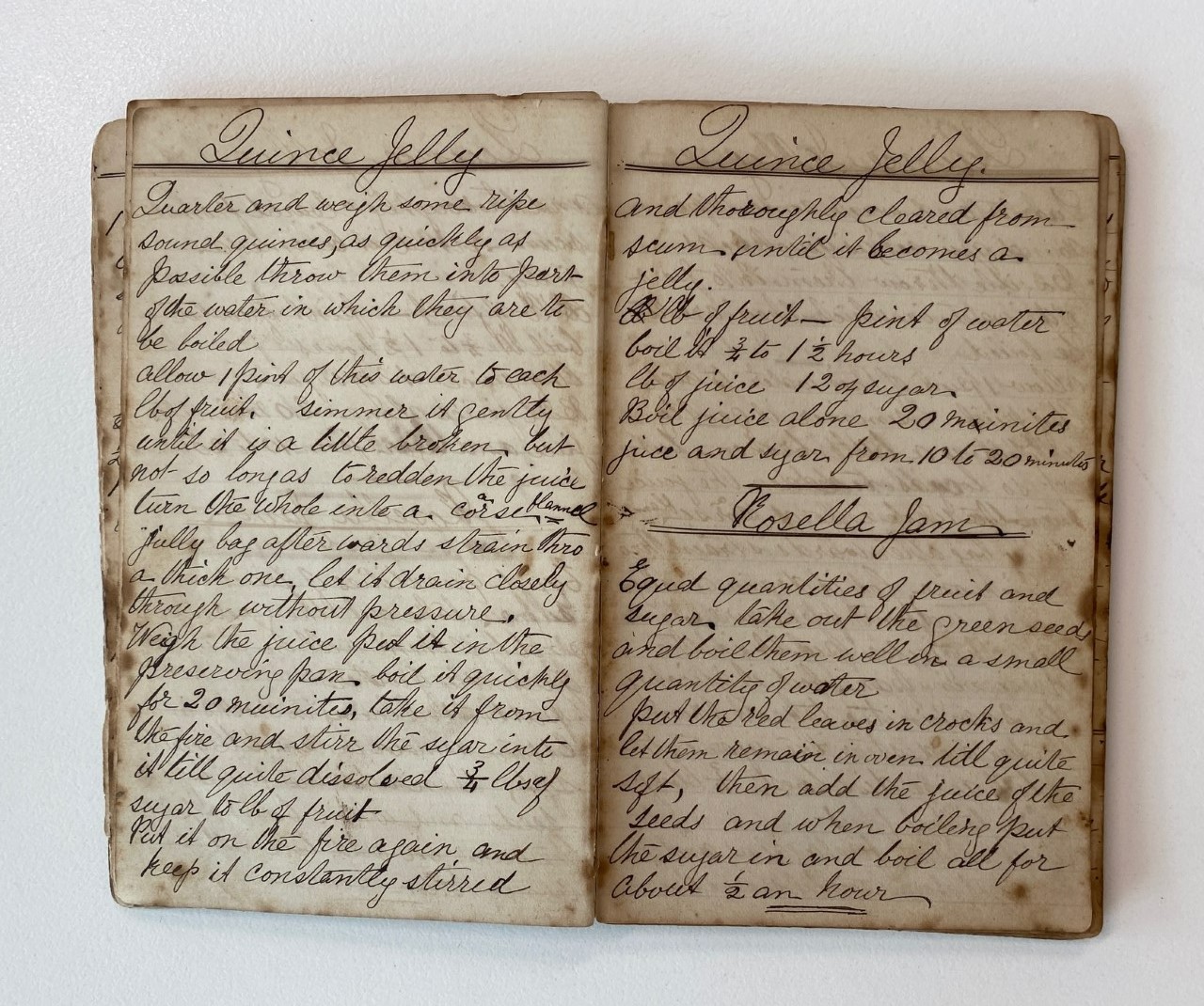 Photograph of Mary Ann Winifred Oram's Cookbook, John Oxley Library, State Library of Queensland
There are some unusual recipes, including a detailed description of how to prepare a Calf's Head (including the salted tongue and brain sauce - which should be accompanied by a pickled ox tongue or a piece of bacon), and Eggs in Surprise – boil eggs hard, take out the yolk and pass through a sieve. Slice the whites into long pieces and put into a white sauce. Sprinkle the yolks over the top and brown with the salamander. Surprise!
Another feature of this little black book are the medicinal recipes and natural remedies for various ailments. There's the Little Jelly for an Invalid (made with a large wine glass of sherry), Strengthening Soup, cough mixtures for all types of coughs and colds, treatments for Whooping Cough, rheumatism, sprains, sunstroke, piles, fever and Ague (Malaria or other fever), a lotion for weak eyes and a Cholera Cure made with castor oil, French Brandy and laudanum which 'throws the patient into a deep sleep from which he will awake perfectly well'.
Lastly, there are the how-to tips for everyday life in the era – the use of the lemon, the removal of ink spots, how to make Japanese cement with powdered rice and water, two pages of instructions for fixing the heel of a child's sock and a newspaper clipping titled Black Dresses: How they may be Renovated and Preserved.
Mary Ann Winifred Oram went on to marry William Low. Together, they had four children. Winnie lived to be 89, passing away in Brisbane on 4 August 1944.
References
The Brisbane Courier (Qld.:1864-1933) [electronic resource]. Sat 23 Mar 1878, Page 1, Classified Advertisingopen_in_new.
Oram, M., & Mathewson & Co., photographer. (1879). 32274 Mary Ann Winifred Oram Cookbook and Photograph.
Queensland. Crown Law Division. (2002). The Portrait Gallery of Crown Solicitors and Solicitors-General of Queensland.
W. Ross Johnston, Little, Robert (1822–1890), Australian Dictionary of Biography, National Centre of Biography, Australian National University, published first in hardcopy 1974, accessed online 16 September 2022.
Comments
Your email address will not be published.
We welcome relevant, respectful comments.