"Making Do" Exhibition Presentation
By JOL Admin | 17 November 2008
On Thursday 13 November the John Oxley Library's Brian Randall provided an overview of material on display in the Making Do exhibition, on display at the State Library's Talbot Family Treasures Wall exhibition space until 7 December 2008.
Brian Randall addressing the audience.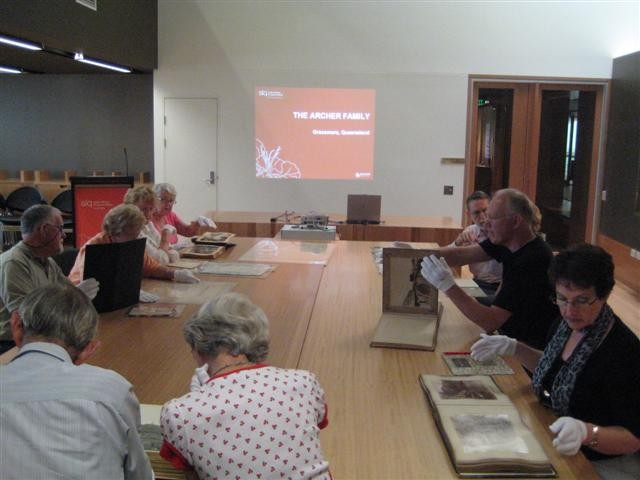 Participants viewing collection items.
Two pioneer families, the Archer and Rawson families are a focus within this exhibition. A range of original items relating to both families, as well as material illustrating the early history of the Mackay and Rockhampton regions was also on display.
The presentation was well attended and participants showed great interest in the items on display and there was lively discussion about the role and contribution of both the Rawson and Archer families.
Comments
Your email address will not be published.
We welcome relevant, respectful comments.