Madonna Staunton: "A Movable Feast"
By Christene Drewe | 3 October 2017
"A Movable Feast" AKA "The Trolley"
A book to drive?
Or "How to drive the book?"
A user's manual?
An Objet d'Art?
OR "The Trolley Song." (clang, clang went the trolley)
Instruction manual.
Pick up the trolley in both hands; read the words facing you, then gently turn it to the right. Continue to read the next page, turn to the right again. Continue till you have absorbed the whole story (plot.)
Return it to its garage.
Close the door.
Go home. (Or continue on your way.)
Is it a poem?
A story?
A sculpture?
The answer is entirely up to you.
It is in fact, a poem. POEME CONCRETE
It is an object which is a sort of poem, anyway.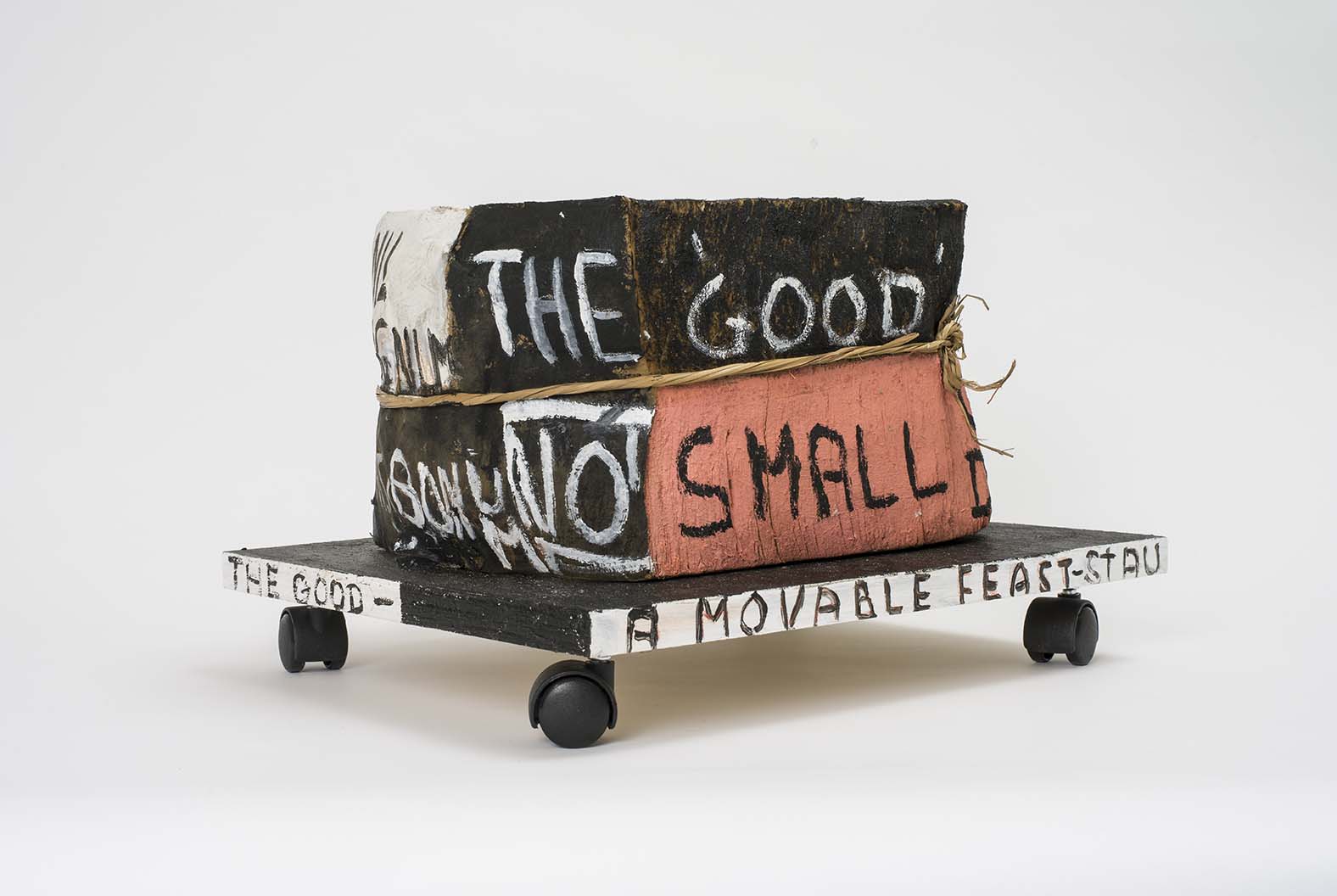 Madonna Staunton has the gift of being able to throw casually, or place, a number of images together casually in a way that grasps your attention, often with a powerful philosophic meaning or reference. Thus sending you,( or me anyway) to a dictionary or encyclopaedia for explanation and revelation.
This 'book' is constructed out of a number of disparate items – the solid wad of Chinese paper – the string – the baseboard. And the text: "Nothing Great Without the Good," translated from the Latin.
Check for more details in Madonna's Ephemera file at The State Library of Queensland, on Level Four.
Comments
Your email address will not be published.
We welcome relevant, respectful comments.