Looking Back: Your home and its history (Ipswich Libraries)
By JOL Admin | 18 July 2016
Event at Ipswich Libraries.
Are you interested in unravelling the history of your home? Do you enjoy delving into past records to discover exciting facts? If so then the Ipswich Libraries Looking Back: Your home and its history information session (Saturday, 6 August) is the perfect opportunity for you. Your house doesn't have to be heritage listed to have a unique and fascinating past. So why not come along to a free information session at the Ipswich Central Library and learn how to research the hidden history of your home.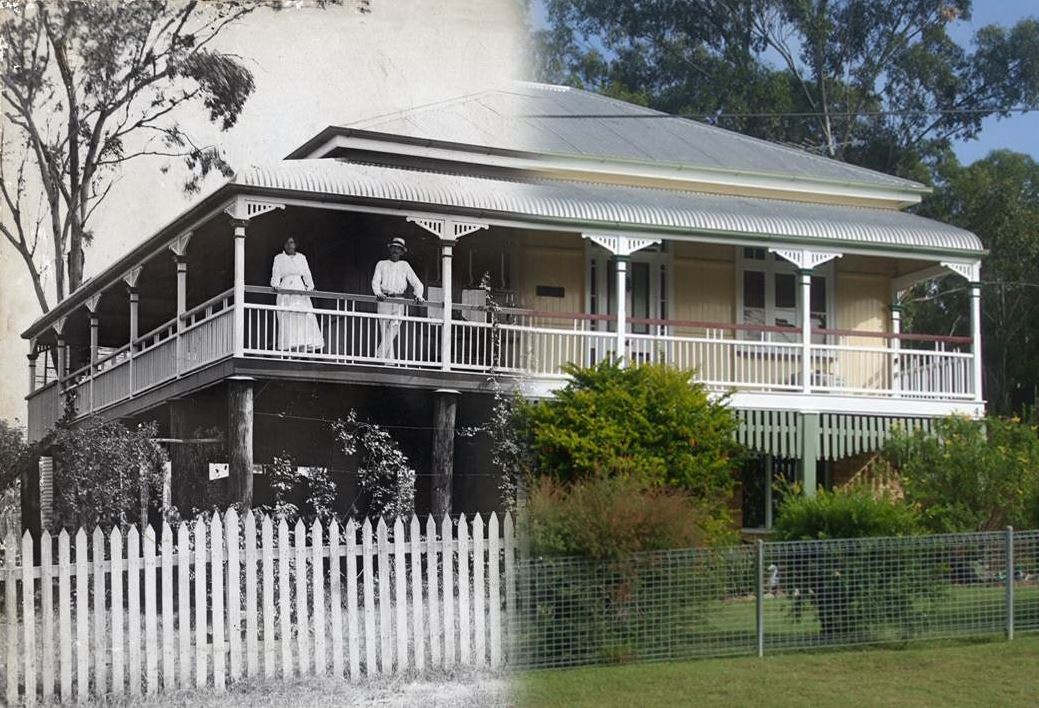 Image courtesy of Ipswich Libraries
Image courtesy of Ipswich Libraries
This special Looking Back: Your home and its history workshop will feature guest speakers from the Queensland State Archives and the Ipswich City Council Heritage team who will discuss the processes behind undertaking research and discovering relevant information on the history of your home. The Ipswich Library Digital Archivist from Picture Ipswich (Ipswich Libraries online image database) will also speak about a number of historic photographs that are available to view through the Picture Ipswich portal.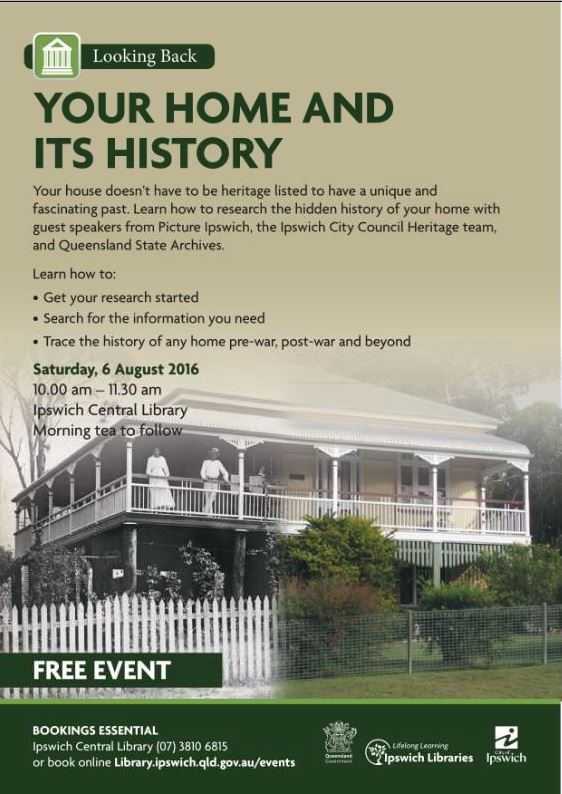 This unique 90 minute session will allow participants to learn the skills to get started in tracing the rich history of their home whether it is pre-war, post-war or beyond. This is a free event and bookings are essential. Book online at http://www.library.ipswich.qld.gov.au/events/ or phone (07) 3810 6815.
Comments
Your email address will not be published.
We welcome relevant, respectful comments.