Kidnappers of Space
By JOL Admin | 17 April 2015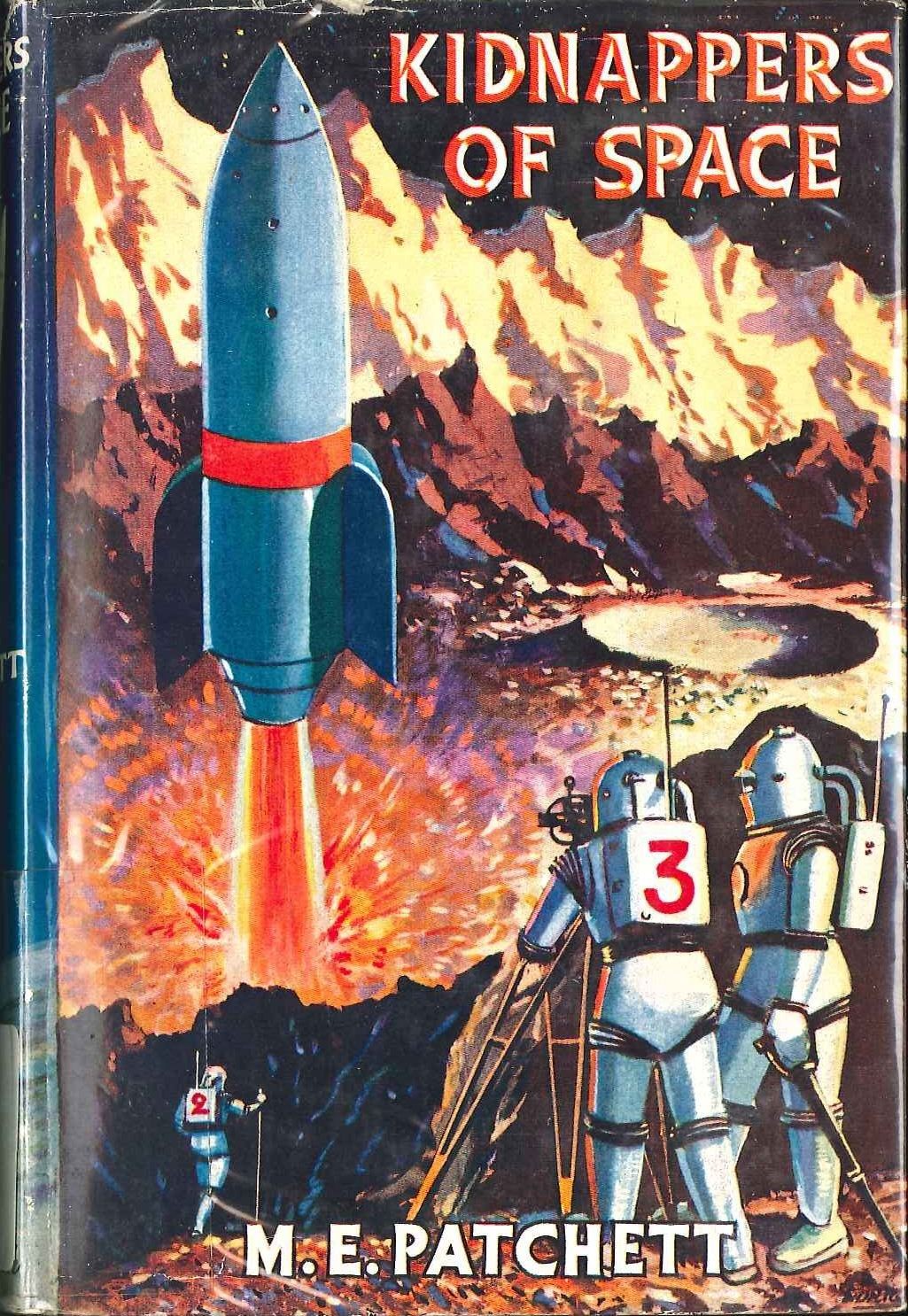 Kidnappers of Space (London, Lutterworth, 1953)
Kidnappers of Space (London, Lutterworth, 1953)
Set in the future, 1976, this juvenile science fiction novel tells the story of two brothers captured by 'golden men' of Mars.
The original edition, published in London in 1953, is scarce now.
The author, Mary Elywn Patchett (1897 - 1989), grew up on a cattle property near Texas in Queensland and many of her books (like the Brumby series) were based on her childhood in the bush.
She also had a great interest in space flight and "Kidnappers of Space" was the first of several science fiction books for young people.
She was considered to be one of the most widely read Australian children's authors of her time and State Library of Queensland has more than twenty of her books in our collection. Check our Onesearch catalogue.
Like many Australian authors she was an expatriate and lived and worked overseas, mostly in England, from 1931.
More information
Queen Reads Bush Story - this 1953 newspaper article reveals the fact that during the war she was stationed in Gibralter where it was her job to inaugurate press censorship. She later became head of press censorship in Bermuda.
Comments
Your email address will not be published.
We welcome relevant, respectful comments.