Jon Barlow Hudson Collection: Official Handover to State Library
By JOL Admin | 22 January 2014
The papers of acclaimed American sculptor, Jon Barlow Hudson, the creator of two large scale sculptures commissioned for Expo 88, were officially handed over to the John Oxley Library on Wednesday 22nd January. The papers relate to the two large scale sculptures Hudson created for Expo 88 - Paradigm and Morning Star II. Jon Barlow Hudson has been making public sculptures since 1976 with installations in twenty-three countries. His sculpture, Wind Dragon, created for the Beijing Olympic Games is now permanently on display in Chaoyang Olympic Park.
The collection includes photographs and slides documenting the construction of his two Expo 88 sculptures as well as plans, correspondence, newspaper clippings, rough notes and a structural engineer's report for Paradigm.
Morning Star II
Morning Star II was constructed of mirror polished stainless steel with a fifteen metre diameter and was located in the centre of the Expo site in Times Square. The sculpture has the basic model of a tetrahedron (triangular pyramid) and according to the artist is symbolic of symmetry and centre. After Expo 88 it was reinstalled in the Brisbane Botanic Gardens.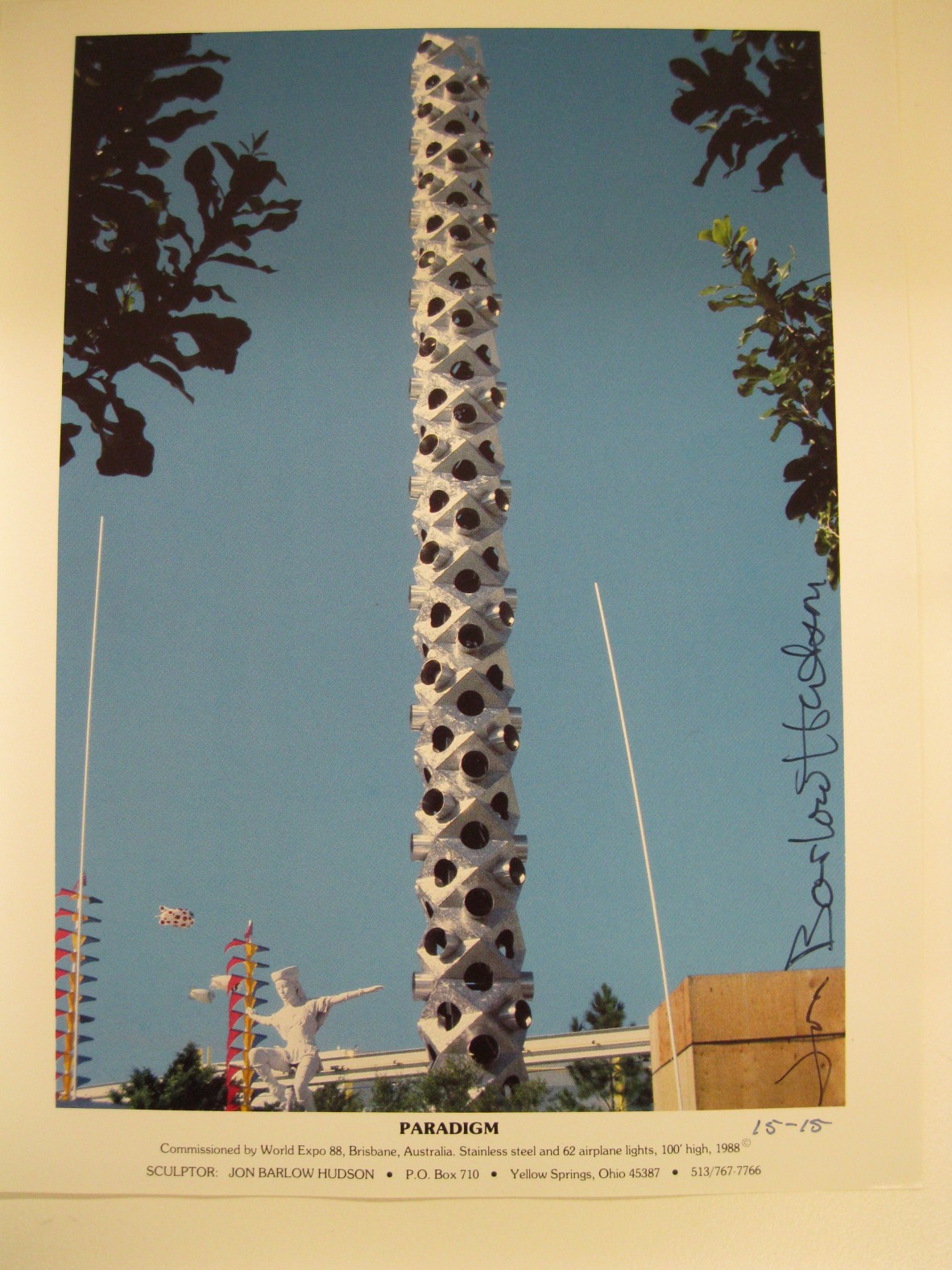 Paradigm
Paradigm was constructed in stainless steel and towered over the Expo site being thirty metres high. During Expo 88 it included sixty-six aeroplane landing lights installed in the openings for night-time display. Paradigm was based on the double helix of the DNA molecule and was located at the northern end of the Expo site.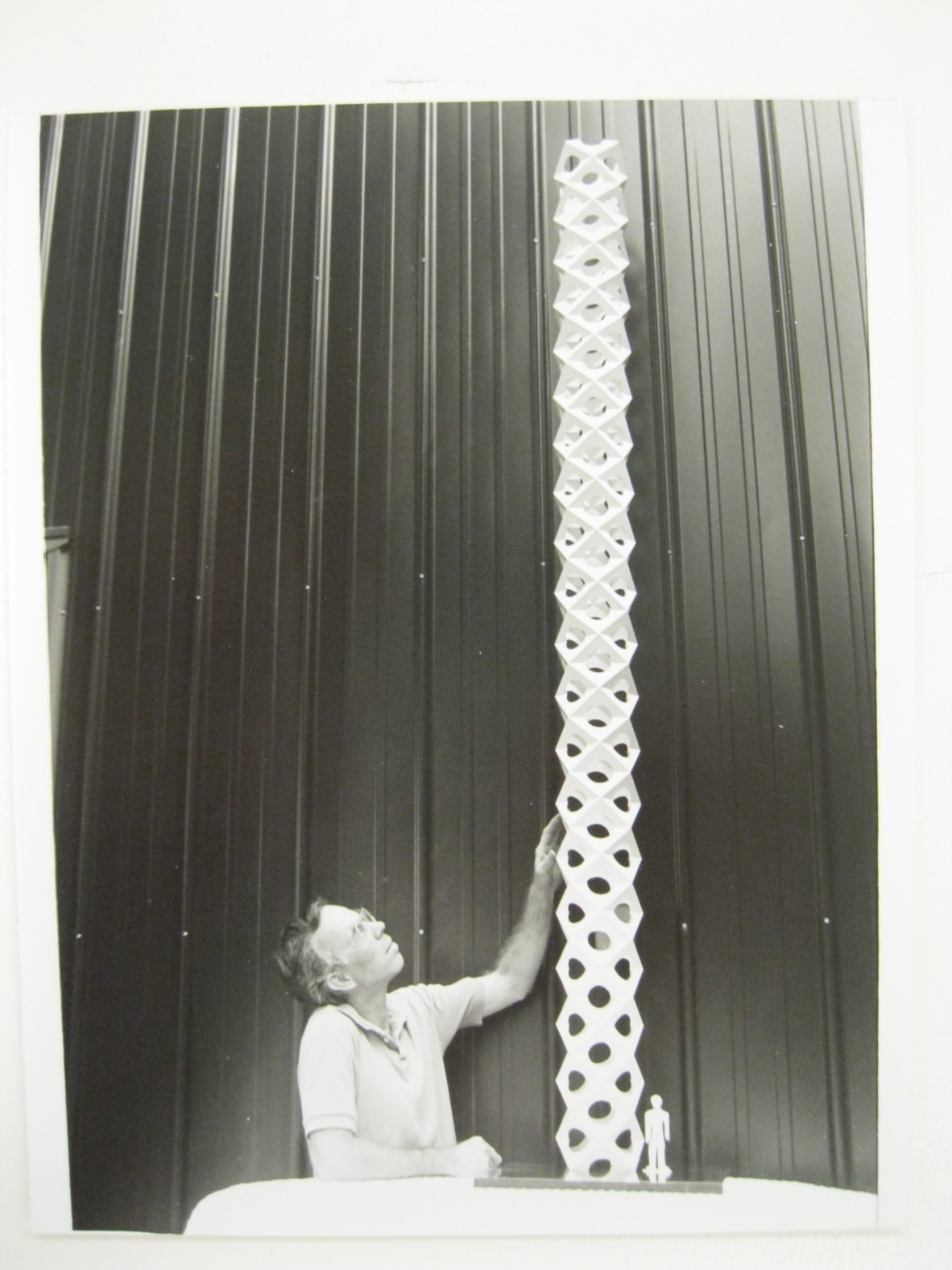 Jon Barlow Hudson with a plasterboard model of Paradigm, 1987.
Queensland Arts Minister, Ian Walker, accepted the papers on behalf of the State Library, stating "Public art was a feature of Expo 88 and these two brilliant sculptures would have made an impression on every visitor".
The Jon Barlow Hudson Papers may be viewed in the John Oxley Library, Accession No: 28876.
Lynn Meyers - Original Materials Librarian, State Library of Queensland
Comments
Your email address will not be published.
We welcome relevant, respectful comments.