John Oxley Library visits the Rockhampton Region
By JOL Admin | 21 July 2009
The White Gloves Tour of Queensland regional places continues with the latest tour to Rockhampton, Yeppoon, Emu Park and Mount Morgan.
  White Gloves Tour presentation at Rockhampton Regional Library.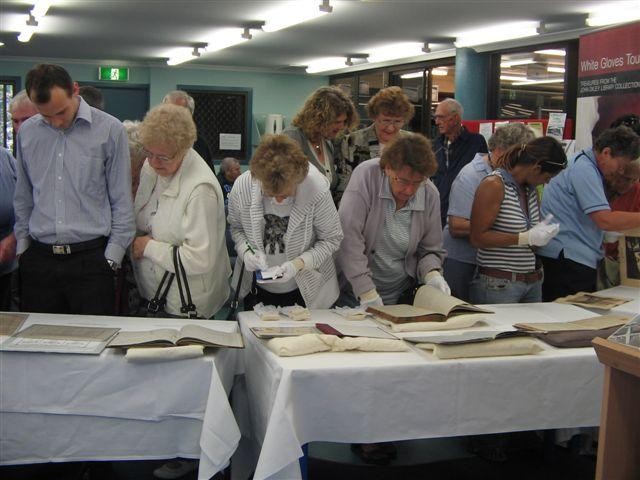 Participants viewing material at Yeppoon Library.
Six presentations were delivered with participants viewing the range of treasures on display, including material about Rockhampton and Mount Morgan's early development.
The feedback was very positive with extended discussion about the items being toured. Also, the role, services and collections of the John Oxley Library were presented as part of the series of talks.
Comments
Your email address will not be published.
We welcome relevant, respectful comments.