John Oxley Library staff members visit Sarina
By JOL Admin | 25 May 2009
As part of the on-going white gloves tour of regional Queensland, John Oxley Library staff members visited Sarina. Taking a range of treasures from the John Oxley Library's collections, relating to Queensland in general, as well as the Mackay area, they were able to provide participants with a close-up and personal interaction with the items.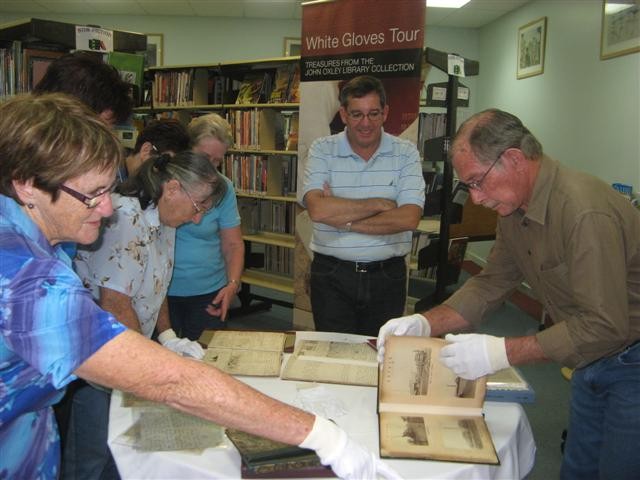 Brian Randall of the John Oxley Library (centre) with participants at the Sarina presentation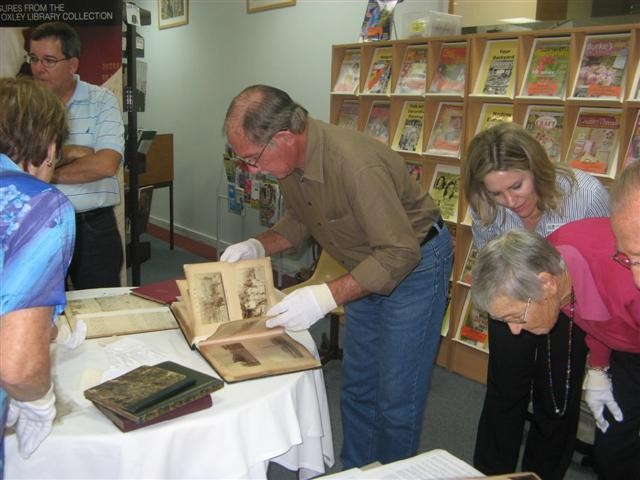 Participants viewing material
The presentation and viewing of the material was held in the Sarina Library and was attended by a number of residents interested in the history of the area. There was lively discussion about the material and the feedback on the importance of touring historical material in this way was very positive.
Please return to this blog for a report on the visit to Mirani as part of the same tour.
Comments
Your email address will not be published.
We welcome relevant, respectful comments.