John Oxley Library Birthday Celebrations
By JOL Admin | 10 March 2009
The State Library of Queensland is this year celebrating 75 years of the John Oxley Library. To mark the beginning of this anniversary year a celebratory event was held with staff members, former staff members, volunteers and others connected with the library celebrating their contribution to the success and achievements of the John Oxley Library.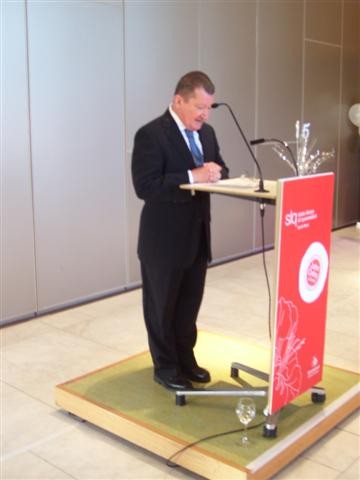 Former John Oxley Librarian addresses the audience.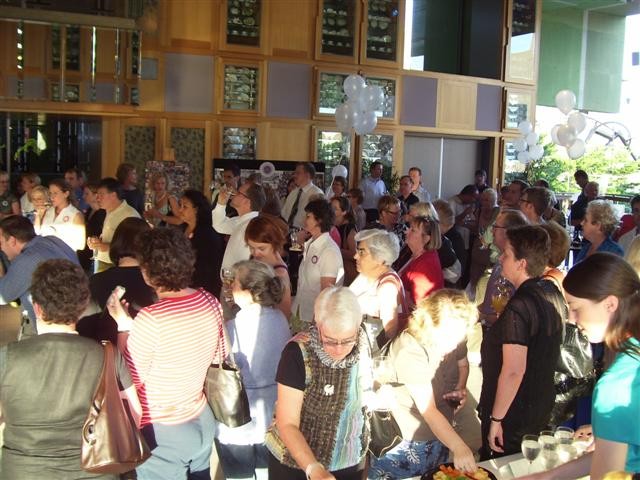 The audience listens to presentations.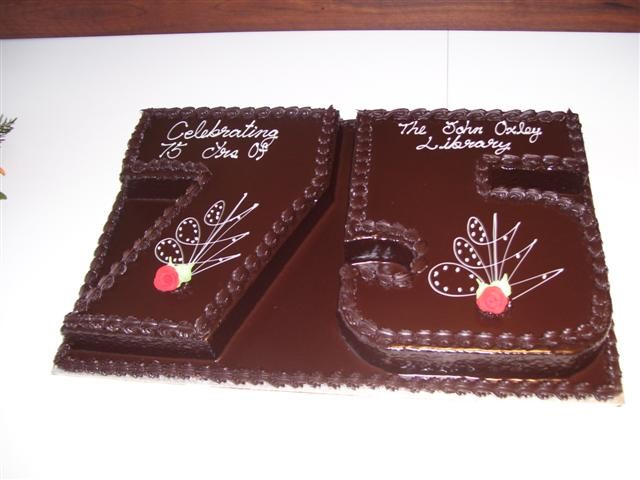 The John Oxley Library 75th anniversary cake.
It was a wonderful opportunity for people to meet up again and to exchange stories and memories about their involvement with the John Oxley Library. Many guests were keen to view the photographs on display of staff from days gone by.
There were presentations by Jane Bertelsen (Chairperson, Library Board of Queensland), Lea Giles-Peters (State Librarian), and former John Oxley Librarian Colin Sheehan. Colin told many amusing anecdotes about his early experiences in the John Oxley Library including his first day in John Oxley Library, when he was shown many of the treasures from the collection including William Bligh's Log.
There will be a range of other events and activities throughout the year to continue the celebration of the John Oxley Library's 75th year.
Comments
Your email address will not be published.
We welcome relevant, respectful comments.